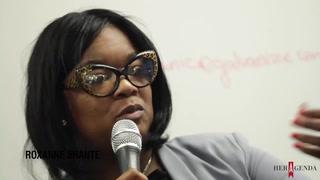 Her Agenda Real Talk About Sexism And Success
By Her Agenda

Jan. 21 2021, Published 9:56 a.m. ET
For women in traditionally male fields, it's a trade-off: The more successful or ambitious a woman is, the less likable she becomes (that's also true of how women perceive women). It's not so much that people consciously oppose powerful women; it's an unconscious bias."
Article continues below advertisement
What does this look like in everyday situations and how do we push back against it? During this talk we'll explore the issue and lay out tactics and strategies to overcome it. Joining us in this conversation includes: MIDWIN CHARLES, Attorney, CARRIE SHEFFIELD Founder, CEO BOLD Media, ROXANNE SHANTE, Hip-Hop Pioneer, and Stephenie Harris Founder/CEO of Maven Cocktails.