Here's How To Actually Use A Hashtag
By Danyelle Carter

Jan. 31 2018, Published 12:08 a.m. ET
A decade ago, the first hashtag launched into the Twitterverse. In August 2007, social technologist and creator of the hashtag, Chris Messina, posed the question, "How do you feel about using # (pound) for groups. As in #barcamp?"
Barcamp, a global technology convening that Messina helped found was his first attempt to bundle and archive #IRL moments online. Twitter co-founder, Evan Williams told Messina that hashtags are "too nerdy to go mainstream." But to his surprise, the use of hashtags went viral. While #barcamp is not as compelling as the hashtags we conceive today, the first hashtag paved the way for some of the most powerful digital communities and changed the way we engage with events and causes in-person and online.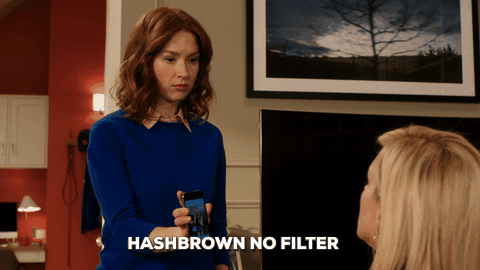 Article continues below advertisement
Hashtags are used on Twitter, Facebook and Instagram. Hashtags groups topics, events, communities, industries, locations and anything else you have an interest in on a daily. When we use a hashtag, we engage others to discover more about what we're talking about, gain insight about what we're doing and matters we care about. Hashtags give us access to discover chains of uninterrupted tweets about a topic and immediately become a part of an online community.
For example, if you want to see who is talking about Uterine Fibroids, if there are any patients or gynecologist talking about the noncancerous growth that occurs on the uterus of women, you would input that word into the search finder and include the hashtag. If I wanted to appear in Twitter's feed for the hashtag, #UterineFibroids, I would tweet, "African-American women are more likely to develop fibroids than white women. #UterineFibroids" or you can pose the question, "Fibroids become more common as women age, primarily in their 30s and 40s, at what age were you diagnosed with #UterineFibroids?"
Article continues below advertisement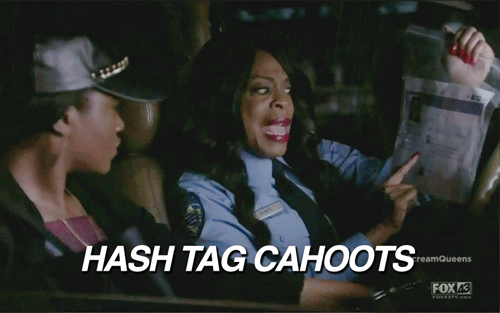 If there's one person who can make a hashtag go viral, it's April Reign. Reign is the Senior Director of Fractured Atlas. Her robust portfolio of hashtags includes #OscarsSoWhite, and my personal favorite #WOCAffirmation. Reign launched #WOCAffirmation amid #WomenBoycottTwitter. #WomenBoycottTwitter was a community of women and men that launched in support of actress, Rose McGowan who was suspended from Twitter after she shared her experiences with the sexual harasser, Harvey Weinstein.
Article continues below advertisement
Oppositely, Black women and other women of color disagreed with the #WomenBoycottTwitter because it silenced women and pointed out how when white women boycott or want to raise awareness, it always comes from the frustration of other white women being mistreated, never Black or women of color. Roxane Gay, author of the New York Times bestselling Bad Feminist tweeted, "Now people want to boycott twitter? Always interesting where and for whom people draw the line." For women of color who felt similar to Gay (i.e. that women of color should not be silent), they joined #WOCAffirmation in affirming themselves and other women for more than 48 hours. Women across the Twitterverse shared their businesses, inventions, and creations. Today, a quick search of #WOCAffirmation showcases women who did the work to be first, who are doing the work to be next and are committed to teaching the next generation of change agents.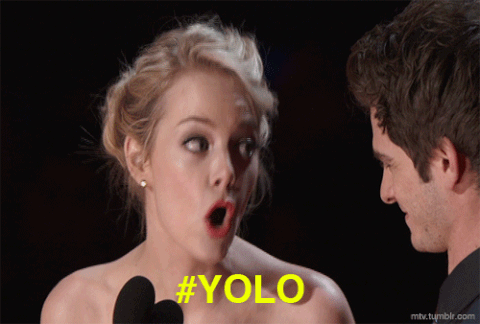 Article continues below advertisement
We've come a long way from the first hashtag. And writers like Reign have used the hashtag to build movements that are concise, relatable, and most of all are driving change.
Article continues below advertisement
So when you are coming up with a hashtag, make sure that it is relevant to your theme, but it speaks directly to your audience, so much so that they remember it.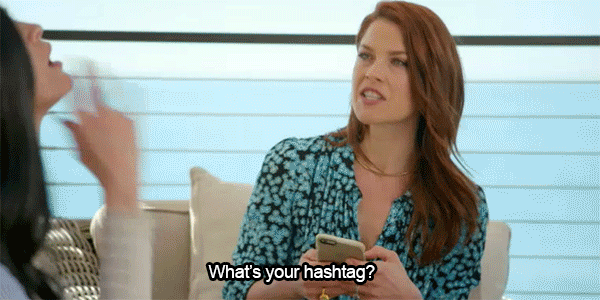 Ask yourself, when someone clicks on my hashtag, will they feel as though they are included, will they remember how this hashtag made them feel?
Copeland's campaign achieved that by centering her will to achieve what many people did not think would ever happen — a Black woman being so good that they could not ignore her talent and had to make her principal. Moreover, the campaign centered how athletic women are achieving the unimaginable and inspiring girls to be unafraid of being mentally and physically strong.
#SheWillWhatSheWants? That is a hashtag. That is a community.
And while no one can legally own a hashtag, a person can make a hashtag so brilliant that it fosters community, bring about change and ensure its uniqueness lives on.