Here's How To Optimize Your Website
By
Her Agenda
Aug. 15 2021, Published 6:43 p.m. ET
According to some studies, 40% of Internet users leave a website when the loading time exceeds 3 seconds.
This highly questionable figure obviously depends on the sectors of activity, industries, and countries. In practice, people start to get impatient when the loading time exceeds 5 seconds. And beyond 10 seconds, we can assume that slowness becomes a crippling element in the success of any website. While knowing that a first impression rarely gives a chance to a second impression, a too slow loading time will, from the start, negatively impact the image of your website. Conversely, a very fast loading time will leave many Internet users completely indifferent. While people think it's okay for a website to load exceptionally fast, they certainly don't want a website to load slow. It all begins with your SEO.
In short, your SEO strategy must focus on some objectives to have a site that complies with Google's recommendations. Generally, this is the starting point for any reflection when you are in the context of a website redesign. Today, SEO players are convinced that there are at least 200 positioning criteria. Google's algorithm (if not several algorithms) would be based on these different criteria. As we have just mentioned, SEO optimization uses different techniques to aid your business. These aim to improve the positioning of a site in search results. All the techniques used must therefore respect a large part of the various criteria imposed by Google to allow Google Bots (Google robots) to find your pages, to interpret them to index and rank them.
Article continues below advertisement
Technically optimize your site
This is to provide your site with a clean technical basis for its exploration by search engine robots. Technical SEO optimization concerns all changes that take place directly on the website. Mainly at the source code, url and content level. It is a work both in substance and in form, with the aim of facilitating the understanding of the site by robots and its indexing. A technical audit of the site must be carried out to define the corrections to be made so that it is accessible, indexable, and efficient. Making an inventory to identify technical errors is therefore essential. This is why you should carry out a technical audit from the start. It allows you to list all the elements blocking the good referencing of the site (or its good indexing). There are several key steps to follow when technically auditing a site and we have detailed them below. Because once you have mastered the technical side, the rest will follow.
Crawling the site
This is the first step in your technical audit. For this, several crawl tools can help you determine all the points of the site that need to be corrected from a technical point of view. And some SEO tools offer a crawl tool in their paid formula. This is the case with websites such as Moz. In addition to one or more crawlers, use tools that analyze the performance of your website and its indexing. It gives a report on the performance of site URLs and indexing coverage.
Article continues below advertisement
List the items to correct
To retrieve the maximum amount of data from a site, you can use Screaming Frog and combine it with tools like Search Console, Google Analytics and Page Speed ​​Insights.
Once the analysis is complete, it is essential to export as much information as possible on:
Page load time,
The 404 and 301 error pages
The presence of incorrectly used tags
Article continues below advertisement
Then define a work roadmap that will allow you to prioritize technical corrections.
Correct priority technical elements
With your roadmap defined, you can now tackle the tasks that have the most impact on your site's indexing and SEO. Here, there are no predefined milestones, it really depends on your crawl. For example, in the first place it can be: redirecting pages with a 404 error, correcting internal links, optimizing the sitemap.xml file, optimizing title and meta description tags, or even optimizing titles H1 on your strategic pages. Depending on the CMS used, there is the configuration of the site and the plugins which is very important. For example, on WordPress, you must check the general settings of the CMS, that of your theme in some cases, and configure the plugins directly associated with your SEO (SEO extensions, cache management extension, extension to improve security, etc.). Remember that before any technical optimization work, you must back up your site and its database. Once the site is technically clean, you need to define your keyword strategy in order to improve the visibility of your site and generate more traffic. You may want to add graphics, images, and video to your website. You can learn how to add video chat to your website but you must always back it up.
Article continues below advertisement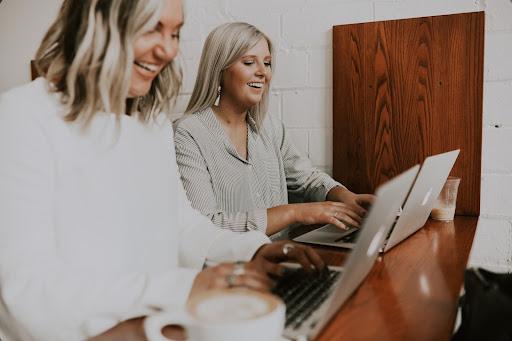 Define your keyword strategy 
To be visible in SEO, content is one of the main elements around which to build your SEO optimization strategy. This is called semantic optimization of the site, in other words – content optimization. It is essential that the content of your pages please Google, and meet the search intentions of Internet users.
Article continues below advertisement
Perform keyword analysis
Before thinking about content, the first step is to conduct a keyword analysis on your industry for several reasons:
Define your target perfectly
Know your SEO competitors
Define the keywords on which it is necessary to be visible
Article continues below advertisement
Why Perform Keyword Analysis? This will allow you to define the types of content that you will have to publish on your site in order to reach your prospects and make them visit your site.
Do a strategic keyword research
During your semantic audit, you must list the main keywords on which you want your site to be visible. Your keyword audit will also allow you to potentially identify new semantic universes or to reinforce those you have already listed.
To target your keywords, you can use different tools:
Article continues below advertisement
SEO Keyword Research Tools from semrush.com
Market Explorer from insight.yooda.com
Ubersuggest from neilpatel.com
KWFinder from Mangools
Keyword Suggestion Tool from seranking.com
Google Ads Keyword Planner
But, keep in mind that the tools are not enough and that you must above all think about the intention of the user, put yourself in their shoes to better understand what they expect as an answer. Once you have established your editorial plan with the selection of the different topics or themes that will structure the site around your keywords, you can start thinking about your tree structure.
Article continues below advertisement
Optimize thoroughly
Having optimized content is good, but if it is accessible it is better! And this is the whole point of having a properly structured site. Here are some important phases of the structuring of a site: the definition of the structure, the optimization of the internal mesh, and the correction of the links in error.
The choice of the keyword on which to position the page
First of all, your content must target a request from the Internet user: what is called in SEO, the keyword. This is what we have just seen previously. It is around the chosen strategic keyword that you will orient your argument. All the content must therefore deal with the semantic universe of the targeted main query – use of singular and plural of the query, synonyms and respect for the lexical field, related keywords, etc. This keyword should then be present in strategic locations of the content. In particular, it is suggested to use it in the title tag, the H1 title, and at least in an H2 title.
Article continues below advertisement
The title tag and the meta description
The title tag is one of the elements of a page that today has the most impact in SEO to position content. It is therefore important to optimize it. It should generally be between 40 and 65 characters long, target your strategic keyword, and be unique. That is to say, no other page on your site should provide the same title. Your title tag can be the exact same text as your H1 title, if the latter is not too long.
The meta description tag does not directly impact the referencing of a page but will if it is well written, increase the click rate of the page. This is why the meta description must briefly describe the content of the page and encourage clicks. It is also advisable to add the strategic keyword or a variant to it in order to improve the understanding of the subject by the robot and the user. Usually, the meta description should be around 140 to 160 characters long. In some cases, Google may decide itself to rewrite the meta description by providing an excerpt from the page, depending on the user's request.
[Editor's note: This post is produced by one of our trusted partners.]