Here's What We Learned From Attending The Premiere of The Run Down With Robin Thede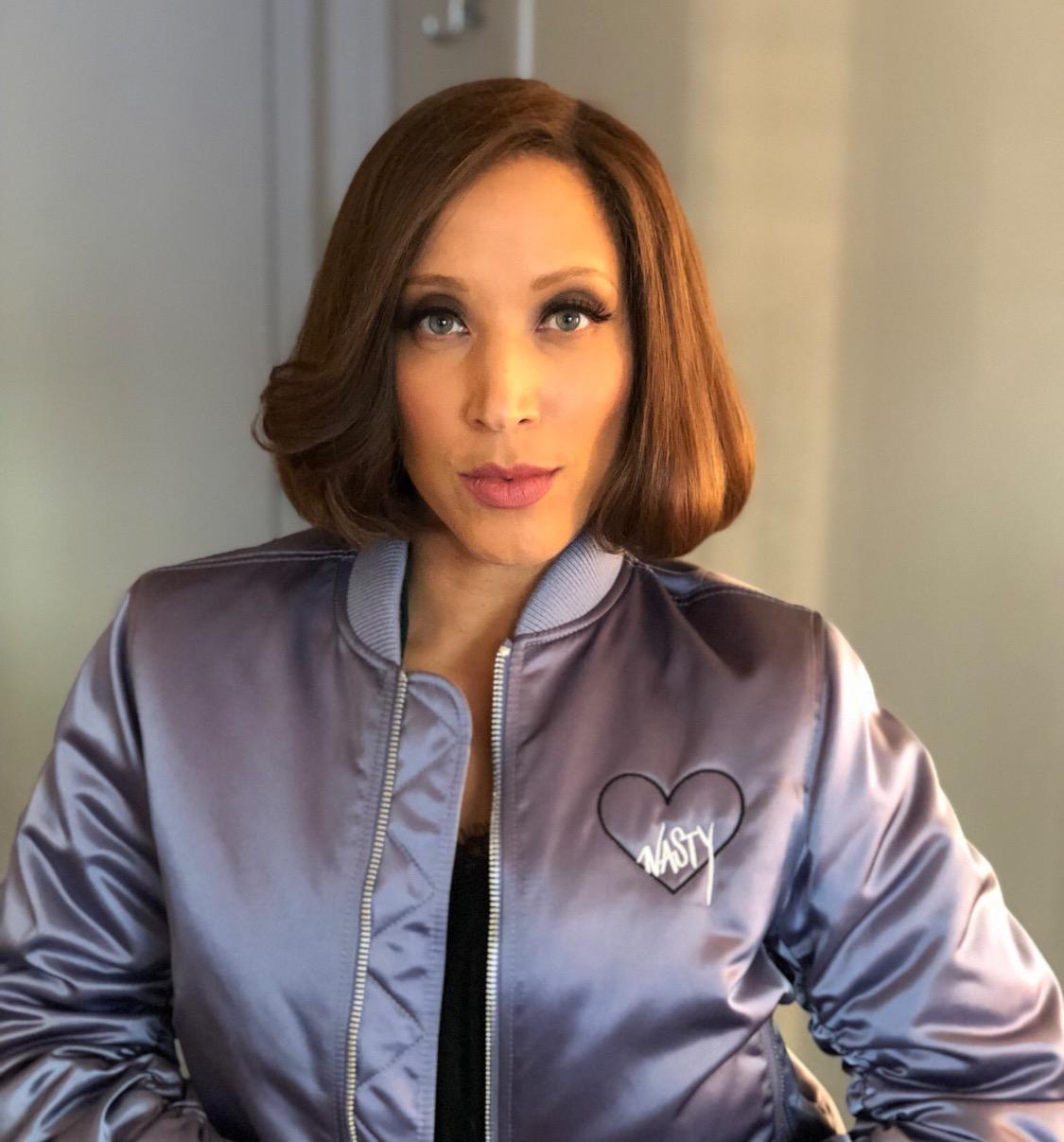 In the age of social media, it often appears as if success happens overnight. We seem to only glamorize and highlight our infrequent wins: when we score the new job, land a new deal or make it on an exclusive list. We become so fascinated by the hyperreality strategically placed on our timelines that we dismiss the valuable years of hard work, failures, and set-backs that get people to the most raved about places and spaces.
On Thursday, October 12, 2017 Robin Thede premiered her new show on BET, The Run Down with Robin Thede; making her the only Black woman currently hosting a late-night television talk show.
She's not the only or the first but she's among the few Black women to ever helm a late night talk show including the likes of Mo'Nique, Wanda Sykes and Whoopi Goldberg. Though it may seem as if Thede landed that spot overnight, the Iowa native has actively built her portfolio behind the scenes for years. She served as the head writer on The Queen Latifah Show, wrote for two seasons of Kevin Hart's Real Husband of Hollywood, was the first black woman to serve as head writer for the 2016 White House Correspondents' Dinner, just to name a few of the highlights.
Article continues below advertisement
Now Thede comes to late night television, bringing a balanced mixture of pop culture, politics, and comedic genius with an urban perspective we do not get enough of. "Does anyone else feel like they're watching a magic show happen when white people interact with cops?" Thede questions. She went on to showcase a video of what appears to be a white man running towards a police officer after being tased. "Well, abra kadabra, here's a trick you haven't seen before," Thede jokes. The man, now identified as Yaroub Assad, attempted to take the police vehicle for a joy ride; his life never once being jeopardized by the officer at hand. As Thede explains, "[This cop] was actually proving a great point: cops aren't afraid of brown people—just brown skin."
While we all are refreshed to see another fellow Black woman grace the big screen, we can't help but think about the longevity of the program. While we know all good things must come to an end, we hope this must see show never loses its fizzle over time. From her grand entrance onto the stage to having to redo takes, we've learned a few key things from attending the premiere taping of The Rundown with Robin Thede.
1. It Takes A Team (And A Good One At That)
Article continues below advertisement
Often we forget that it takes a village to bring our vision to life. From Thede's make up artists to her award-winning production crew, we took note of the various experts that surrounded the stage and the people who managed to produce the show in less than three hours. This further proved our long-standing belief; your team matters and should be strategically chosen to help elevate your life and career.
2. It's Ok To Laugh At Yourself
Mistakes happen. During some of our biggest moments, despite how much we practice and prepare, we find that errors are inevitable. Watching Robin seamlessly laugh at her fumbles and swiftly correct them proves that you don't have to be perfect (or radically hard on yourself) to be successful. It became less about the mistake and more about how she could take a quick breath, and promptly correct it.
Before the show taping, Thede took a moment to connect with the audience. She explicitly called out her mother, brother, and her longtime friends and acknowledged their continuous support. Her sentiments were repeated to the audience members she did not readily know. And through it all, we learned that simply giving thanks to the people who were there from the beginning could be very telling of a humble character.
Make sure to support the Black Girl Magic and tune in every Thursday 11P/10C only on BET.