Here's What You Need To Know Before You Start Pharmacy School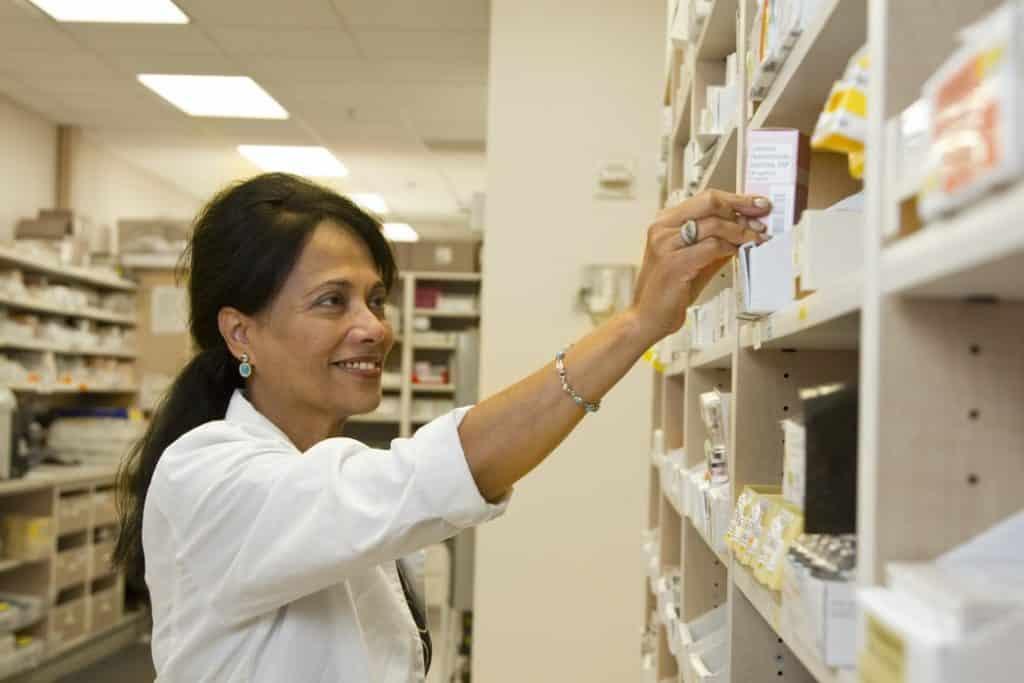 Working in the healthcare industry is pretty awesome. You get to improve people's lives, make money, and overall live a more fulfilled life.
But with that said, not everyone wants to be a doctor. That's why there are numerous different disciplines of medicine, and you can take your own route that feels comfortable and interesting to you.
One of the more common routes people in the health industry take is pharmacy. You still get the benefit of helping people, but it's definitely a discipline for people who're more interested in chemistry than biology.
But while there's a lot of information regarding what you need to know before you go studying medicine, there's almost no information that could give you a glimpse of how studying pharmacy is (we also advise you to check out HigherLearningToday.com as they have a lot of in-depth guides on pharmacy and studying in the field).
So, we took it onto us to sift through the information, research the topic, and even speak with people first hand and write up this quick little preview of what it's like to study pharmacy and, after that, work in the industry.
Now, let's get straight to the first thing on the list.
Understand that there a huge chance you end up in retail after you graduate from pharmacy school. 
While pharmacy may look like a great industry to build your career in (it is), you must understand that a huge chunk of the industry is retail.
That means that if you're planning for a straight school, residency, hospital job career, you may be disappointed. For most students, even those who get participation in some organization doesn't mean they will get residence after graduating.
So, make sure you are realistic about your job and career opportunities after graduating. The fact is that most likely, you'll get a job and career in retail.
Article continues below advertisement
You'll have to start looking for a job in the industry before graduating and getting your diploma. 
If there's one thing you'll hear numerous times when you start looking for pharmacy information, the industry is oversaturated. While we like to believe there's always room for everyone in this world, the pharmacy industry is definitely pretty packed.
That's why you'll have to be very proactive when it comes to finding yourself a job in the pharmacy industry. In fact, you'll have to do it before you even graduate. So make sure you write up your resume and start submitting to all job ads that present an interest to you.
If you're lucky, you'll score a job before you graduate. But be prepared to be patient and submit quite a lot of resumes before you get a callback.
Make sure you're ready to put in the work, study hard, and don't expect everything will be interesting to you. 
While pharmacy may sound easier than studying for a brain surgeon, it's really not. In fact, it's just a different type of hard.
You'll still have to be focused, spend sleepless nights studying, and put in the work before you can call yourself a pharmacist.
That means you'll have to get accustomed to failure because you'll fail a lot before you succeed and make sure to go after things exciting to you.
Article continues below advertisement
Even though pharmacists make a lot of money, taxes still take up a significant chunk of your income. 
And yes, pharmacists do make six figures a year, but there's a catch. Just because you're making a lot of money, that doesn't mean you will get right immediately after you graduate from school.
In fact, quite a big chunk of the money you make will go straight to paying your taxes, so don't get overly excited. And while we're on the topic of money, let's get straight to the elephant in the room.
Don't fall down the debt rabbit home, as it's hard even if you make six figures.
Yes, going to pharmacy school is expensive. It's no wonder that many of the people who graduate have hundreds of thousands of debt dollars. This is something that can define your future for decades to come, so make sure you're smart about accumulating debt while you're studying.
While you may think it's okay to accumulate more debt because, after all, it's your education, it's really not. What's okay is to stick to what you can afford and realize that you can always go back once you graduate and further improve yourself.
[Editor's note: This post is produced by one of our trusted partners.]