Nikole Hannah-Jones Offered Timeless Empowerment During Spelman College Speech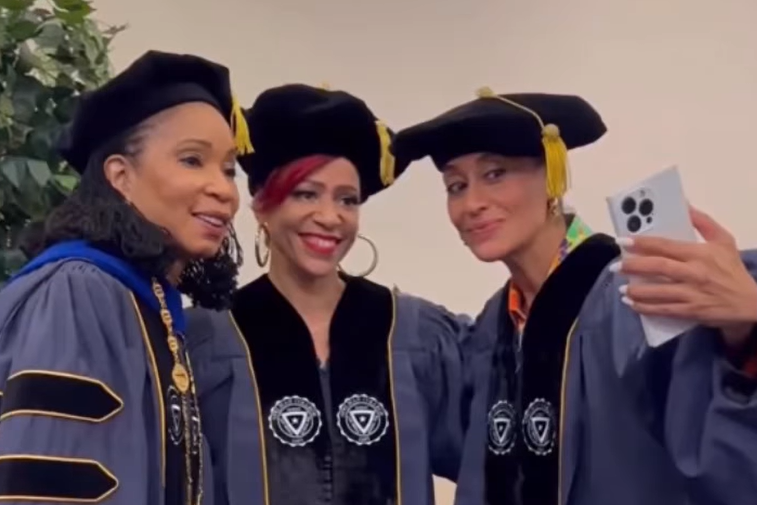 Nikole Hannah-Jones, the scholar behind The 1619 Project, gave an outstanding commencement speech at Spelman College recently, celebrating the triumph of the graduates and offering empowering words we can all be inspired by as ambitious women. Shouting out Tracee Ellis Ross for getting her honorary doctorate and praising Stacey Abrams for her political work were only some of the highlights from the speech.
Here are some of the key moments of inspiration and advice from her speech:
There is a great responsibility in achievement.
"I'm talking about a different type of debt. A debt that's not a burden, but an honor. Your ancestors did not sacrifice, and your communities, your families, your professors, your advisors, your mentors, did not pour all of this into you just so you could find personal and financial success. Though we want that for each and every one of you, they poured all of this into you so that you will also go out and serve your communities."
Article continues below advertisement
Success doesn't end with education.
"It is our duty to work toward a world where we are not exceptional. Where every person in our community has an opportunity to reach his or her potential as you all have."
Lifting as you climb empowers all women.
"If you are content to be the only person like you in a room, then you have failed. Make sure you don't close the door behind you, but reach back to those who are striving to get where you are."
Article continues below advertisement
Do not waste time comparing yourself to those you think are doing better.
"Even with a diploma from this great institution, the road will not always be smooth…You must never give up on yourself, because it is navigating those toughest roads that makes us the strongest."
Article continues below advertisement
You cannot control how people see you, judge you, or treat you.
"You are a Black woman and you are going out into a world that does not respect Black women, so liberate yourselves by understanding that you cannot control a single thing outside of yourselves. What you can control is your own excellence."
Being authentically yourself is the ultimate power move.
"I hope Spelman has ensured you that it is possible to succeed in those spaces where people don't think we belong without compromising your values and your sense of self. That success doesn't mean you have to look or talk or think a certain way. I stand here with this bright red hair, hoop earrings, and Jordan's on, telling you that however you present yourself in the world has nothing to do with your intellect, your ambition, and your worth."
Nikole Hannah-Jones doesn't shy away from talking about the hard topics, either. She discusses the attack on voting rights, marginalized communities, Black women, and bodily autonomy. While all of these problems are scary, she soothes the graduates with some encouraging words. She says, "if there is one thing that Black women know how to do, it's fight."