Hone These Skills To Master A Different Approach To Relationship Building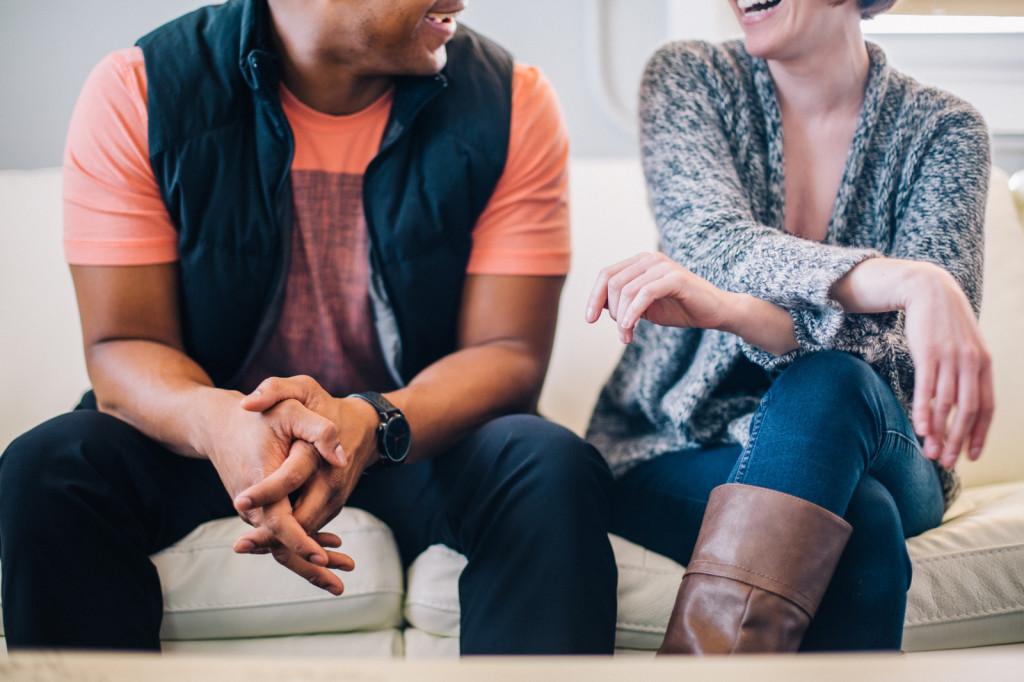 Skillfully creating relationships to complement your career can be a job within itself.
It can be an especially challenging feat when you fear (or do not seek) trying activities outside of your comfort zone. Recently, I spoke with a senior level executive who told me she strongly recommended her daughter leave her comfort zone to take golf lessons in order to be noticed in a male-dominated company. She believed that if her daughter developed the most basic skills, she would share a common interest with her male colleagues and not be left out of conversations during career-changing golf rendezvous.
Hearing her story and examining my own career journey, I recall eating sushi, attending wine tasting events, and trying hot yoga for the first time to build relationships with colleagues and clients. Reaching out to women in my own personal network, I learned that many of them tried activities including fishing, exotic restaurant hopping, and listening to different genres of music to relate to their colleagues or clients. Sometimes, their attempts were successful or other times, disastrous.
In particular, three stories resonated from three professional women, who found themselves in sudden situations where leaving their comfort zone was necessary for their professional growth. Here is some of their advice:
Have an Open Mind
The last thing Sherry Sims expected to do was go paint balling. The Black Career Women's Network CEO recalls living Oklahoma and working as a recruiting manager for a large telecommunications company. As she came into work one cold and rainy day, she was greeted with a team retreat to go paintballing. Her boss was determined to have his team experience teamwork doing one of his favorite activities – army fatigue getups and all. Sherry suited up and immersed herself in the game, protecting coworkers and colleagues she may otherwise have never interacted with on a regular day. By the end of the activity, she was muddy and bruised; however, she learned moving forward she would need to be adaptable and have an open mind. Every situation will not allow you to prepare for it; therefore, it's important that the thought of unpreparedness does not sabotage your will to roll with the punches. Get ready!
Article continues below advertisement
Be a Trendsetter
Emma O'Neal, a professor of communications and public relations consultant, experienced that moment of being "the only one" when invited to a shooting range. She was working for a top food brand and was the only female to engage in shooting activities for two consecutive years before other women (12 in the third year to be exact) began to participate in the activity. Although Emma learned to comfortably manage shooting on the range alone with her male colleagues, she shows that it is acceptable to be a part of activities that may go against the "norm." Never be afraid to try something new – you may start a trend.
Keep it Simple
If you are pursuing entrepreneurship, engaging in relationship-building activities are still necessary for growth – as a professional and for your business. Becky Graham, creator of GenYize, learned that she had to take a different approach to relationship-building in order to survive as a "soloprenuer". After spending countless hours attending networking events, Becky realized she needed a new approach to build critical relationships to help get her business off the ground. Listening to the advice of a friend, Becky increased her social media activity to create contacts worldwide and built up the nerve to ask, "Can I buy you a coffee?" when she was able to meet. Becky left her comfort zone by seeking a fresher approach to building relationships after learning what did not work – for her. If you are an entrepreneur, be willing to think outside-of-the-box to reach your clients and craft relationships.
Article continues below advertisement
Your Turn
As I matriculate through my career, I am quickly learning that in order to advance as a both a young professional and a woman, I must become comfortable with being uncomfortable. Building professional relationships may require you to dive headfirst outside your comfort zone, and naturally the thought of trying something new can be terrifying. You may ask yourself, "What if I can't relate to the activity?" or worse, "What if I embarrass myself from a lack of understanding?"
While you cannot prepare for every new activity a colleague or connection proposes, you can approach it with an enthusiastic attitude and open mind. As I explored my curiosity about "out-of-box" activities, I learned that your biggest career opportunities lie beyond your skillset. It rests in your ability to build relationships, which can manifest during activities that you may never thought of trying in your wildest dreams.
What can you do? Commit to doing research about your company culture and/or city's professional scene to help you identify activities to test drive before someone invites you to participate in your company or professional network. Gain experience by doing activities early to help eliminate being an awkward "first-timer" among your colleagues or clients – you may even become a trendsetter for others who are hesitant to do something new.
Ultimately, trying new activities outside your comfort zone will help you propel yourself for the most important thing of all – dedicating more time to engaging in meaningful dialogue with colleagues or clients in the future as you breeze through an activity – with confidence.