House Passes The Crown Act, Meet The Key Women Who Made It Possible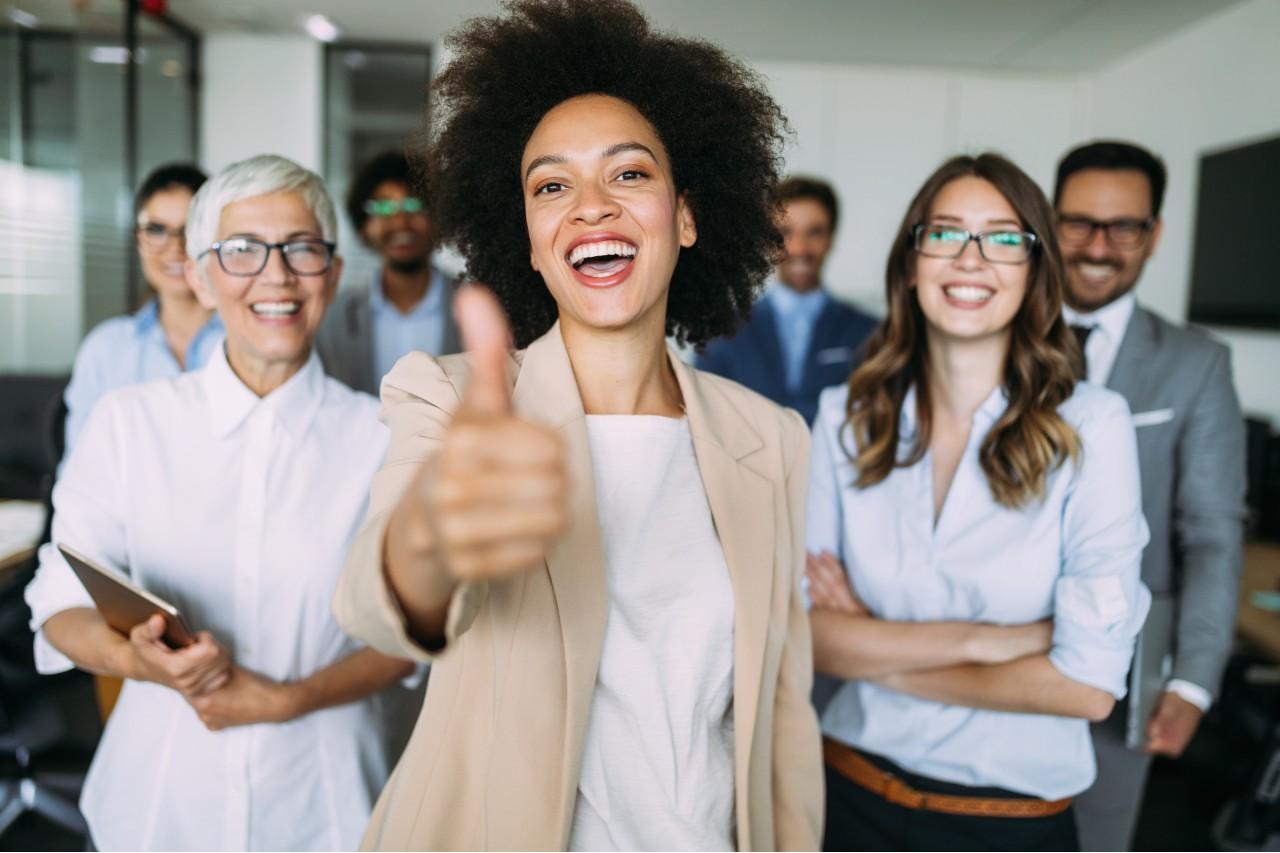 Advocates for freedom of expression and the official nationwide banning of discrimination related to wearing natural hairstyles saw a major win. According to reports, the House passed the Crown Act, which would prohibit hair-related discrimination, in a vote of 235-189 along party lines.
The Biden administration also indicated that it "strongly supports" the Crown Act and "looks forward to working with the Congress to enact this legislation and ensure that it is effectively implemented."
The act is co-sponsored by a bipartisan group of 116 representatives, and it now heads to the Senate, "where Democratic Sen. Cory Booker of New Jersey has sponsored the chamber's version."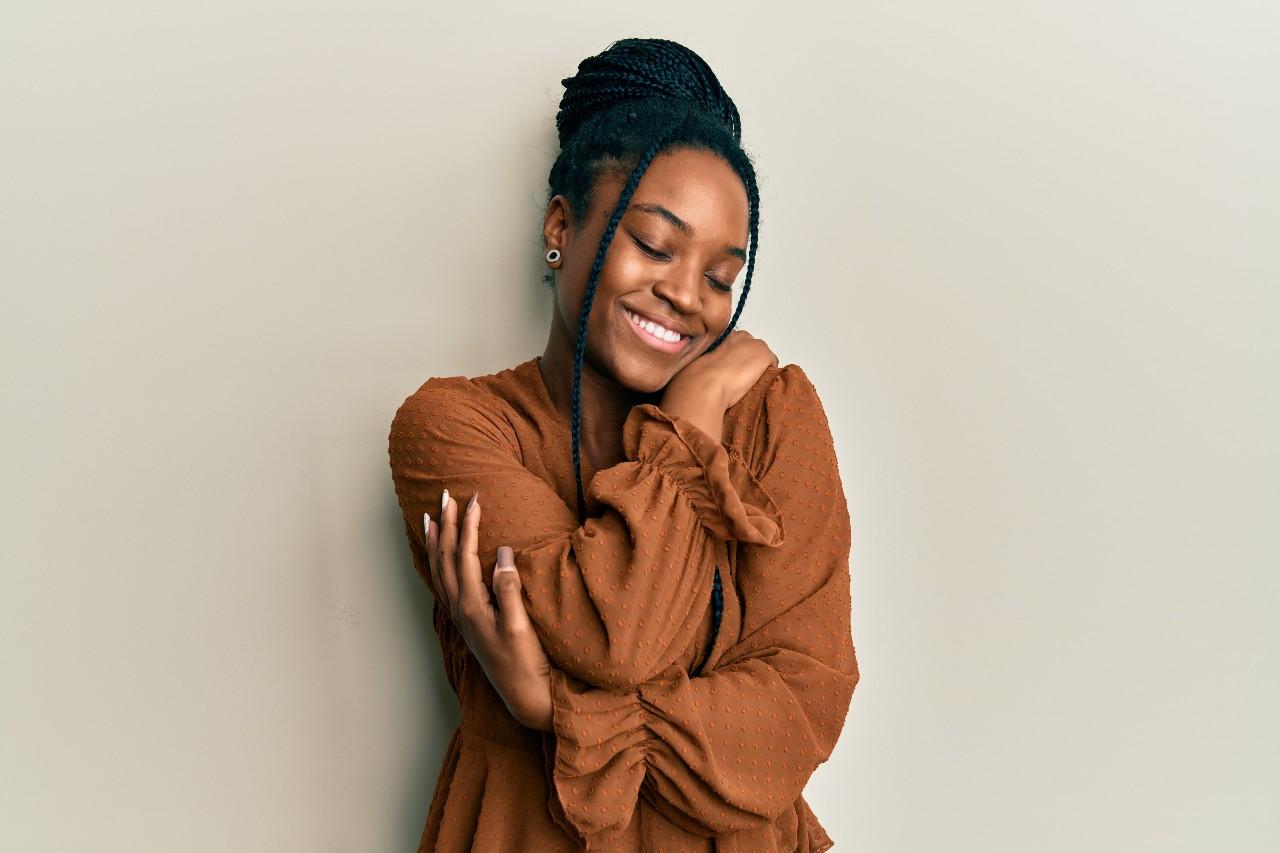 Article continues below advertisement
A coalition of advocates, legal professionals, and politicians have been rallying support for the CROWN Act, which stands for "Creating a Respectful and Open World for Natural Hair," for the past few years. In 2019, California was the first to make race-based hair-related discrimination illegal in the state, expanding the definition of race in the Fair Employment and Housing Act (FEHA) and state Education Code. More than a dozen states, including New York and New Jersey, have also enacted state laws that prohibit hair discrimination.
While the movement has been supported by men as well, women have been leading the charge to help push this significant legislation through, raising awareness about how discrimination based on hair impacts us all. Here are a few key leaders:
Rep. Bonnie Watson Coleman (D-N.J.)
H.R. 2116, the federal bill that was passed, was introduced by Watson, the first Black woman to represent New Jersey in Congress. She is serving her fourth term in the House. Natural Black hair is often deemed 'unprofessional' simply because it does not conform to white beauty standards," she said in a news release. "Discrimination against Black hair is discrimination against Black people. I'm proud to have played a part to ensure that we end discrimination against people for how their hair grows out of their head."
Article continues below advertisement
Sen. Holly Mitchell (D-CA)
Mitchell introduced what would become state law in California. "The CROWN Act is redefining the cultural norms of 'professional images' for all people," she said in a news release at the time. This advancement happened through a collaboration with the National Urban League, Western Center on Law & Poverty, Color Of Change, and personal care giant Dove. Recognized as a "visionary" by Oprah Daily, she once told the publication that having the freedom to wear braids through high school without backlash "contributed to her self-confidence and future success." "If young girls aren't given the positive message that they are perfect just the way they are, how can they grow up to be strong, secure women?" she added.
Adjoa B. Asamoah
Adjoa is the co-creator of the Crown Coalition and has served as the CROWN Act Legislative and Social Impact Strategist. She's also an entrepreneur and founder of ABA Consulting, working as an advisor to federal, state, and local elected officials. "As a lifelong racial equity champion who created the legislative and social impact strategy for the CROWN Act movement I lead nationwide on behalf of the CROWN Coalition I co-created, I couldn't be prouder today," she said in a statement. "Effectively tackling anti-Blackness and problematic Eurocentric standards of beauty requires partnership and leadership. I am eternally grateful to Congresswoman Bonnie Watson Coleman for both."
Article continues below advertisement
Kelli Richardson Lawson and Orlena Nwokah Blanchard
Richardson and Blanchard serve as CEO and COO, respectively, of The JOY Collective, a multicultural media agency based in Washington, D.C. They joined forces with Asamoah to found the Crown Coalition to address the issues they were seeing related to hair discrimination across the country. "We started seeing story after story of our children being sent home from schools, whether it's Faith Kennedy in Louisiana, Clinton Stanley, Andrew Johnson, and many others, and as part of that we realized we needed to do something to make a change. That's how we got involved with the Crown Act," Lawson told xoNecole in an exclusive 2020 interview.
"This law allows us to extend the definition of race to include racial characteristics [such as] hair," Blanchard continued. "The reason it's so important is because we know there are racial inequities and there is racial discrimination and this is a form of racial discrimination. [That] discrimination is a means for people to be denied access to opportunities. It's really important for us to ensure that Black people have the opportunity for socioeconomic advancement, and it's actually an economic imperative for us to ensure that hair discrimination is eradicated."
Article continues below advertisement
Rep. Ayanna Pressley (D-Mass.)
Photos and videos of Pressley went viral online after she boldly rocked a bald head during an interview with The Root where she disclosed that she has experienced hair loss due to alopecia. Previously, she was known for her signature Senegalese twists, which she wore with confidence during public appearances, and she has always been an prominent figure fighting through action and words for Black women to be able to come to work as their full selves.
Pressley, a co-leader of the act, delivered a speech on the House floor, sharing her own personal connection to an instance of discrimination. "In my home state, the Commonwealth of Massachusetts, two twin sisters, Deanna and Maya, high school students, were disciplined for showing up with braids. They were given numerous detentions, kicked off the track team, banned from prom, solely for their hairstyle. In their own words, these scholars and athletes were judged more for their heritage than their homework. No more."
Article continues below advertisement
Rep. Barbara Lee (D-CA), Rep. Gwen Moore (D-Wis), and Rep. Ilhan Omar (D-Minn)
Moore, Lee, and Omar were also co-leads on the federal legislation that passed the House today. All three have been working diligently to rally around the issue of hair discrimination and make it against the law for companies and educational institutions to discriminate based on a hairstyle.
All three are political pioneers and achievers in their own right: Moore became the first African American elected to Congress from the State of Wisconsin in 2004. Lee is the first Black member of Congress to serve as Chair of the House Appropriations Subcommittee on State and Foreign Operations (SFOPS), and the.highest ranking African American woman in Democratic leadership, in her service as co-chair of the Policy and Steering Committee. Omar came to the U.S. from Somalia and became one of the first two Muslim women elected to Congress in 2016.
Article continues below advertisement
Sen. Sandra B. Cunningham D-N.J. and Assemblywoman Angela V. McKnight
McKnight has served as a focal figure both in national and local New Jersey news for her outspoken efforts to end hair discrimination, especially after the 2018 case of Andrew Johnson, a teen wrestler in Buena, New Jersey who was forced to make a decision to either cut his locs or lose his chance to participate in a match.
Sen. Cunningham would eventually introduce the Crown Act that would be passed into state law the following year, making New Jersey among the first to adopt such a law. "In 2019, it is unfortunate we have to pass legislation to further expand the definition of discrimination, to include something as natural and organic as how our hair grows from our heads," she said in a statement at the time. "This legislation is necessary; it will serve as a protection for those who feel helpless in any situation where they are forced to choose between being employed, and/or being allowed to participate in a sporting event (like our own New Jersey resident Andrew Johnson), or changing their identity to make others feel comfortable."
With the House passing the act, it's a bold step in a still-unfinished years-long journey, and an testament to the work of these women along with their teams, fellow politicians, supporters, company leaders, and brands who have lent their voices, influence, and efforts to the cause of fighting against hair discrimination nationwide.