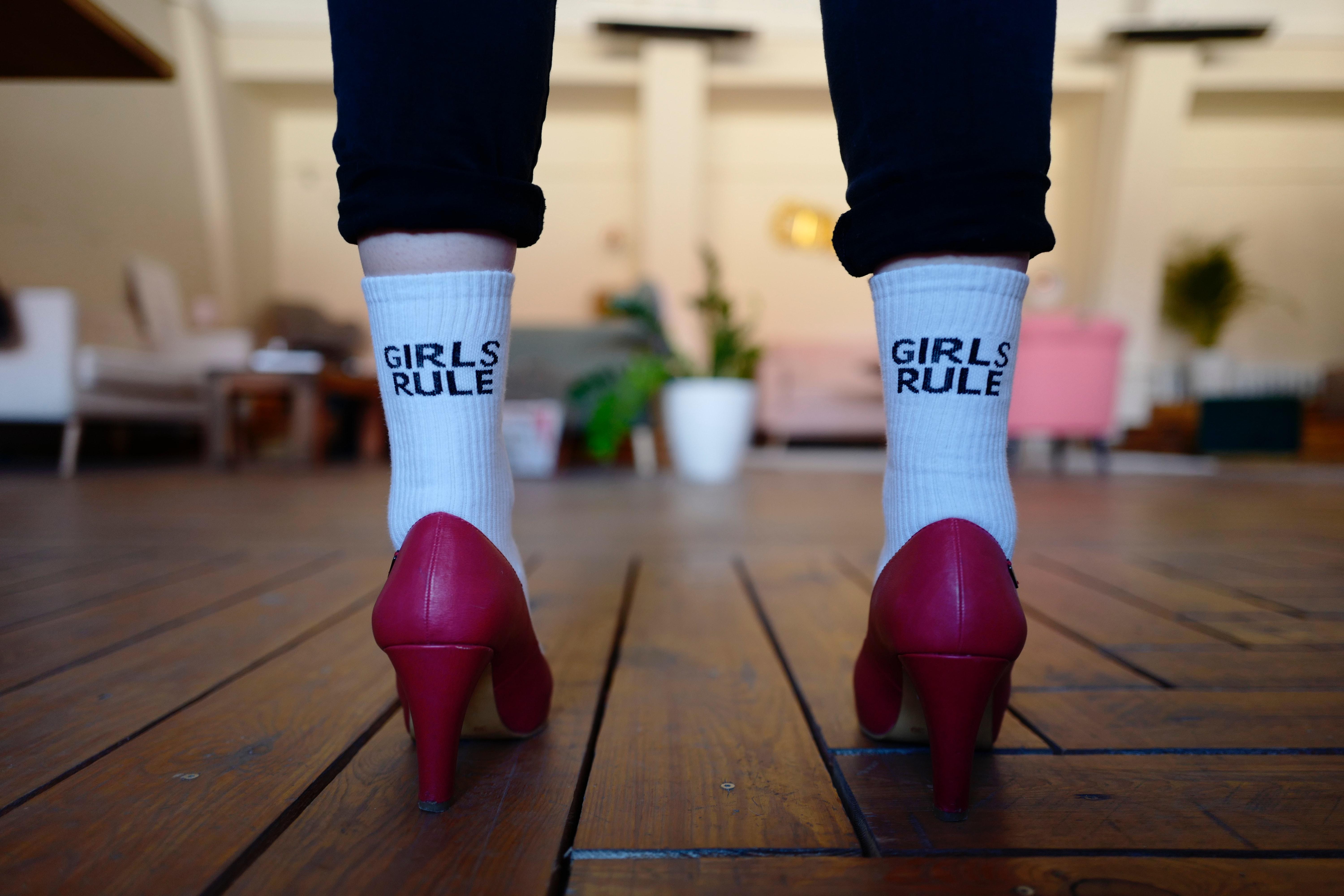 How 7 Women Use Coding Skills In Creative & Inspirational Ways
By
Skillcrush
Jun. 4 2019, Published 4:15 a.m. ET
Web developer roles also lend themselves to remote work and freelance/side hustle opportunities, giving you a lot of leeway when it comes to building the kind of career that's a perfect fit for you.
But coding is about more than financial security and flexible schedules. While learning to code WILL check those two crucial career boxes, having digital skills can also open up opportunities for personal fulfillment and effecting positive social change.
Even better, coding is for everyone, so—no matter how out of reach coding and web development may sound to you—with a bit of work, dedication, and the right supportive community, digital skills are actually a lot closer than you might think.
To inspire you on your own coding journey, we've rounded up seven podcasts from our friends at CodeNewbie.
Each of the seven women interviewed via CodeNewbie shines a light on just how empowering coding can be, and how learning to code is 100 percent achievable.
1. Coding is a Lot More Personal Than You Might Think
"I'm kind of different as a developer. I don't really care about some of the technical pieces as far as like, 'oh, it was written in this language, and we did this, and we used this algorithm.' That's not the most interesting piece to me, actually. It's more the talking to people and learning their stories, and the code being a means to an end."
– Tiffany Bell, Founder at Detroit Water Project, who used her developer skills to form a nonprofit and help people affected by the Detroit water crisis.
Article continues below advertisement
2. Supportive Coding Communities Are Critical!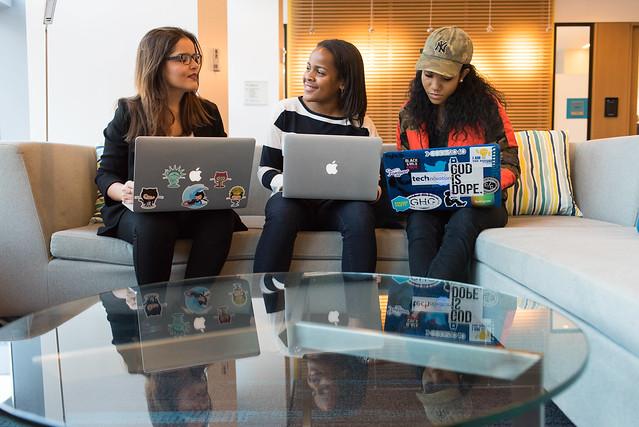 "When I finally sat down and said [I'm going to learn to code], that's when I really hit the wall and realized, 'Hey, I'm a mom with two young kids, I know what I want to learn, I know why I want to learn it, and I know exactly what I want to do with these skills, and yet I'm still having this hard of a time accessing it. I can't imagine being a mom who might not be immersed in tech, who may have stepped out of the workforce for a year or two to care for her baby, and then trying to come back and trying to get a job, and suddenly everyone wants a set of technical skills that you've never even heard of.'
So the epiphany [of starting my own community] really came out of pain, and suffering, and then [led to designing] a solution I felt would help other moms like me."
Article continues below advertisement
– Tina Lee, founder of Mother Coders, a tech education program designed for mothers who want to gain technical skills.
3. While You're Learning to Code, Don't Overlook the Importance Of "Taking Notes"
"At my new job I'm working with a lot of different clients—and I think this is similar for someone who is just starting to code and learning a lot of different things—so I've been keeping a private work diary of 'today I learned' kind of stuff: notes on things I'm working on, stumbling blocks, a 'yay me' [section] of 'here's something I accomplished today.'
Having that private repository of "notes to self" can really inform the stuff you do want to publish [for instance if you want to publish a public blog of your coding projects]."
– Gina Trapani, founder of Lifehacker, who pivoted back to coding after creating a successful blog empire.
Article continues below advertisement
4. Coding is a Practical Way to Bring Teen Girls (and Other Underrepresented Groups) Back to Math and Science
"I've been spending a lot of time and effort thinking about the role of teenage girls in the future of software and the future of technology, and how usually at the age where they hit puberty we lose a lot of them from the math and sciences. In fact, with our user testing we've seen so much of this, where before age ten they're super into it, and then afterwards they're a little too cool or 'it's not really my jam,' and stuff like that.
One thing about that age is you're not too keen on things that adults simply tell you are important. I got into software when I was 12 because i wanted to make friends, and I learned that—through my computer—I could do it, and that's why I learned how to code…It had nothing to do with the fact that someone thought engineering was a good career for me."
– Sara Chipps, CEO of Jewliebots, a hardware company creating technology products for teenage girls.
Article continues below advertisement
5. Coding Is A Social And Cultural Change Agent
"I started as a community member in the Girl Develop It Philly chapter, and the change I've seen (and continue to hope to see!) is women unlocking their potential and being open to the opportunities that learning to code and learning web and software development affords them—whether that's economic change, whether it's just being intellectually stimulated with their work, or building things they didn't think they could build before, really it's a social and cultural change in the lives of women."
– Corinne Warnshuis, Executive Director at Girl Develop It, whose mission is to make coding more accessible to women.
6. ALL Coders Start Out As "Newbies"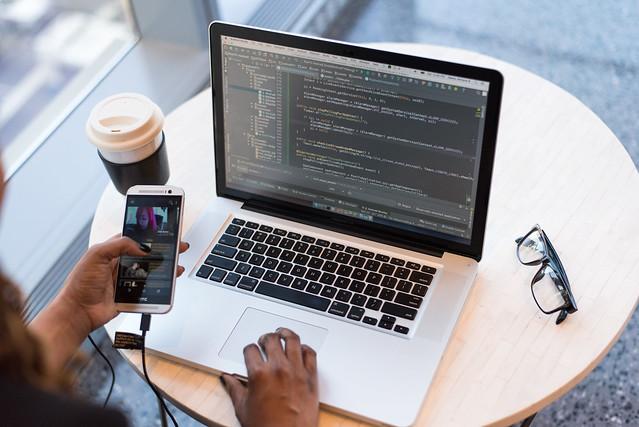 Article continues below advertisement
"I started literally Googling how to download a file using Visual Basic, how to visit a website and fill out a form using Visual Basic, and little by little I put together a program that did the whole thing in a couple of clicks, and my team was so stoked!
From that moment I realized that I loved using coding to solve problems, and I started really daydreaming about 'what if I did this for a living,' and I started looking into options to transition into being a developer."
– Andrea Del Rio, Mozilla Open Web Fellow who's using her tech skills to help civil society organizations.
7. Coding Can Empower Underrepresented Communities
"In the era of changing demographics in America, [we have increasingly] diverse needs and diverse markets—and a diversity of interests within all that! So we need to make sure that the people who are creating tech innovations are in line with what many different types of people want. This means diverse people need to be prepared to participate as tech producers and innovate in ways so that folks can get what they need.
We know there's been a dearth of the kind of technology that's designed for the '90 percent.' If we put tools in the hands of the folks who actually are impacted by societal problems and issues and give them the tools to help them come up with solutions to those problems, what would happen in terms of people getting medical services or educational resources?"
Article continues below advertisement
– Majora Carter, Founder at Startup Box, a company focused on providing training and jobs for in-demand roles in quality assurance.
THIS PIECE WAS WRITTEN BY SCOTT MORRIS AND ORIGINALLY APPEARED ON SKILLCRUSH.