How Coronavirus Is Changing The Finance World And How You Should Invest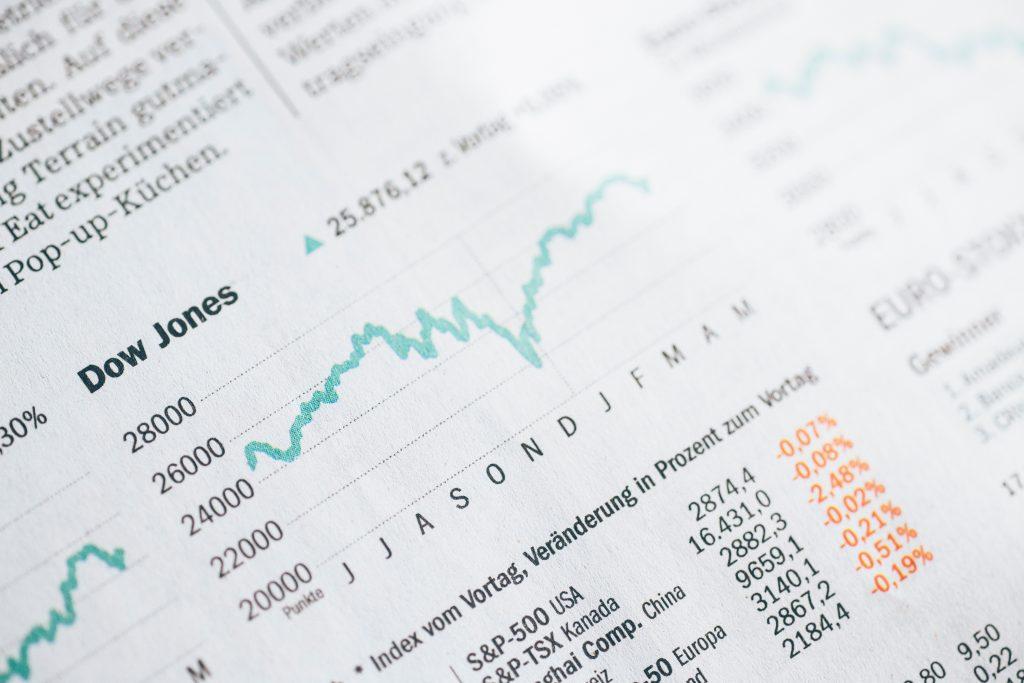 When coronavirus became known, nobody knew what to expect. As it made its way around the globe, it became clear: businesses would close, stocks would fall, and the stock market crash would usher in the first three months of the new decade. However, a few needles in the haystack are not only still thriving, but even soaring to new heights. If you are considering how to change your stock market investment strategies after the dust settles, check out which industries will have the largest positive impact.
Changes In Healthcare
The healthcare industry may have been ill-prepared for an outbreak, but one individual company expects to see an upswing. Teladoc Health (NYSE:TDOC) has been on the scene for a while, but consumers are only now taking the Teladoc company seriously. The company, which provides a one-on-one appointment via phone or video, only facilitated 4.1 million visits in 2019. Experts believe that the convenient appointments and affordable options just weren't enough to entice people who don't trust online doctors. Since the outbreak, though, tables are turning. As people recognize the importance of regular medical appointments, they will begin to realize the convenience of Teladoc Health and similar businesses. Investors will likely watch health industry-related stocks closely and jump on them when the time is right.
Changes In Entertainment
Traditional movie theaters have already seen dwindling numbers in recent years, and naturally, having to close for social distance isn't helping. The closures left film companies scrambling to push back release dates or finding alternative ways to bring in revenue. In an unprecedented move, companies like Universal and Sony Pictures released some still-in-theater titles for renting at home. More film companies will likely follow suit. Typically, the rental costs about $20 and lasts for 48 hours, a plan that ends up being more affordable than going to the theater. While it's unclear whether the film companies themselves will see a fast climb back to the top, one well-known streaming service likely will. Roku (NASDAQ: ROKU) already started the year on the right foot, seeing a 36% increase in active accounts from the same time last year. With more people stuck at home, it's bringing in even more subscribers who want to use it for renting feature films and other streaming applications. With such a strong portfolio even amid the chaos, it's fairly safe to say that Roku will be a strong investment.
Article continues below advertisement
Changes In Education
Education is at the forefront of unexpected changes in a very short time frame. As schools across the country announced indefinite closures, teachers scrambled to find ways they could continue educating without being in the classroom. Virtual learning has long been popular for college students, but is a relatively new concept for most elementary-age students. Still, students and teachers alike are finding their way, and many of them have Zoom Video Communications (NASDAQ:ZM) to thank. Before the outbreak, the service mostly catered to video conferencing and online meetings for businesses. Now, the vast majority of its users are teachers and students. It made new son March 13 when the company's CEO, Eric Yuan, offered free service with no time limits to K-12 students in countries all around the world. The company saw a huge surge in sign-ups and while the rest of the stock market was crashing, Zoom's stock was hitting new highs. Experts believe the trend will continue for at least a few years.
Other Stocks To Consider For Investment
Teladoc, Roku, and Zoom have promising futures, but they aren't the only ones. If you pay attention to professional investors like Mark Stevens, you may notice them investing in stocks that amateurs hadn't considered. Take Slack, for example. While many people are watching what Zoom is doing, some people are paying closer attention to Slack Technologies (NYSE:WORK). The software application, which allows people to work in remote teams, added 7,000 new subscribers in February and the numbers keep climbing.
Article continues below advertisement
Gilead Sciences (NASDAQ:GILD) is also on a lot of radars. It was one of the first companies to being work on researching COVID-19 treatments. Even before the virus, investors saw Gilead as a strong choice on the stock market. The company's investment in the HIV pill Truvada has been growing at about 14% a year for the last 10 years, and it is expected to work with the rheumatoid arthritis drug Filgotinib over the next few years.
Finally, Clorox (NYSE:CLX) might seem like a run-of-the-mill stock choice, but you can't deny its popularity right now. If you're a conservative investor who is just learning how to buy and sell stocks, Clorox is an excellent choice. Historically known as a dividend stock, the company saw a spike in popularity as coronavirus made its way across the globe. Financial experts expect the brand's stock to reach record highs.
There's no denying we live in uncertain times right now. Nobody knows when the virus will stop wreaking havoc, after all. However, continuing to follow the stock market and other financial news will help you make the right investment decisions when things go back to business as usual.