How Curation Can Give Your Online Business a Competitive Edge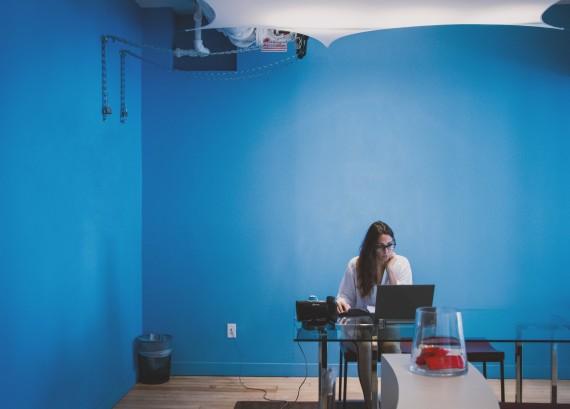 Small businesses face steep competition, and with the advent of online juggernauts like Amazon, staying competitive means utilizing innovative strategies to stay abreast of e-commerce trends.
Larger e-retailers have lower prices on their side, but small businesses can implement a variety of strategies to maintain a competitive edge, namely, through curation. Providing quality products over quantity selections can provide even the smallest of online stores the opportunity to outdo their competition. Strategic curation can see your company excelling in a competitive market, so take the following tips and strategies into consideration. Innovation
Sometimes curation means taking the reins and developing a product that's not available anywhere else. First, you must discover what drives your target consumer, then design a product around those specific needs. To get insight on your target demographic, collect market research through a site like Survata.com. With this vital information at your fingertips, you can better customize a product that fits the desires of your consumer, and push past the competition with improved product. While a time and cost intensive task, this type of curation is a surefire way to hold your own against online competition.
Consider the last time you logged onto Amazon to shop. Chances are, you typed what you wanted in the search box, located it, and quickly checked out. Curated sites can offer an entirely different type of shopping experience. Consider altering your website design to a layout that makes it easy for online visitors to peruse product content. This type of online shopping experience is essentially the digital version of window shopping, and works for consumers that might not yet have a specific product in mind.
Article continues below advertisement
Sites of all types have utilized this strategy to great success. Consider this collection of softball bats at Baseball Monkey. The site categorizes sports equipment by type, then shows all brands available in that category. It's an image-oriented shopping experience, where customers can take their time and see an aggregation of all the products of a particular type. This allows a consumer to slowly narrow in on the item they want (a softball bat in this case) and pick from a curated collection of competing brands all in one convenient place.
Capitalize on Untapped Markets
Sometimes competing with larger e-retailers means capitalizing on sectors that have so far gone untapped. A simple search on Amazon will provide customers with access to all of the hard line items they could possibly desire. Hard line products such as electronics, decor, media items, and toys saturate large e-commerce sites. With steep competition, this market can be hard to break into. Instead of spending time and money competing with e-retailers that will beat you in price time and time again, consider looking into markets that are as of yet untapped. One easy example? Consider selling soft line items instead. Soft line products cover everything from clothing to linens, and are by far the lesser browsed item on massive e-retail sites.
Article continues below advertisement
Clothing companies like NastyGal have capitalized on this consumer need. Their fashion products are collected with certain demographics in mind, making them a one-stop-shop for consumers looking for curated fashion collections.
Personally Curated Collections
You've no doubt seen the advent of subscription services in almost every sector of the retail industry. From makeup to food, novels to comic books, customers can find companies of all types offering special collections created specifically with their individual tastes in mind. Consider TrunkClub. This website pairs each consumer with a personal stylist, asks questions about their fashion preferences, then sends a monthly delivery of clothing options and accessories. This often provides customers with items they might not have discovered otherwise, and provides a measure of exclusivity that many modern consumers find appealing. This is curation done right, and as numerous retailers take note of this trend, it's only going to become more popular. If you're looking for ways to help your company stand out in the digital sphere, consider implementing these curation techniques to provide an experience and product your customer won't find elsewhere.
[editor's note: this is a partnership post.]