How Experiencing Outdoor Art As Therapy Is Healing During COVID-19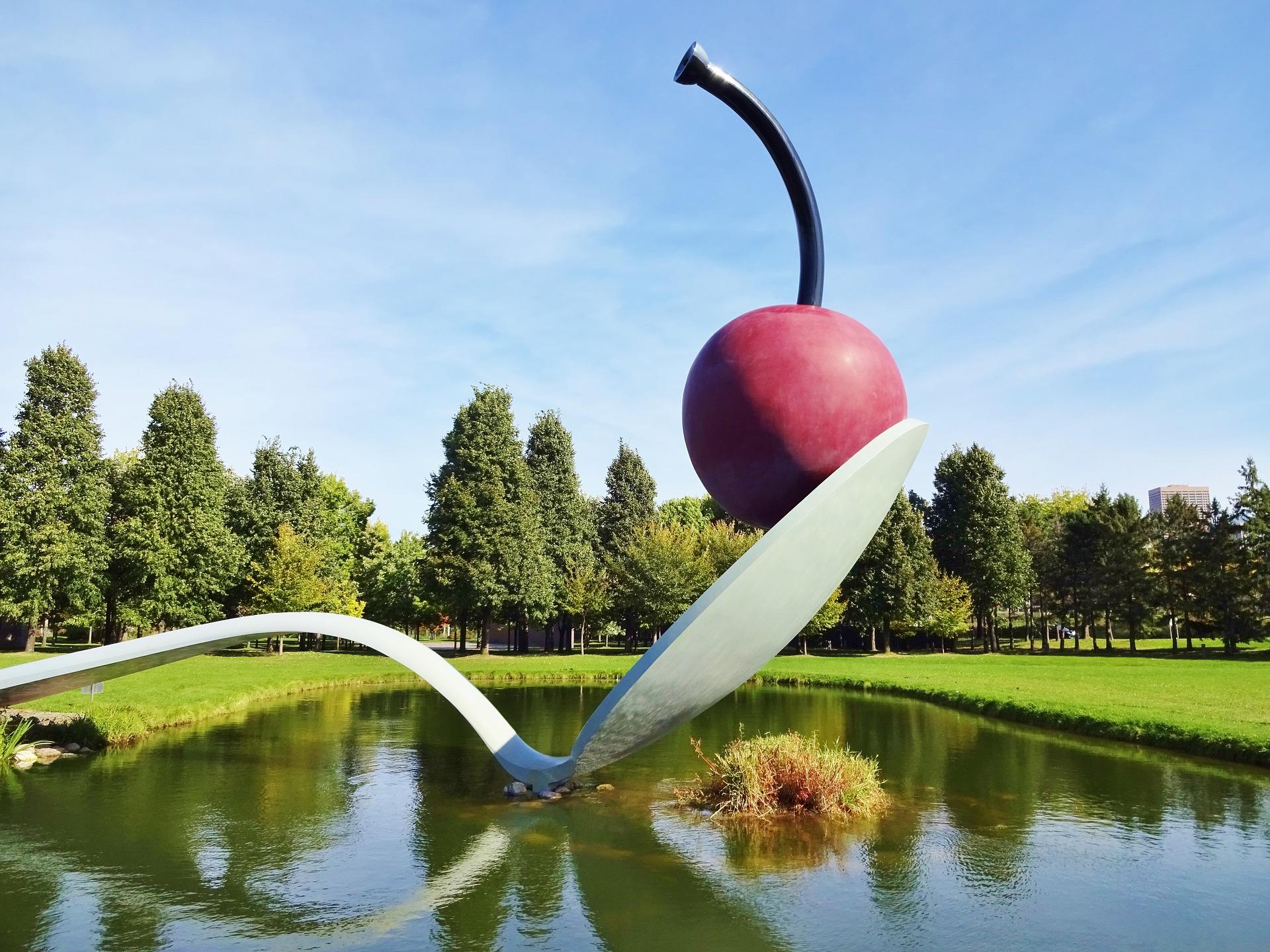 Art is therapeutic. It evokes emotion, providing a space for both the viewer and creator to have an opportunity to intersect art and well-being. In a time when wellness is so significant, the act of looking at art can actually be good for your health.
"Art has the potential to do some really important things during times like these," Siri Engberg shares. Engberg is the senior curator and director of exhibitions management and visual arts at the Walker Art Center, which is based in Minneapolis, Minnesota. Engberg has seen first hand how their gardens were incorporated in a community conversation surrounding culture and wellness.
In partnership with the Minneapolis Park & Recreation Department, the contemporary art center aims to provide a free, accessible public space for all residents and visitors to come appreciate art and looks to provide something for everyone.
Art Venues As Safe Havens And Places To Heal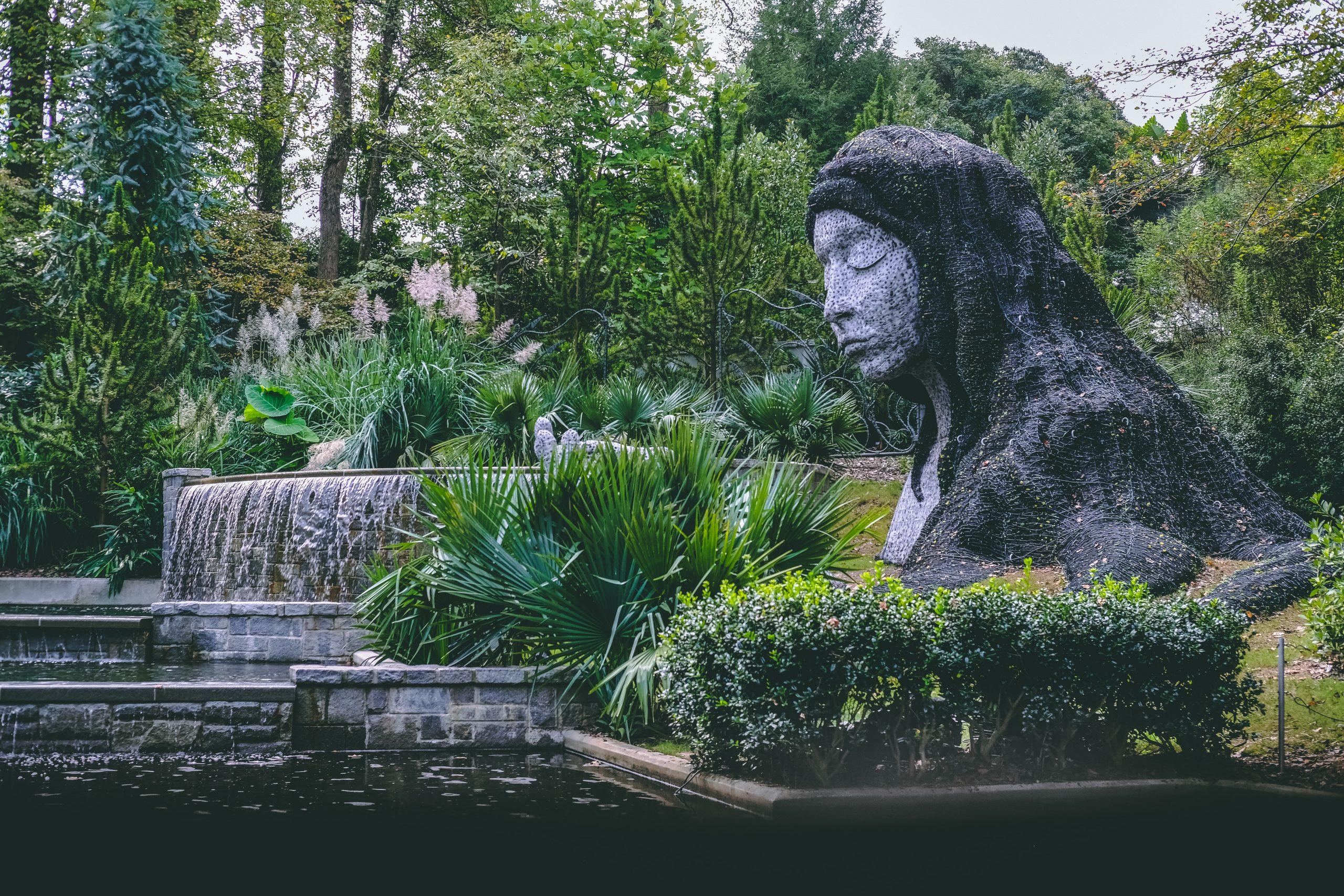 Article continues below advertisement
During the COVID pandemic, without access to cultural activities, it is easy to feel void of inspiration and creativity. Outdoor art venues are hoping to change that. Spaces like these according to Engberg "have a lot to offer in terms of a range of experiences". Engberg described the park as having different themes throughout, as a way to move from a "contemplative space for repose" to other sections that can offer more "engaging and thought provoking themes".
A public space that incorporates art can be a safe haven in a city where you may not have the option to escape from everyday stressors that have been brought on by the pandemic.
The Need For Artistic, Cultural Outdoor Experiences
Like the gardens surrounding the Walker, the Grounds for Sculpture in New Jersey also provide an interplay between nature and art that can bring together artistry and creativity with the outdoors. The 42 acre park gives visitors a chance to experience contemporary artwork with over 300 sculptures, by both famed artists as well as emerging talent.
"The interplay between art and nature at Grounds For Sculpture offers bountiful opportunities for rejuvenating cultural encounters and a welcoming environment for all ages," said Gary Garrido Schneider, Executive Director of Grounds For Sculpture.
Article continues below advertisement
"With recent shifts in social interactions, people are craving safe, vibrant outdoor experiences. We're thrilled to once again be able to share our accessible and engaging open-air spaces with visitors, and to encourage respite, reflection, and delight, especially during these challenging times."
GFS has received an extremely positive response from the public upon reopening. They have been fortunate in that the gardens have a lot to offer even while indoor galleries remain closed.
Health Benefits Of Art As Therapy
Artistic expression is shown to have mental health benefits. In addition to incorporating art as a coping mechanism, art in a form of therapy can decrease stress, treat anxiety, ease depression and ameliorate emotional difficulties. Studies have shown that those who participate in cultural activities show an increase in overall health. These surveys have also revealed that not only do people who create the art benefit, but so do those who consume it. With so many advantages, those involved have better outcomes with mental health.
Article continues below advertisement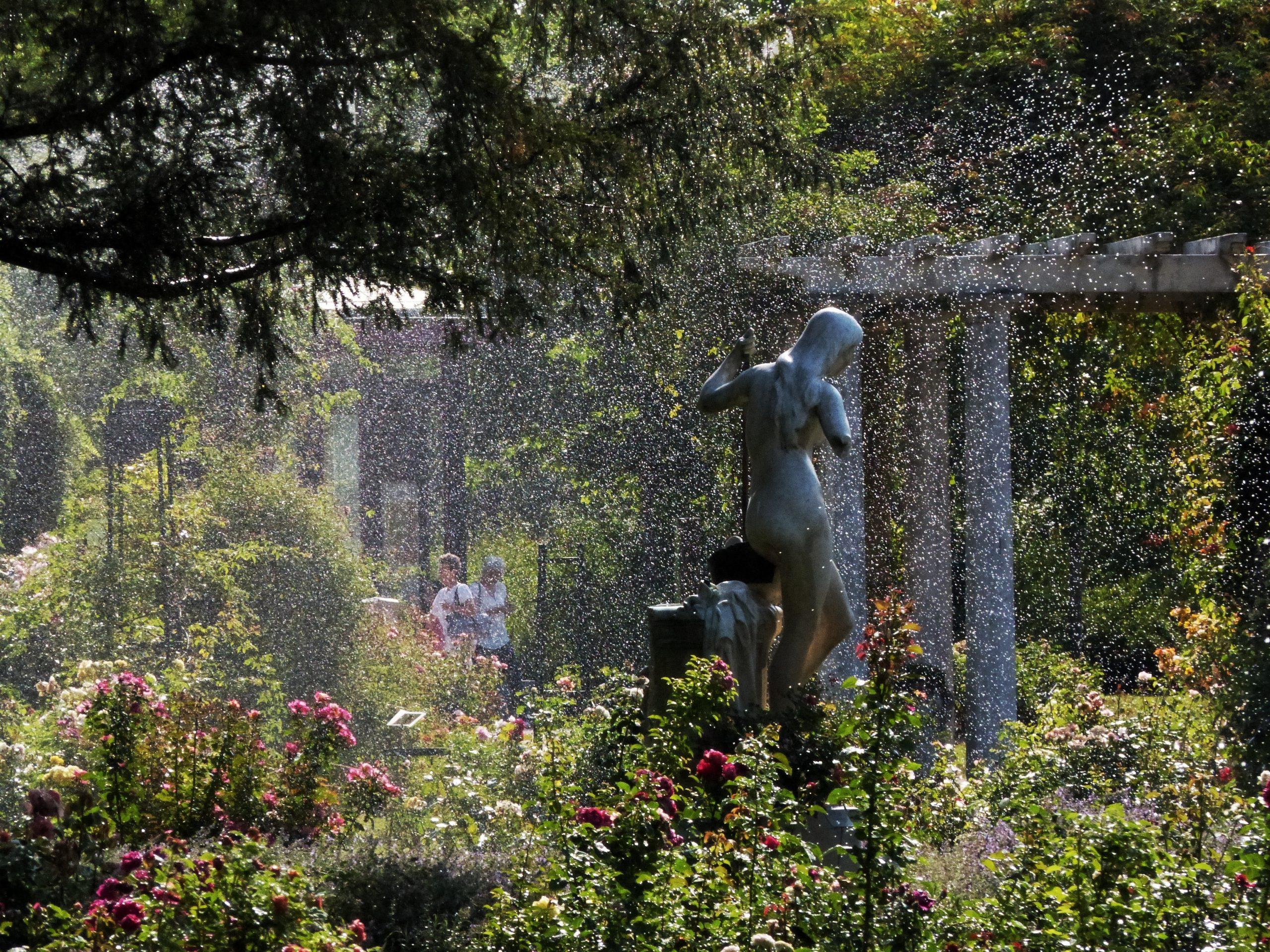 Engberg explains that many museums were unable to provide COVID safe spaces during the pandemic. Gardens like these provide a chance to utilize an open, welcoming experience where you practice social distancing and have an enjoyable time. For her, having a garden, an arboretum or some type of place to provide "solace and escape" is the ideal way to boost community morale.
American Art Therapy Association discusses the impact that hands on art has on well being and ways that "art therapy is an integrative mental health and human services profession that enriches the lives of individuals, families, and communities through active art-making, creative process, applied psychological theory, and human experience within a psychotherapeutic relationship."
Whether you are an artist yourself or are actively out seeking ways to experience art, one can't deny that it can uplift your spirits and can transport you in a way that provides a healthy well-being.