How Millennial Moms Make It Work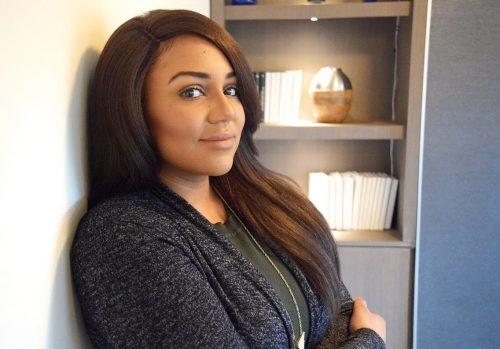 Millennial moms are a popular demographic to discuss right now due to the unique characteristics that often define them ranging from older than previous generations and more educated to technically-savvy and career-focused. The demographic is known for shifting the way we do things at home and at work. For a recent Power Hour, the Her Agenda INSIDERS had the pleasure of hosting Christine Michel Carter for our #PowerHour chat to discuss how millennial moms make it work. Christine, who's known as the number one global voice for working moms, shared her personal experiences as a parent in the workplace.
Christine, the mother of two, became an advocate for working moms after returning to work from maternity leave with her first child. Christine had to pump in a bathroom stall because there was no protocol in place for returning to work. This ignited her to speak up and make changes in the workplace for moms.
In our #PowerHour chat, Her Agenda INSIDERS asked about what moms can do to build their careers, how motherhood makes a difference for career women, and what can women who aren't mothers do to support working moms. Christine shared down-to-earth advice and discussed how motherhood affected her career.
Here's one statement about motherhood complements your career:
"Motherhood shows leadership ability. For your personal brand, it validates your patience and problem solving skills. You ARE willing to take on new opportunities. You ARE willing to assess the situation and look at all possible solutions. That is motherhood on a daily basis! We are constantly approached by these little people, who are our internal stakeholders. We have to think of all of the possible outcomes to please these stakeholders and set them up for success. The skills you acquire as a mother are undoubtedly transferable!"
Christine reflecting on motherhood:
Article continues below advertisement
"Motherhood didn't hurt my career, it helped it. And I think you should be defined by motherhood. I interviewed Tamera Mowry for a Forbes article and asked her how being a mother has affected her professionally. She told me it definitely provided her with more patience and insight when she interacts with others professionally, and affects how she solves problems professionally."
Christine on what women of all backgrounds can do to advocate for mothers:
"I think that women of all backgrounds could spend more time investigating the benefits offered by their employer. Too many of us simply focus on the salary without considering some of the other benefits, such as parental leave or flexible work. These benefits are invaluable to working moms, and once employers realize that women in all life stages and of all backgrounds are paying attention to what they're offering, the employer will make it a point to be more competitive."
When asked about what moms can do to get hired and promoted:
Article continues below advertisement
"The biggest insight I found with working moms is that while many of them are looking for jobs, they feel guilt about leaving their kids to develop themselves professionally. They also feel guilty about networking and giving elevator pitches about themselves. The biggest piece of advice I can give is MAKE THE TIME TO NETWORK. MAKE THE TIME TO LEARN A NEW SKILL. It sounds so simple but sometimes moms need to hear it–there's nothing wrong with working on yourself if it will put more food on the table for your children."
Christine on supporting moms returning to work:
"Simply listening to them helps, and inviting them out for activities to take their minds off being a mother, be it meeting them at their office for lunch (so they don't have to travel to you) or picking the kids up and taking them for ice cream. Even one minute alone, is a vacation!"