How Music Helped One Girl Overcome Depression & Launch A Movement To Help Others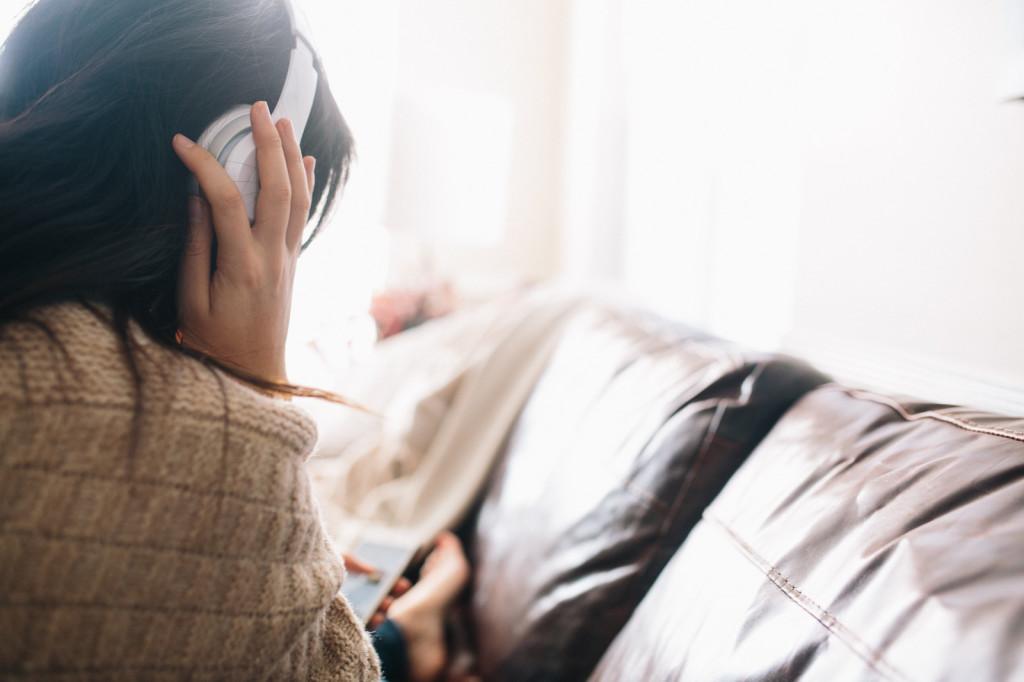 I hated mirrors during my early teenage years. I avoided mirrors or anything reflective because I couldn't bear to even catch a glimpse of myself. Through bullying and torment upon moving to a new town, I grew to hate who I was and what I looked like. The people I knew quickly watched the light, once so vibrant, disappear from my eyes. This soon led to depression and escalated to suicidal ideations. Even before my 16th birthday, I was listing out possible ways to end my own life. There were so many exciting things in life still ahead of me, but amidst fighting my inner demons on a daily basis during that time, it took every ounce of strength within me to fight for another day. Sure, I was living, but I no longer felt alive.
Everything changed when an old friend from elementary school reached out to me, inviting me to tag along with her to a concert. In a desperate attempt to escape from this new town, I accepted the invitation and soon found myself surrounded by strangers in a dimly lit venue, cheering for the band to come out on stage. As the band members stepped into the spotlight, the stadium buzzed with the cheers of the people around me. Lights of various colors flashing from every direction, the bass of the music vibrating the floor.
Beside me, my friend was dressed from head to toe in the band's merchandise, with her eyes welling up with tears from excitement. By the end of the show, my voice was nearly gone, raspy from screaming and cheering throughout the show. That concert changed my life, and the glimmer in my eyes—once lost—was slowly returning.
Article continues below advertisement
From that moment on, I spent every second of my free time listening to music from my favorite bands and artists. I did extra chores around the house, and solicited chores from my neighbors, to earn extra money to save up for concert tickets and new CDs. School was more bearable as I made the days pass quicker by daydreaming about meeting my musical idols, doodling my favorite lyrics, and counting down the minutes until I could slip my headphones on again and get lost in the music.
All I could think about, talk about, was going to more concerts, and listening to the songs whose lyrics connected with me beyond explanation. Because of this, I am certain that these bands—though they did not know my name or anything about me—saved my life.
Music gave me hope amidst the feeling of drowning in hopelessness. Lyrics conveyed my emotions beyond any string of words I could conjure on my own. My favorite bands and artists made me believe that there were people out there who cared about me, despite the torment from my peers. Concerts were my means of escaping, a place where I could forget about my problems. But why did I feel so at home in these dark venues, surrounded by these complete strangers? It was because we were united, connected by the music.
Article continues below advertisement
It was something that is nearly impossible to explain in words. Hundreds, thousands of people singing along to songs that I sang along with in my bedroom alone. People's eyes twinkled with hope as they sang, faces glimmering with amazement. We were in the same vicinity as our favorite musical artists, who jumped around on stage and played these songs just for us.
Here we all were, people with the same passion for music, swaying to melodies that once only radiated from our headphones. It was like an island of misfit toys, with everyone finally finding a place where they belonged. We formed bonds, friendships that thrived on new albums and tour dates. We were a family of music lovers — something I had yearned to find for so long.
It is because of this feeling of hope and community through music that, after graduating college, I went on to become the founder of Superbands, a nonprofit dedicated to helping teens who struggle like I once did. The mission of Superbands is to raise global awareness for teen mental health—and all the "tough stuff" in between—and to empower those struggling through music. In my own teenage years, during my struggle, I longed to feel like I was not alone, to capture that same feeling of community that I felt at concerts and have it with me every day.
I wanted to create the network that I once longed for, somewhere that music lovers could find a place they belonged. Music inspires so many people to keep fighting to overcome obstacles, no matter how difficult their lives become. This passion for music is something that people shouldn't be ashamed of; it should be something in which we we find comfort. It should be what breaks down those barriers to unite us.
And that's what I wanted to do with Superbands.
I want to connect us, so we can continue breaking down those barriers.