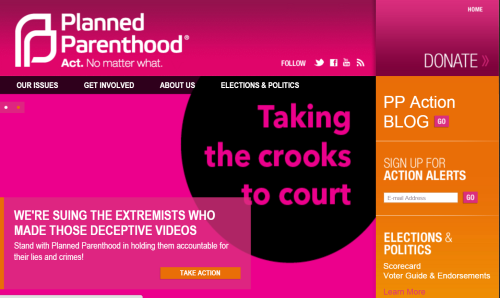 How Planned Parenthood's Issues Are Your Issues Too
By
Amber Gonzales Vargas
Jan. 18 2016, Published 4:30 a.m. ET
Planned Parenthood, the largest family planning provider in the U.S., filed a lawsuit against The Center for Medical Progress because of their false accusation that Planned Parenthood profits from the sale of fetal tissue.
This move comes just days after Congress voted for the eighth time to defund Planned Parenthood.The anti-abortion activist group, The Center for Medical Progress, began their accusations back in July 2015 based on video footage that has now been deemed by investigators as so manipulated that they "cannot be relied upon in official inquiries as a credible text record."
Chris Frates from CNN also released in a recent article that the executive Vice President of Planned Parenthood, Dawn Laguens, said this lawsuit will also be used as evidence that The Center for Medical progress was a fraud.
Check out Planned Parenthood's official response below: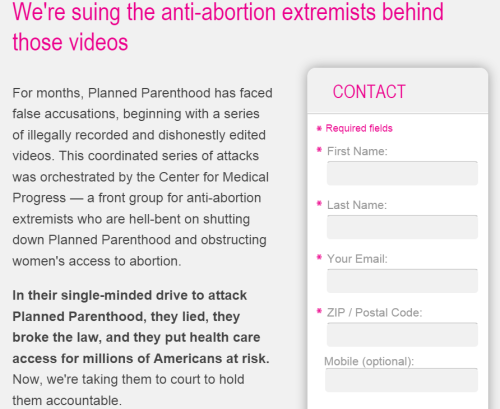 Article continues below advertisement
It's disheartening to start 2016 with yet another controversy over this exhausted topic on rights that women of the 21st have known as a reality. It also begs a discussion on the current political discussion on women's health rights. How is it that in this upcoming election women have the potential of being stripped of rights like birth control coverage or preventative care?
Access to family planning and women's health should not be put at risk by false accusations or Republican leaders obsessing over the banning of abortion because Planned Parenthood is so much more than abortion. One in five women in America visited a Planned Parenthood clinic for health care, including Pap smears, breast exams, birth control and sexually transmitted infection screenings.
As Hillary Clinton mentioned in her interview with Refinery 29, it is important for millennial women to "preserve, to defend, to extend the rights that have been passed on year to year to year." This election year is huge for millennial women and we have a lot at stake.
It is the continued battle that women like Gloria Steinem and Dorothy Pitman Hughes fought for during second wave feminism. Let us not take our current rights for granted, it is time for us to defend and advocate our rights.