How Shea Moisture Quickly Lost Our Trust In One Ad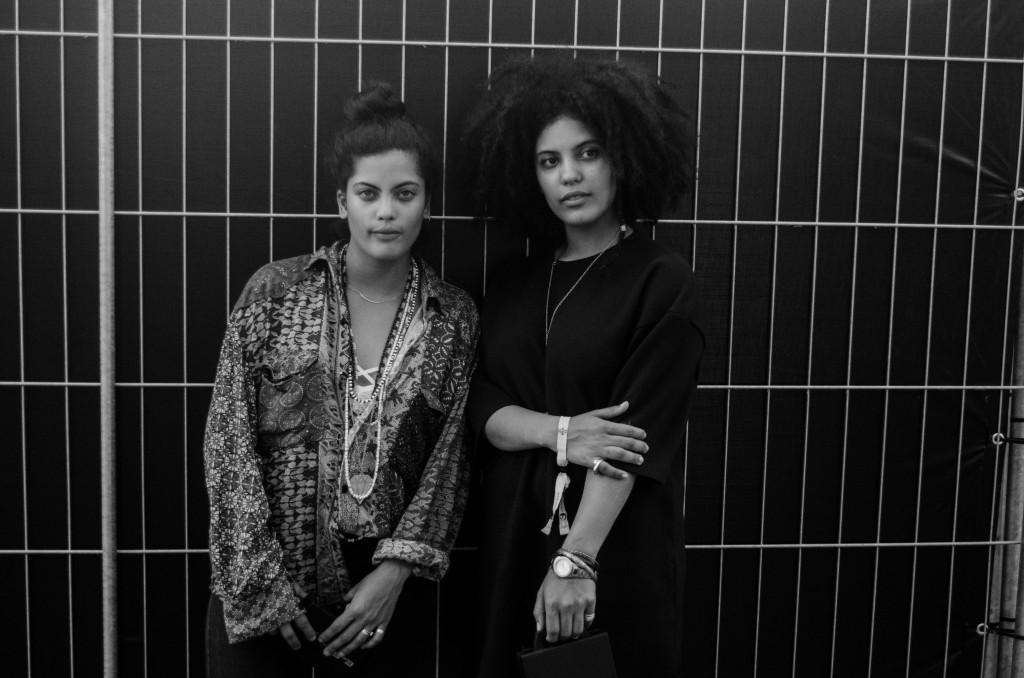 I decided to do the big chop in 2011 when I cut my hair off, beginning my natural hair care journey. As my kinky coiled tresses began to grow back, I learned quickly which products worked for me and which did not. Learning how to maintain my hair healthily has been an ongoing journey as I learned more about truly embracing myself, naturally.
For many naturalistas like myself, our hair journey is a personal one; our hair often times becomes our identity. It's important to know, that hair has been, and continues to be a sensitive topic among the Black community. As a Black girl who decided to "go natural," managing healthy hair is vital for growth as well as proper maintenance.
Like many others, I quickly fell in love with the Black-owned business Shea Moisture, committed to creating natural products with certified organic Shea Butter. If you are a Black girl, you swore by Shea Moisture to not only keep your curls moist but to provide healthy, shiny frizz-free hair. Instantly a favorite, they became a savior for all of our textured hair care needs and the matriarch in our community.
You can find Shea Moisture products almost anywhere, perfectly placed in the ethnic aisle for "ethnic beauties" like us. For years, Shea Moisture has transformed from a brand into an empowering collective movement shedding light on the internal struggles Black women face in hair care. About a year ago Shea Moisture released their #BreakTheWalls campaign, an intimate conversation started surrounding Black hair.
Article continues below advertisement
It seemed as though a brand understood years of internalizing turmoil and conflict regarding our hair choices. Shea Moisture began to truly embrace us as a family. Unfortunately, the SheaFam customers grew suspicious as speculations arose when the company gave a large portion to a new investor. Since then, the brand has slowly become more inclusive and shows a more firm decision in catering to a wider and broader audience, welcoming other hair types, not just Black ones. However, as speculation grew, long–time users claimed the brand was whitewashing their products. Shea Moisture attempted to reassure the Black community with a response to the whitewashing of their products, but the Black community remained unappeased.
Article continues below advertisement
Earlier this week, Shea Moisture received a huge backlash from an ad created to fight hair hate, accompanied with the caption: "Break free from hair HATE. See how these women have finally learned to embrace hair LOVE."
Article continues below advertisement
Now more than ever, the Black community feels betrayed and abandoned. Influential Black Twitter and social influences went into uproar over the ad that features models lacking true diversity and texturized hair types.
Built the brand on our backs and abandon us? Nothing wrong with expansion, but to simplify our struggles? That's the insult. #sheamoisture
As a woman of color, there was a problem with this. It felt personal. A brand that became practically family, created an insensitive ad, which misspoke to a real issue – Black women's daily struggle with hair. The ad failed to keep its promise in caring about us as a community and African American hair. Shea Moisture claimed to "embrace hair love in every form" combating "hair hate" but failed to depict a woman that actually looks like me with my type of hair. I did not see any models with textured thick hair or type 4 hair.
After being ill received, Shea Moisture released an apology below:
Article continues below advertisement
"We really f-ed this one up," said Shea Moisture in a Facebook post. "Please know that our intention was not — and would never be — to disrespect our community, and as such, we are pulling this piece immediately because it does not represent what we intended to communicate." Richelieu Dennis, the company's founder, and CEO told CNN Money that women of color continue to be the company's focus. "Our job is to make sure that they understand that we're still here for them," Dennis said, noting that Black women tend to have the "least amount of products in the marketplace for them. "There are other consumers that are also wanting natural products, and we're creating products for every hair type," Dennis said. As brands continue to miss the mark, other hair companies are taking advantage of the situation by promotion their own products also designed for Black hair care.
Question: when Shea Moisture expanded, why didn't they keep their original formulas and add new formulas for the "new" customers?
Shea Moisture did not just completely miss the mark as a company, they turned their back on family. The important issue is that Black woman collectively felt understood and loved by the Shea Moisture to now, feeling like a distant estranged family member. When I saw the ad, I felt like it was insincere and inauthentic with a save face apology, adding insult to injury.