How Shifting My Mindset Helped Me Go From Homeless To Bossed Up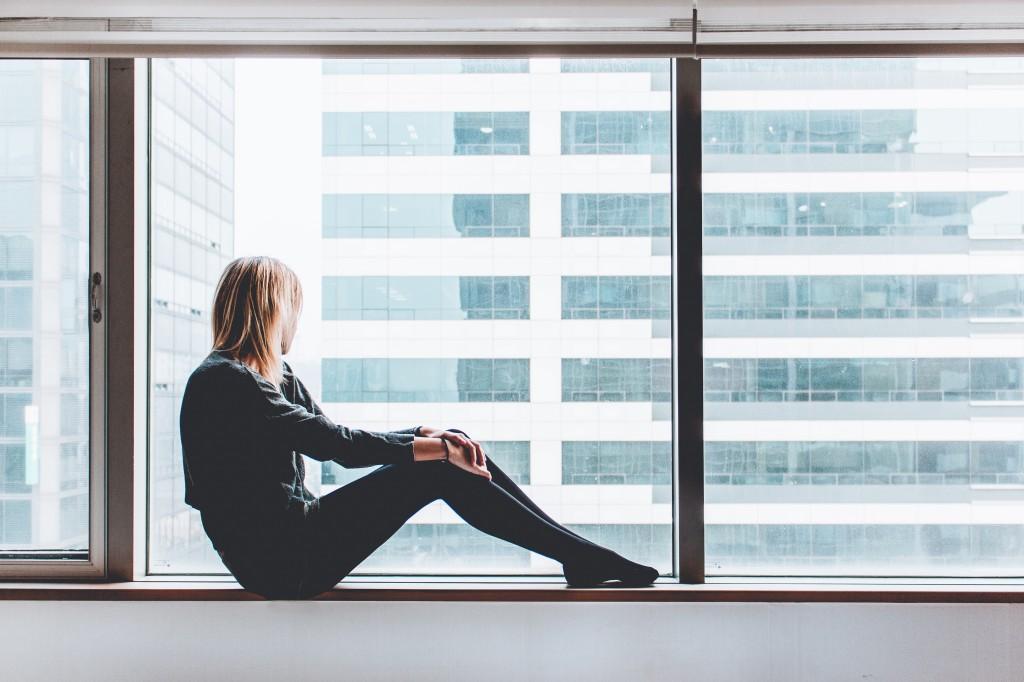 This morning, I was feeling a bit lost in a sea of all the things I have to change about my life and my habits. I was being severely critical of my actions, my past, my future, and my present. Now I'm sitting here listening to "Anything Can Happen" by Ellie Goulding because a close friend just sent me a message and told me to listen to it, and my friends always know what I need.
I wish this song had been around when I was younger. There was a point in my life when my family lived in a truck near the border of Texas in Mexico. I distinctly remember not knowing where our next meal was going to come from and getting our bikes stolen out of the back of the truck. Both my brother and I were heartbroken.
We scrounged for dinner and we scrounged for breakfast. We had two small dogs that were better fed than we were and lived in the truck with us.
Coming from this background, you probably wouldn't guess that today, I would be sitting here telling you that I am able to make as little or as much as I wish in a month and that I'm constantly opening my heart up to more good and more wealth.
You would likely assume that I had continued in the trend my parents had set for me: continually job hopping, making minimum wage or lower, desperate for whatever would make me happy with my life outside of work (i.e. alcohol).
You would probably not guess that my husband works for the state and that my life is steady-as-she-goes.
You can't let your past dictate where you end up. Through the abuse, abandonment, and self-doubt, I emerged victorious. I tamed the beast that was my past and I do not allow it to torment my future.
You have to be bigger than your circumstances. At this very moment, we live in a one-bedroom apartment in a slightly shady area of town. We have a one-year-old and she sleeps in the same room as we do. We drive one vehicle with the plastic siding falling off.
Article continues below advertisement
I don't have more than two or three outfits that I rotate through, and my husband's wardrobe looks similar. But do we care? Sometimes, but we look past it. We see the future, bright and booming, in our mind's eye. Our circumstances won't dictate how we will live forever, and our location, house, and car will change. We actively cultivate mindsets to remind ourselves these circumstances are only temporary.
If you still aren't convinced that a mindset shift is essential to living a fuller life, keep reading. You'll need to hear what I have to say next.
Why You Should Actively Shift Your Mindset DAILY
● You are worthy of good things and good circumstances, and, therefore, should open yourself up to more of them.
● You cannot expect more to enter your life (in the way of money, love, opportunities, or faith) if you are not consistently expecting and making room for it.
● Allowing wealth into your life (not just money, but also in experiences) is not some "woo-woo" faith-driven nonsense. It simply means that you have confidence that more will come, and that you will be ready for it.
Article continues below advertisement
What You Can Do to Begin the Shift
● Write out your affirmations one by one on sticky notes and place them around the house. When you see them, read them aloud. (Preferably while in a power pose. )
● Grab a journal or a lined piece of paper and start listing out your goals. Then, underneath each goal, whether it be yearly, monthly, or weekly, write out why you will accomplish this goal. For example: "I will meet this goal because I am willing to put in the time and effort, and because I deserve the results."
● With someone you trust, go over what "blocks" you have. For example, I struggled a lot with money blocks. I thought that if I wanted money, I had to chase it. It was only this year that I understood that when you stop chasing money and simply leave room for it while you pursue what makes your heart sing, the money will come. What blocks do you struggle with?
I wanted to write this piece because I wanted to tell you how very worthy you are of an epic life. I don't care what brought you to read this article: I simply care that you take away a renewed look on life and feel inspired.
Not only do I work my own hours, dictate my own schedule, and live a joyful life doing what I want during the work day, but I also have employees who help me do the heavy lifting. My little one-bedroom apartment might not be much, but I don't need much right now. I'm working toward the future, and my future is bright. came from nothing, and have already made great strides toward a better future. You are capable of doing the same.