Here's How To Make The Most Out Of Your Savings
If you're wondering what to do with your savings, we'd like to offer some tips on money management strategies you might consider adopting.
Keeping your savings in a high-interest savings account means you can earn the highest return on your money as possible. High-interest savings accounts offer some of the best interest rates on the market, and because they are highly liquid deposit accounts, you can access your money whenever you need to.
Advantages of a high-interest savings account:
Low risk: If you open a high-interest savings account at an accredited institution, Federal Deposit Insurance Corp. (FDIC) insurance will protect your savings up to the legal limit if that your bank fails, so it's a very low-risk option for your savings.
High rates: According to the FDIC, the average APY for traditional savings accounts is 0.09%. Meanwhile, the best high-yield savings accounts available today can have an APY as high as 2.20%.
Easy access: Unlike less liquid options, such as certificates of deposit (CDs), high-yield savings accounts are highly liquid, which means you can withdraw your money whenever you need to.
What to watch out for with a high-interest savings account:
Fees: A high-yield savings account that does not charge fees is ideal. Do the math to determine if you'd really be making more over the course of a year after factoring in any fees.
Not an investment: The rates of interest you get with a high-interest savings account are pretty good, but they won't grow your money at an appreciable rate over the long term. The interest on offer is enough to beat inflation.
Article continues below advertisement
Use your savings to build up an emergency fund
Building an emergency fund should be one of the main goals of your financial life. That makes building an emergency fund one of the most important things you can do with your savings. An emergency fund is like a personal insurance policy that prepares you for emergencies like unemployment, serious medical problems or divorce.
The amount of money you need in an emergency fund depends on your lifestyle and financial obligations. Here are some pointers to help you think about how much to save:
People with a steady job, no dependents or a dual-income family that could rely on the income of a single person.
Individuals with dependents or those with medical conditions that could necessitate regular, lengthy hospital stays.
Freelancers or self-employed people whose income might depend on one or two cornerstone clients.
An emergency fund that's built with your savings should help you avoid taking on high-interest debt when you face unexpected financial emergencies. And that brings us to our next point.
Article continues below advertisement
Use your savings to pay off high-interest debt
If you have money saved up and you also have a significant amount of high-interest debt — either from personal loans or credit cards — use some of your savings to pay down debt. How much you allocate to paying off debt depends on your cash flow, your debt repayment plan and factors such as your investment philosophy and how much you already have in an emergency fund.
Some high-interest debt you might want to tackle first includes:
Article continues below advertisement
Payday loans: If you are currently in a payday loan cycle, using your savings to boost your payments. Ending the payday loan cycle is crucial to your financial well-being.
Credit cards: If the interest you are earning on your savings is lower than the amount of interest you're paying on your credit card debt, you're losing money every month. That's why it's ideal to use extra savings to start eliminating your credit card debt.
Personal loans: If you've taken out a personal loan with a high-interest rate, using some of your savings to make a lump sum payment toward the principal of the loan could help you get into a more secure financial position sooner.
Maximize your retirement contributions
Putting money into retirement funds is a great way to get the most out of your savings. If your employer offers matching contributions to your 401(k), you'll want to contribute enough to get the full match. Contributing anything less than the full matching contribution limit means you're leaving money on the table.
After you've maxed out your 401(k) contributions, you don't need to stop there. You can save additional money for retirement by making contributions to an IRA.
Article continues below advertisement
When choosing an IRA, you can opt for a traditional IRA or a Roth IRA, both of which offer tax advantages depending on your situation. The difference is largely in tax savings. A traditional IRA reduces your tax liabilities today, while a Roth IRA is funded with after-tax dollars, which means eligible withdrawals in retirement are tax-free. Either way, you're getting the most out of your savings.
Start investing in the stock market
Another way to maximize your savings is to invest. The stock market can be intimidating if you're just learning how to make money in stocks; however, online stock brokers and apps can help you decide what to do with saved money. Here are a few investment apps that might be useful:
Robinhood: Allows you to invest in stocks, options or exchange-traded funds (ETFs) commission-free and with a $0 minimum spend.
Acorns: Helps invest your spare change in ETFs. Though there are no trade fees, there are monthly fees of either $1, $2 or $3.
Stash: Stash allows you to invest in stocks, bonds or ETFs by help you buy fractional shares. Their pricing starts at $1 monthly.
Article continues below advertisement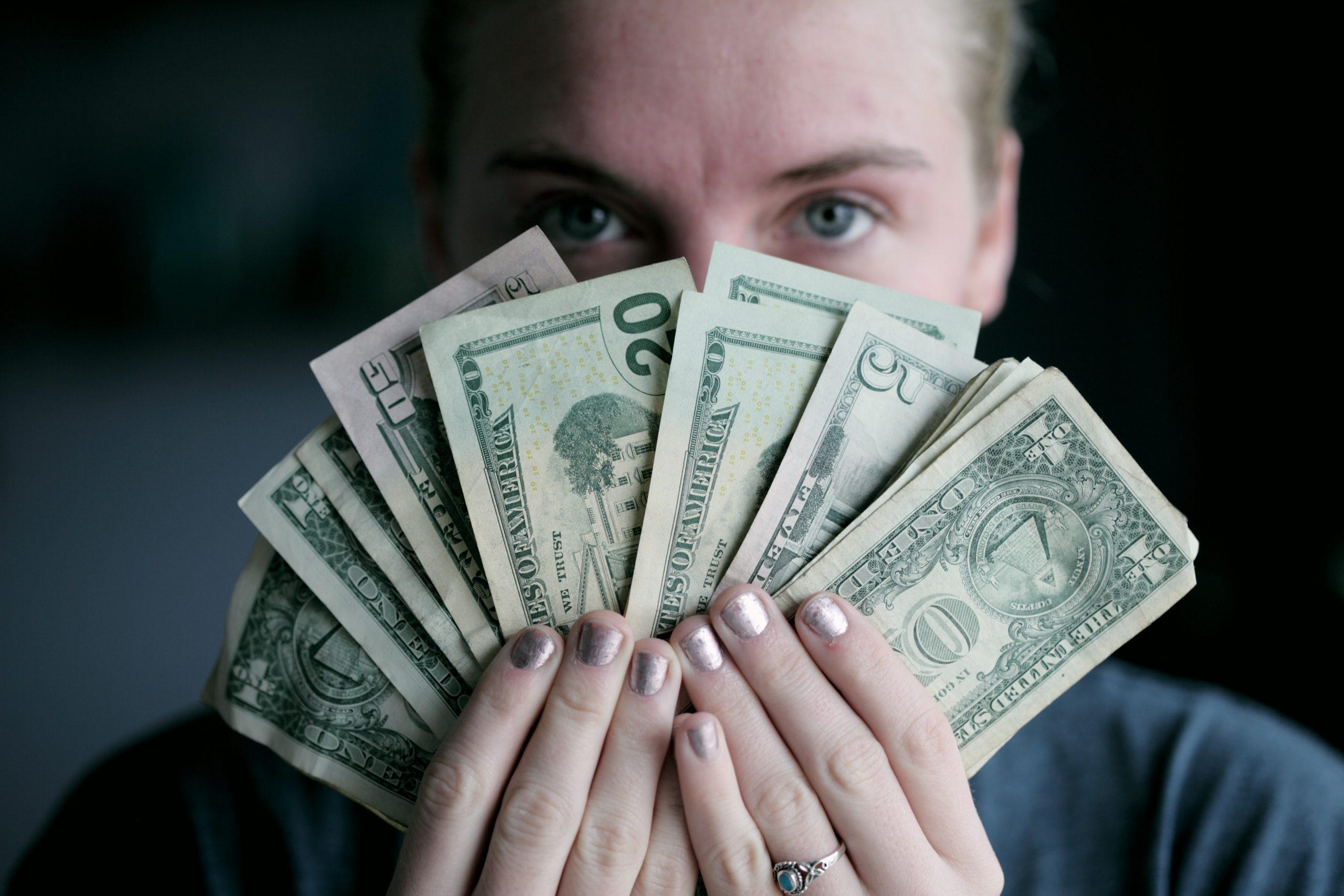 When should you tap your savings?
Tap into your savings when emergency strikes, or when you need money for big life goals, like buying a home or paying for college. In addition, you should use your savings to support your quality of life in retirement.
Article continues below advertisement
When you lose your job or face major medical bills
Your emergency fund is in place specifically for moments such as job loss or medical emergencies. Common sense dictates you should cut back any expenses you can while you're in between jobs or facing a serious illness. Depending on how you lost your job, you may be eligible for unemployment benefits, but these don't always pay for all necessary expenses. Meanwhile, health insurance seldom covers all of your medical costs. These are the right moments to tap your savings or your emergency fund to shoulder the burden.
To meet your life goals
Everyone has different goals in their life that require advance saving to achieve it. This could be aspirations of homeownership or putting yourself or your dependents through post-secondary education. Maybe you dream of starting a business or perhaps you're trying to start a family and need funds to do that. A big life goal is a great time to use your savings rather than using loans or credit cards to fund your dreams.
When you retire
Once you're eligible to make withdrawals from your retirement savings accounts you'll want to start doing so to help you reduce your work hours and enjoy the benefits of that time period in your life. Depending on what your retirement goals are you might also consider using funds from other savings accounts or investments to help make your life goals in retirement a reality.
THIS PIECE WAS WRITTEN BY JOLENE LATIMER AND ORIGINALLY APPEARED ON MAGNIFY MONEY