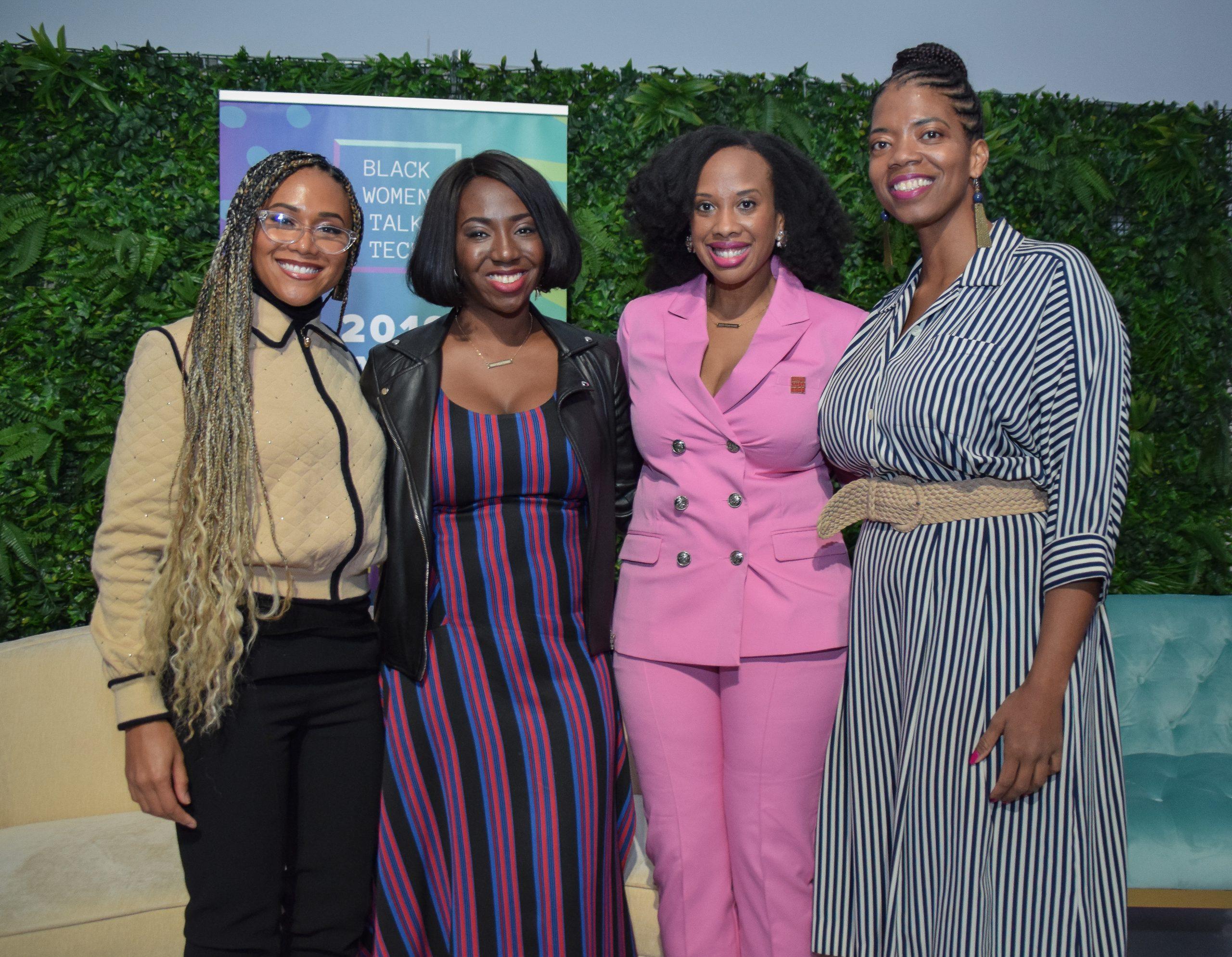 How These Three Black Women Tech Founders Are Building A Roadmap To Wealth For Women
By
Chante Harris
Feb. 27 2020, Published 2:14 p.m. ET
Lauren Washington, Esosa Ighodaro, and Regina Gwynn started convening Black women to share resources with one another after they attended a tech conference and were the only Black women in the room. What started as a convening for several women across industries has now become an organization with 10 national and international chapters and a 3-day tech conference.
The Roadmap to Billions conference kicks off today at Penn Plaza Pavilion in New York City bringing together self-identified Black women founders with scalable businesses and technology companies, investors, tech evangelists, and allies. The event is designed to help Black women founders build the next billion-dollar businesses. Esosa, Regina, and Lauren shared with me how their own founder journeys inspired Black Women Tech Talk to become what it is today.
"It all really started because Regina, Lauren and I all randomly met at a conference. We were the only three Black women in the room and we were so shocked to see each other because technology is very white and male," Esosa explained.
Following the conference, the three women decided there was an opportunity to revolutionize the tech industry and build wealth. Over 300 women signed up to attend their first meetup in New York City at Google despite there only being 30 seats
Article continues below advertisement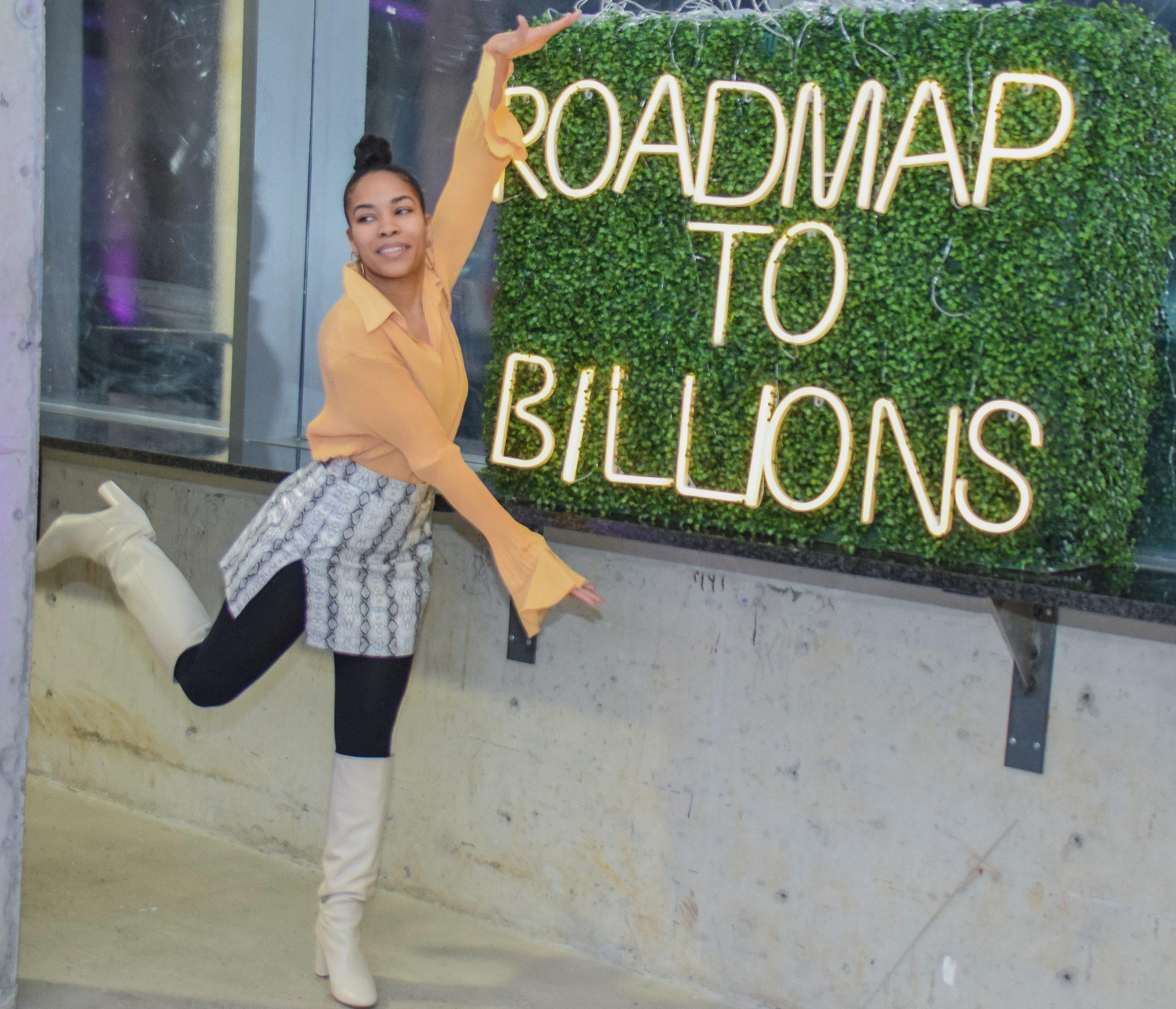 The conference and chapters of BWTT provide resources and advancements that are pioneering inclusivity across an entire industry. According to an Entrepreneur article, since 2009, Black female founders received a minuscule .0006 percent out of the $424.7 billion in total tech venture capital funding. This year the conference includes a pitch competition that will award $15,000 and other incredible prizes to the founders who participate. Regina, Lauren and Esosa are using their own learnings and triumphs to create opportunities for women following in their footsteps.
As the founder of Nexstar, a data platform using AI to automate influencer campaigns at scale, Esosa Ighodaro was able to recognize the funding gap for founders like her early on.
Article continues below advertisement
"You find a lot of Black women [founders] relying on credit cards and other funding options to survive. We have been able to support each other to build this community to address this by identifying the right investors and opportunities to raise capital."
Lauren Washington is the Cofounder of Funder, a platform that automates seed investing between angel investors and startups including everything from the evaluation stage through signing documents all the way to managing the relationships. Her desire to diversify risk for investors and democratize the investing landscape came from her own experience with her first company. "I won $250,000 in a pitch competition and then really struggled after that to raise more money. I did not know the landscape or have the right connections." After hearing the same story over and over again she decided it was time to create a landscape that works for everyone.
Article continues below advertisement
Regina Gwynn is the Cofounder and CEO of TresseNoire, a virtual beauty coach app that takes user data and sends free expert advice for hair care products and services catered towards textured hair. "The impetus behind Black Women Talk Tech was literally because there wasn't anything when we started in 2014. A lot of the programs that exist now like Google for Startups and Black Founders Exchange had not launched yet," she elucidated.
Each of these women's stories highlights the systemic issues that Black women face in launching companies and accessing capital.
The conference's full first day, tomorrow, February 28th is solely for founders to provide them with the workshops tailored to their needs. The second day celebrates Black women and spotlights leaders driving the growth of awesome companies.
"There are very few times where [people] think about wealth and think about a Black woman leading that charge. Once you do that means you can invest in her, buy from her, get hired by her and become her customer," Esosa exclaimed.
For those looking to meet, support, and invest in Black women, the Roadmap to Billions conference is a must. To learn more about Black Women Talk Tech and the upcoming conference or to attend the event, click here.