How To Become A Nurse Practitioner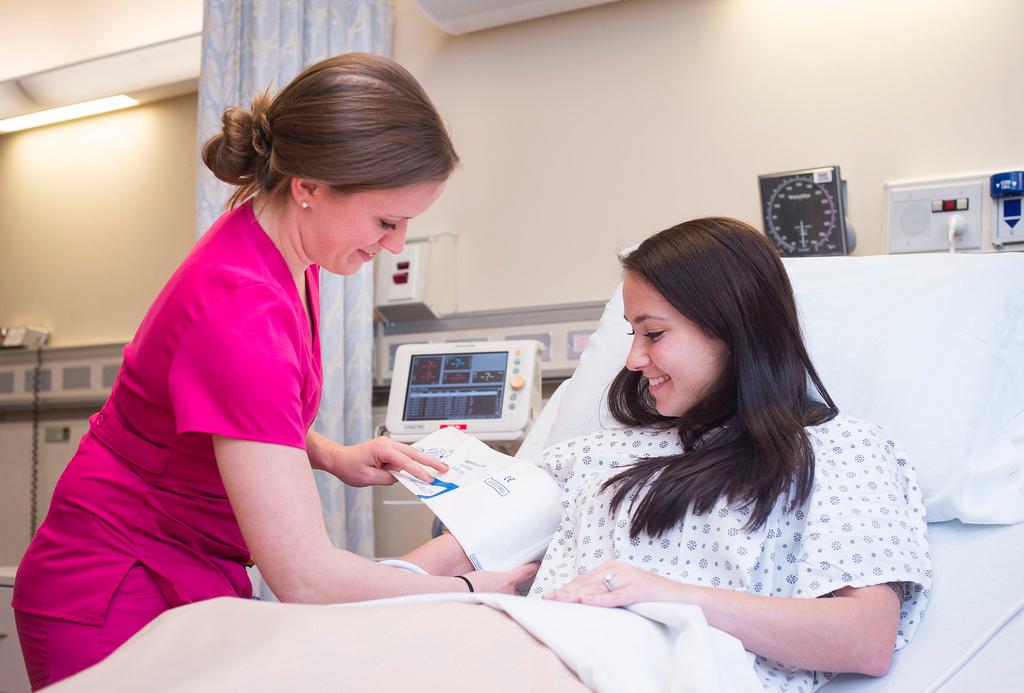 Nursing can be one of the world's most rewarding careers. If you're looking for a profession that requires compassion, attention to detail, and dedication, and makes a difference in the world, becoming a nurse practitioner could be the perfect fit.
First, it's important to understand the difference between a nurse and a nurse practitioner. Generally, the largest difference comes in autonomy. Nurse practitioners are allowed to see patients on their own and then refer them to a specialist or physician as required by their individual case. Registered nurses cannot diagnose or treat acute illness, and they cannot prescribe medication—nurse practitioners can. Nurse practitioners are one of the highest positions in the nursing field, and achieving this position can mean years of education and experience. You can also consider the difference in some of the daily tasks through general job descriptions as attributed to both positions:
Job Description of a Registered Nurse:
Monitor, record, and report changes in patient's condition.
Take patient's vital signs.
Ordering and interpreting diagnostic tests.
Modifying treatment plans.
Assisting or preparing for examinations or treatments.
Monitoring patient care, including physical activity and diet.
Directing personnel or unit.
Article continues below advertisement
Job Description of a Nurse Practitioner:
Prescribe medication.
Order, perform, and interpret diagnostic tests.
Analyze and interpret patient history and symptoms to come up with diagnoses.
Develop treatment plans, and treat acute health care problems like injuries or illness.
Counseling patients about drug regimens.
Helping intervene to modify risk health behaviors.
Article continues below advertisement
While these are only a few of the tasks related to each of these titles, it's easy to see there are vast difference in the day-to-day practices between these positions. If you've decided that a career as nurse practitioner is something you'd like to pursue, this is the general education and experience path you can expect:
Becoming a Registered Nurse
The first step to becoming a nurse practitioner is receiving your registered nurse credentials. This can be achieved through an associate or bachelor's degree from an accredited school, or acquiring a diploma from an approved vocational training program, although the latter can limit employment possibilities as many employers look for college degrees in their nursing candidates.
Getting Your Bachelor's Degree
Generally, those hoping to work in the nursing field enter a Bachelor of Science in Nursing program right after high school, but others choose to receive their bachelor's degree after gaining firsthand experience. A bachelor's degree is required for graduate studies, but there are a range of majors to choose from; while nursing is the most popular, biology and other sciences are common. It's important to ensure that your undergraduate program is accredited by a recognized body, as this will ensure they offer a quality program and will qualify you for the RN licensure examination.
Article continues below advertisement
After earning your bachelor's degree, you'll need to gain experience in the nursing field. To become a registered nurse that can work in a health care setting, you'll need to complete an approved training program and pass your National Council Licensure Examination for Registered Nurses (NCLEX-RN). After one to two years of experience, you can pursue a graduate degree.
Earning a Graduate Degree
The majority of nurse practitioners hold graduate degrees, and many graduate programs require their applicants to hold a BSN. There are numerous graduate degrees, but the two most popular are the Master of Science in Nursing and the Doctor of Nursing Practice. Generally, a MSN takes about two years to complete, and may include a specialty. A DNP can take almost four years to complete. Still others earn a master's degree in nursing, then pursue a PhD in a related field. There are both in-person and online education options, but they can have different entrance requirements. Generally, in-person, traditional graduate nursing programs require bachelor degrees that can come in a variety of disciplines, but online options like Gwynedd Mercy's online DNP program almost always require a Bachelor of Science in Nursing. Be sure to check with the requirements related to your chosen school or institution.
Article continues below advertisement
Doctor of Nursing Practice