How To Choose The Right Location For Your New Business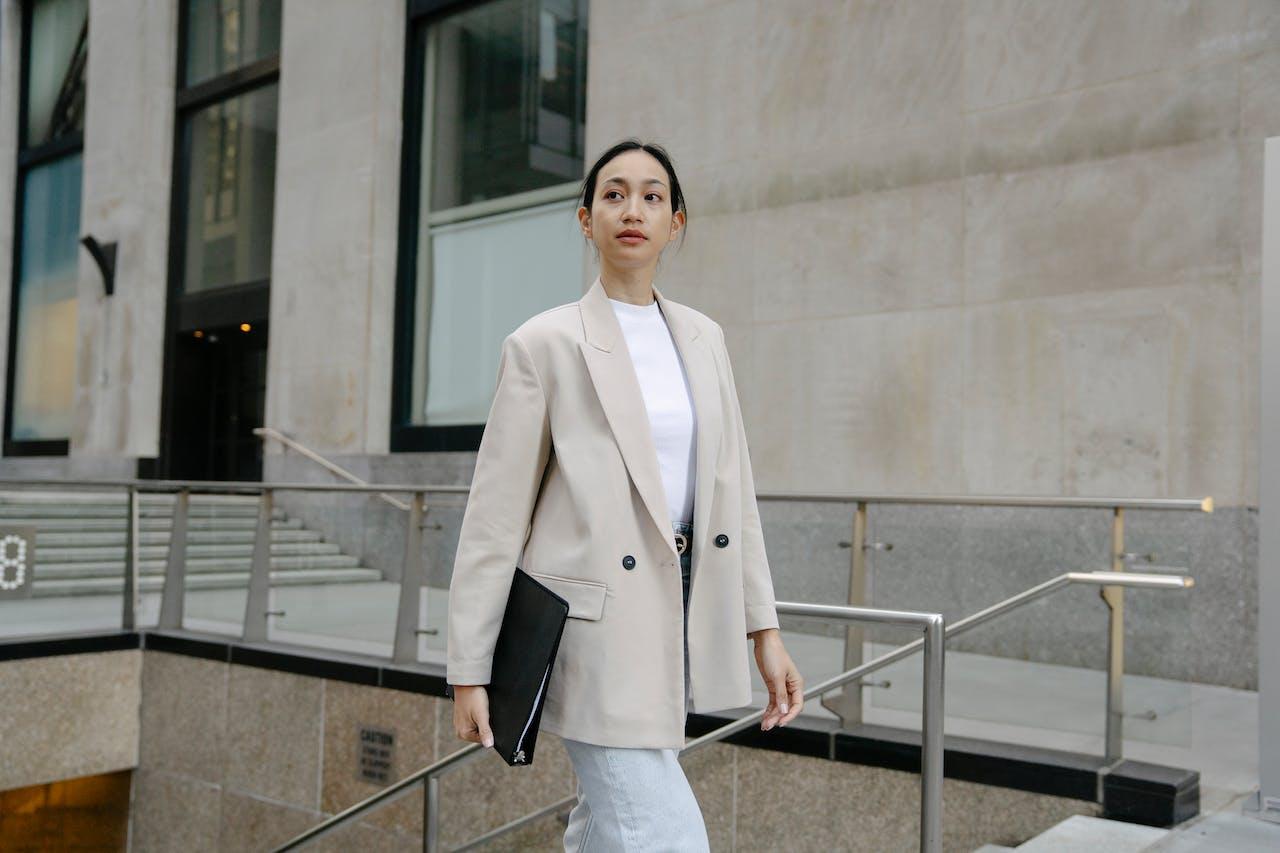 By
Score
Nov. 9 2023, Published 8:10 a.m. ET
Selecting a location is one of the most important decisions a new business owner must make—and it should not be made in haste. First, consider all your options. To help you do that—and before you put down a deposit—consider the following questions:
Accessibility
Do you need foot traffic? Lots of parking for customers and employees? You need both if you plan to open a store, salon, gym, restaurant, etc. It's also helpful if your prospective customers live near your location. Consumers are looking for convenient shopping options these days. Another consideration: Are you located near where your potential employees live?
Growth Potential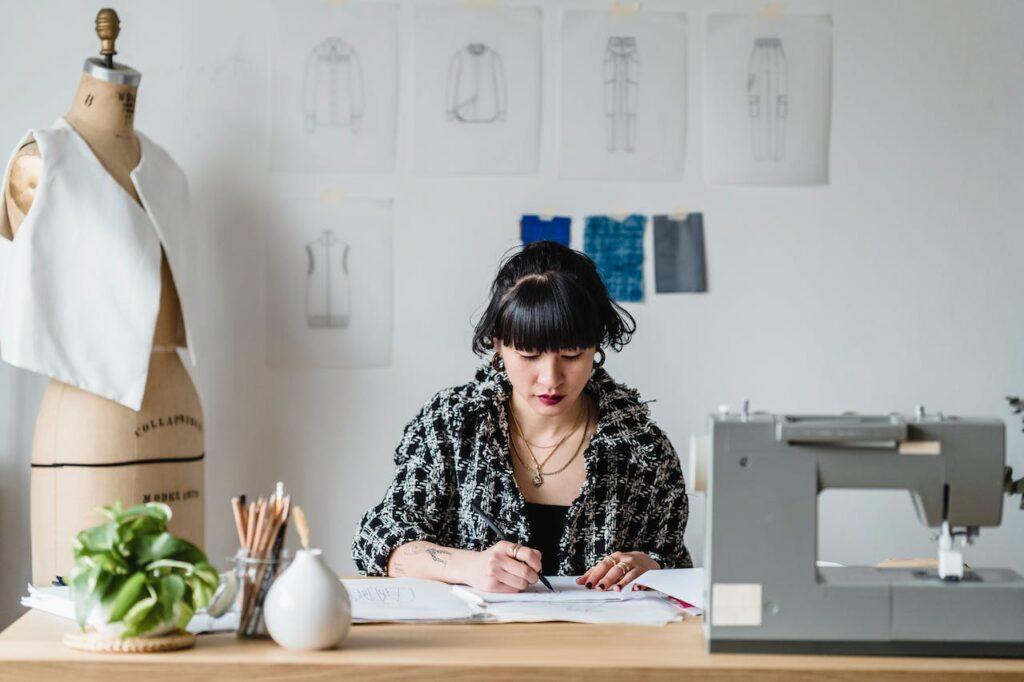 Do you need a location with room to grow? As you hire more employees, how many more will fit in this location? You don't want to pay for more space than you need, but if you have to sign a three-year lease and think you'll outgrow the space in year two, breaking your lease and moving will cost a lot of money.
If you own a store, do you plan to add additional products to your inventory mix? Is there room? Is your restaurant planning to add catering services? Is the kitchen big enough to handle both?
Article continues below advertisement
Technical Needs
While more buildings are wired for high-tech needs, that's not always the case in older buildings. If your business requires lots of electrical power for computers, printers, servers, etc., you don't want to blow out the building's power source.
Many customers expect free Wi-Fi when shopping in your store, eating at your restaurant, getting their hair cut, or sitting in your lobby before appointments. Check with your Wi-Fi provider to make sure you can offer your customers free Wi-Fi and that your back-office Wi-Fi is separate and password protected.
Transportation Needs
Do you need easy access to transportation, such as trains or an airport, for cargo shipping? Do you need space for large trucks to load and offload products?
If many of your employees or customers use public transportation, it's important that your business be accessible by trains and/or buses.
Article continues below advertisement
Other Working Options
Can you run your new business from your home? Operating virtually is not a solution for all companies, of course, and you should check local zoning regulations for any restrictions.
Many service businesses start in a shared workspace or coworking space that typically offers office space and other services, such as a receptionist, office equipment, and even mailing facilities.
Locating In A New State
Once you know your general needs, there are some additional considerations to address. For example, during your research, maybe you discovered a more welcoming business environment in another state. Before you decide to move, it's crucial to find out all you can about the rules and compliance requirements for small businesses in other states.
Things to research include:
–Costs for registering a new business
–Local city taxes for running a business and hiring workers
–Additional costs, such as contributing to worker training
Article continues below advertisement
Start your research at the Secretary of State's office to learn about operating a business in that state. Next, check online to find the demographics of the areas you're considering moving to and if they'll support your intended market. Websites such as City-Data, the Census Bureau, and Proximity can help narrow your search. In addition, many agencies collect state, county, and local socioeconomic demographics statistics. Other websites to study include the Board Of Governors of the Federal Reserve System Survey of Consumer Finances and the Department Of Education National Center For Education Statistics (NCES).
Narrowing The Location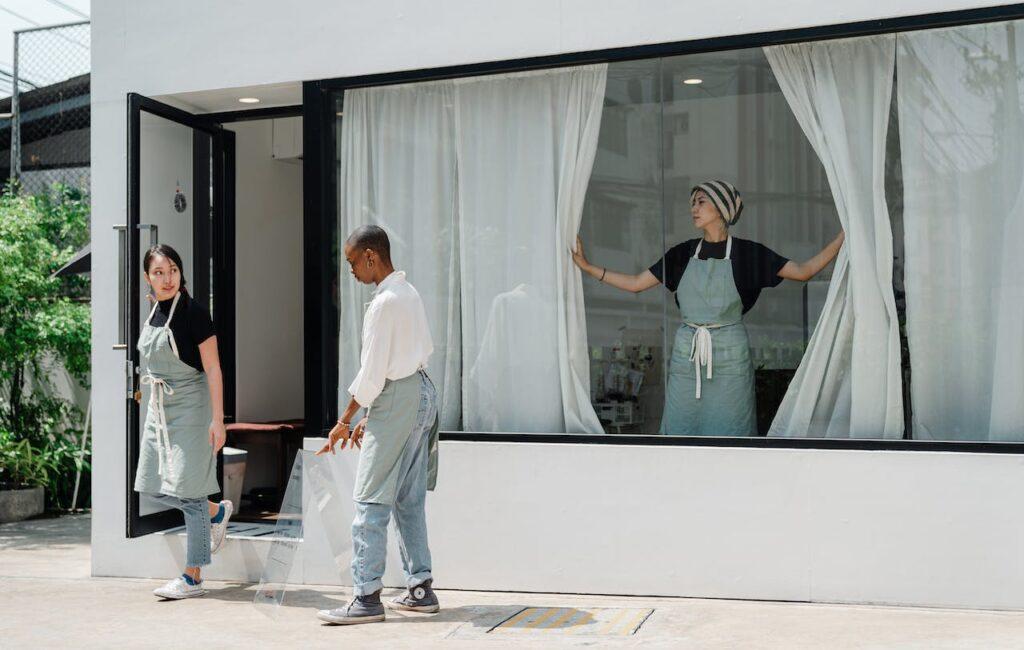 Once you choose a city or town to start your new business, research specific locations before talking to a commercial realtor. The easiest (and most convenient) place to start is by online searching available properties. Websites, such as LoopNet and CommercialCafe, list available commercial properties by location and can be filtered by property types, like coworking spaces, offices, retail, and more. You can also filter for properties in your price range and space requirements.
Article continues below advertisement
Then, contact the local Chamber of Commerce, city commerce offices, or a local SCORE chapter to gather more information about specific locations to see if there are any issues you need to be aware of before visiting the sites in person. It's also a good idea to speak with local business groups to learn about the kind of support they receive from the city. Lastly, check with the police in the area to see if the places you're interested in have any particular crime problems.
Talk To The Experts
If you indeed decide to move, the next step is to meet with a local commercial realtor to see some properties. Be prepared by having a list of questions for the agent, such as lease requirements and utility costs. It's also helpful to know important commercial real estate terms.
When visiting properties, pay attention to the other types of businesses in the area, the parking availability, the condition of the streets (potholes?), traffic patterns, how close your competitors are, and the overall image of the location. Your agent should have more information about the location's history and why the previous owners moved or why the business didn't survive.
Finally, take a moment to talk to other businesses in the area. There's nothing better than getting first-hand info from other small business owners to learn if the city supports their companies.
This article originally appeared on Score.