13 Key Capsule Wardrobe Items To Save You Time And Money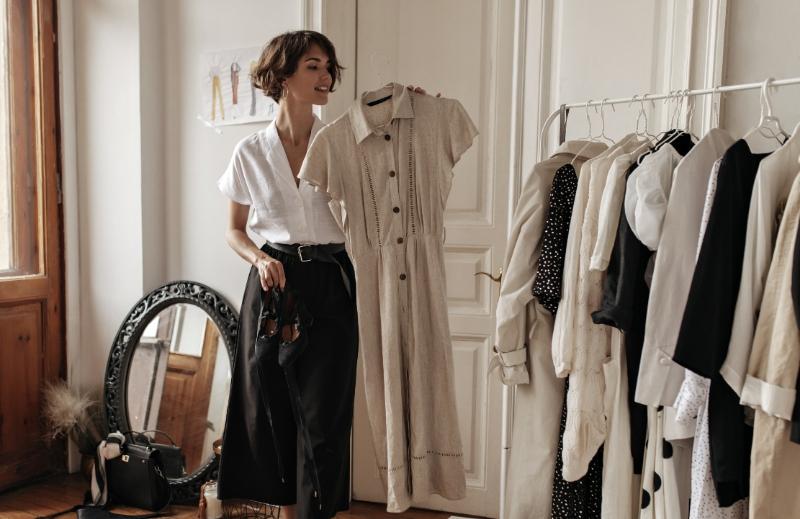 By
Asha Bey
Oct. 14 2022, Published 8:00 a.m. ET
Waking up to get your day started should be filled with ease, and picking an outfit should be the last thing to cause you stress. After reading the tips provided below for building a professional capsule wardrobe, we can agree to cease the days of being indecisive when choosing an outfit to wear to work. More importantly, you'll feel confident, sophisticated and obtain more clarity after perfecting your professional capsule wardrobe.
What is a capsule wardrobe?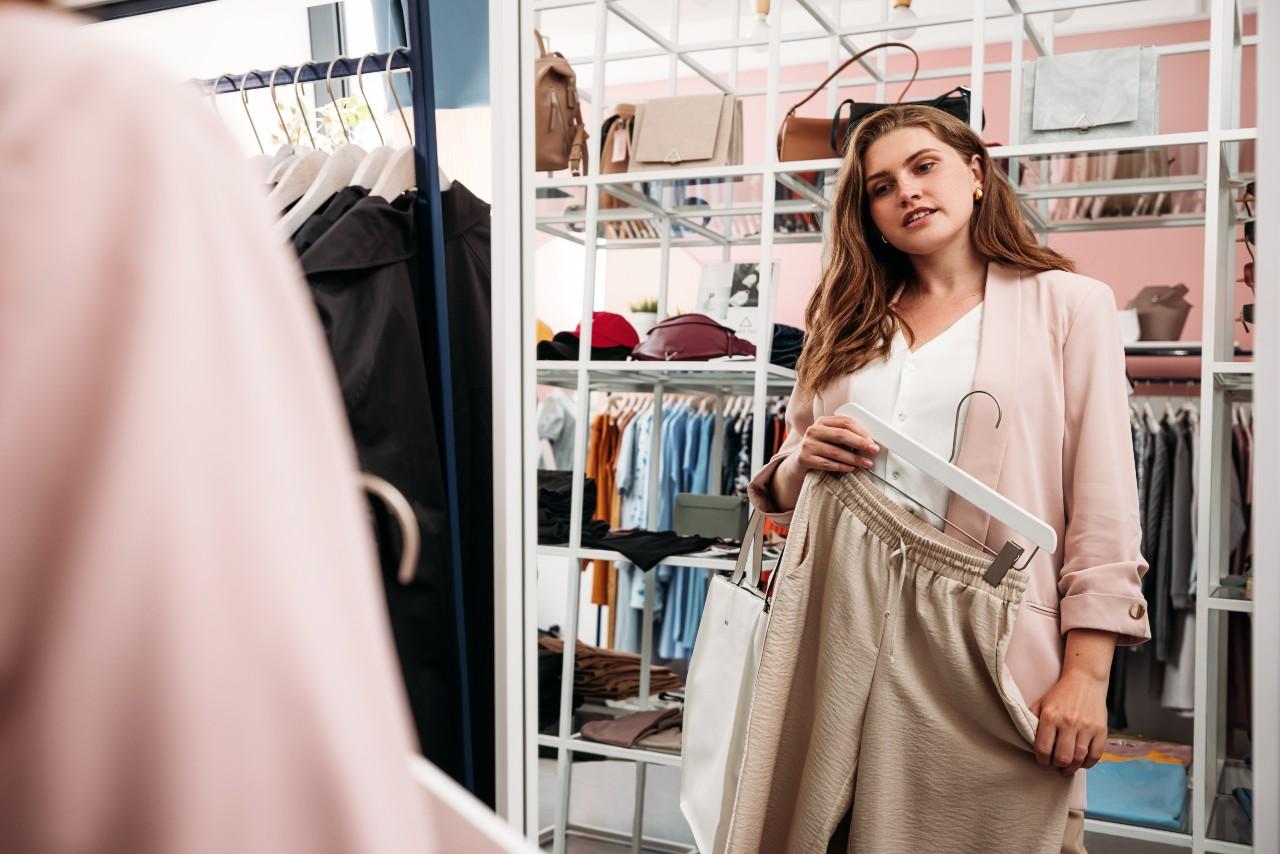 According to Eva Astoul, sustainable fashion blogger from Sustainably Chic, "A capsule wardrobe is a limited selection of interchangeable clothing pieces that complement each other." Developing your capsule wardrobe is a great way to pair timeless pieces together that are guaranteed to always look good.
There are numerous benefits to developing a professional capsule wardrobe. Deb, a fashion vlogger known as @msnerdychica on Instagram, says, "One of the biggest benefits of having a capsule wardrobe is the time saved and not having to think too much about putting an outfit together." Now, let's explore more of the basics that Deb recommends including in your professional capsule wardrobe.
Blouse
"I recommend purchasing a white blouse with a unique neckline that portrays your personality and fashion style. If you're into colors — go bold with pink, yellow or the bottega green shade," Deb says.
Article continues below advertisement
Blazer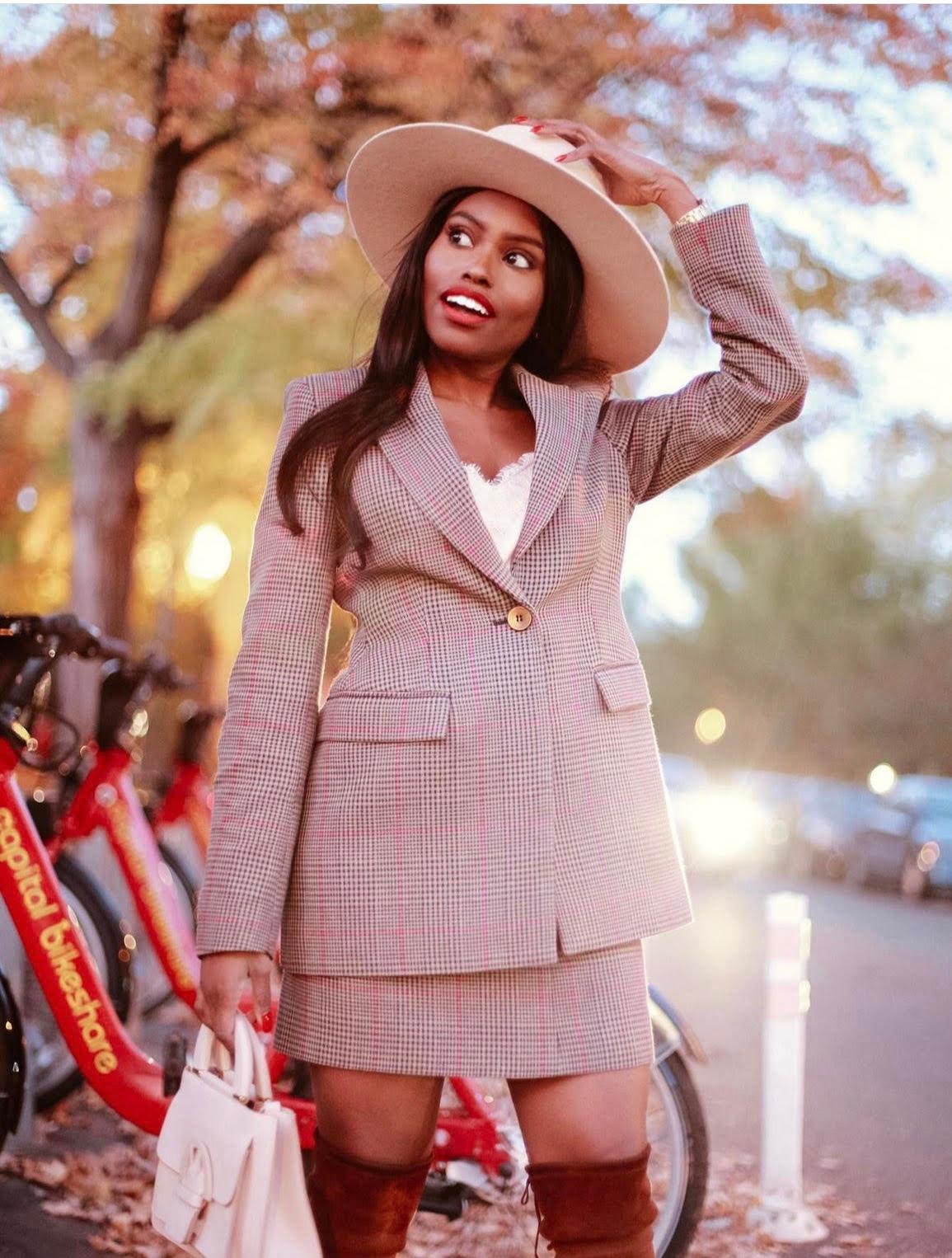 "You can pair a blazer with dresses, skirts, pants, anything! As soon as you throw a blazer on you look so put together," Deb adds. Above, Deb paired a plaid blazer with a matching skirt and knee-high boots for a chic classic look.
Button-Down Top
"I always keep a neutral satin button down in my closet, but I have a fun pink one that I usually pair with white trousers," Deb shares. "They're great to layer up with a sweater in the winter or with a tank top in the summer."
Article continues below advertisement
Bodysuit
Bodysuits that accentuate your curves are perfect to wear as a single top or layer under a blazer to offer a clean look. Brands like Yummie make a variety of shapewear bodysuits from scoop neck styles to turtlenecks that help smooth out any lines a regular top would show. A black and white one in your closet should do the trick.
Dark Wash Denim Jeans
These are great for those business casual days or the days where you worked from home and you're heading out to meet your coworkers for happy hour. "I usually go for a dark wash pair of jeans because they tend to look less casual and pair nicely with a white button down to balance the light and dark tones," Deb says.
Article continues below advertisement
Trousers
Try a navy, white, and black pair of trousers to mix and match with your tops. If you have a navy blazer to match your navy pants, you can create a whole suit look.
Shorts
"Add a blazer and shorts set that has a pop of color to your wardrobe to balance the amount of skin showing," Deb adds.
Article continues below advertisement
Pencil Skirt
Including a black pencil skirt can make mixing and matching easy. It's stylish, versatile and a classic item that has yet to go out of style.
Low Heel Pumps
A pointed toe pump has the power to make your work outfit go from simple to sophisticated in a stylish way. Deb found a true-to-her-tone nude pair at Zara for around $50.
Article continues below advertisement
Tennis Shoes
'If you do not own a pair of all-white tennis shoes, I recommend you purchase a pair. They are classy, yet comfortable enough to wear around the office and the color makes it easy to match with a majority of my outfits," Deb says.
Essential Shoes
Having a pair of pointed-toe black pumps, like Deb is wearing below, or booties for the fall and winter seasons can help make finishing off your outfit a breeze. These can come with a little heel or no heel at all, but either way they look neat with a skirt, trousers, or dark-wash denim jeans.
Article continues below advertisement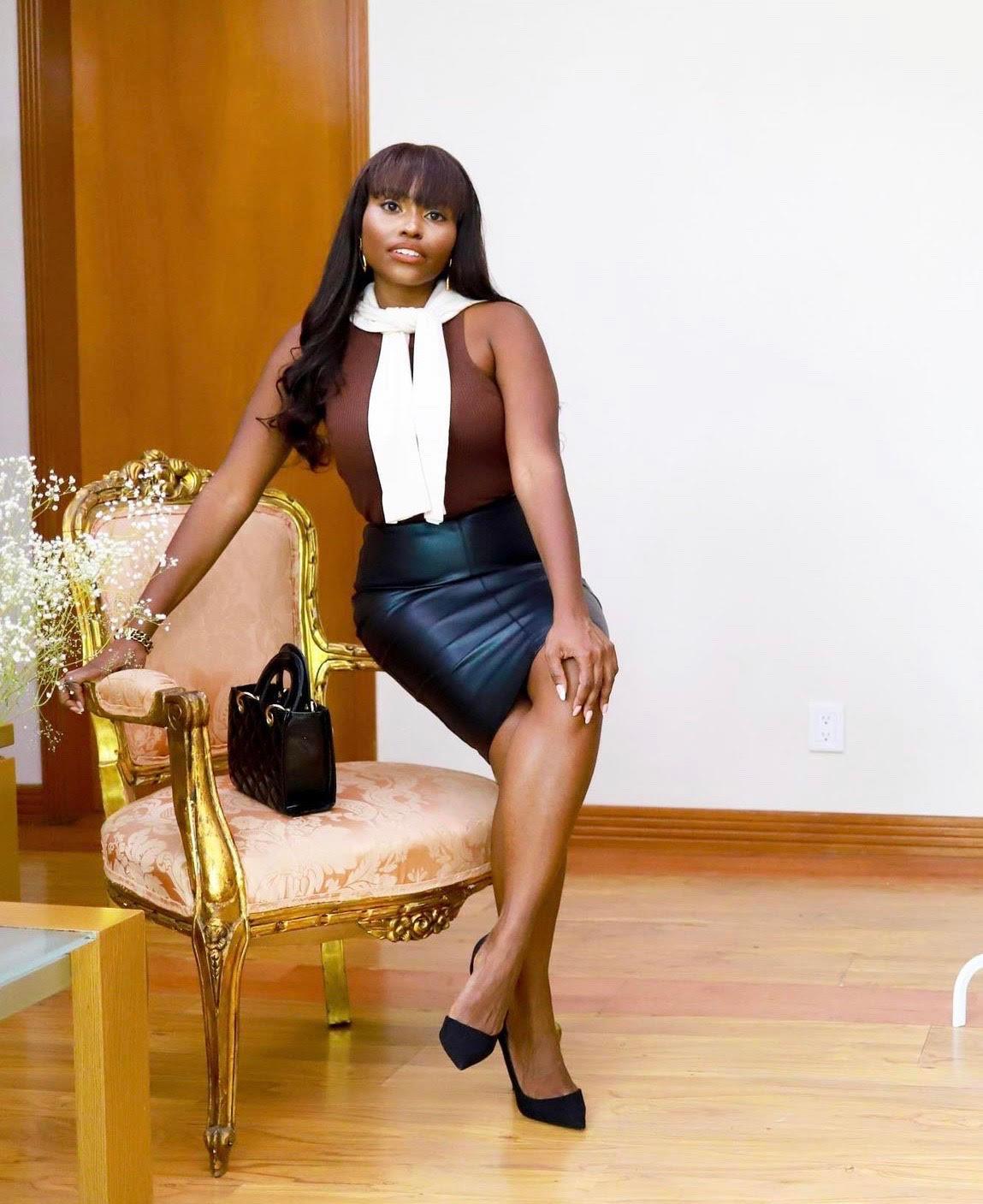 Tote Bag
Deb says some of her favorite tote bags are from Everlane and H&M. Preferably a neutral color like beige would pair nicely with your other neutral-colored pieces and even the bold pieces in your wardrobe.
Classic Jewelry
Simple jewelry such as a dainty gold necklace or a pair of small- to medium-sized hoop earrings will add to your entire look. Shop around for quality jewelry that will stand the test of time, at an affordable price point
If you already have some of these items in your closet, that's an amazing start! Seek to add some colors where you see fit to bring out your personality more and step into the world of ease with these fashion styling tips for developing your professional capsule wardrobe.