How To Ditch Confrontation Nerves And Flex Your Assertive Muscle
By
Victoria Stokes
Nov. 24 2020, Published 2:55 a.m. ET
Whether it's negotiating a pay rise, putting yourself forward for promotion, or letting your boss or superiors know you're not completely happy, confrontation is part and parcel of every career.
That doesn't mean it's always easy. Even if you're the boss, confrontations like disciplining an employee or laying down some ground rules can feel like daunting, nerve-jangling experiences.
What is it about confrontation, or being assertive that makes some of us break out in a cold conspicuous sweat? "It can stem from a feeling of inferiority that can cause us to feel fearful," points out careers coach and consultant Pauline Harley. "From my experience, this tends to come from a past lived out childhood or young adulthood event. Be it with a teacher, parent or lecturer where we felt a sense of crushing inferiority. Even when we know we are more than competent that crushing feeling of inferiority can show up to deceive us."
You may feel held back by an innate fear of being able to express yourself correctly. "Sometimes we can feel almost like we have unexpectedly arrived at an intellectual level far above our own and we can strain to make sense of the things known to us and express them confidently," Harley notes.
Article continues below advertisement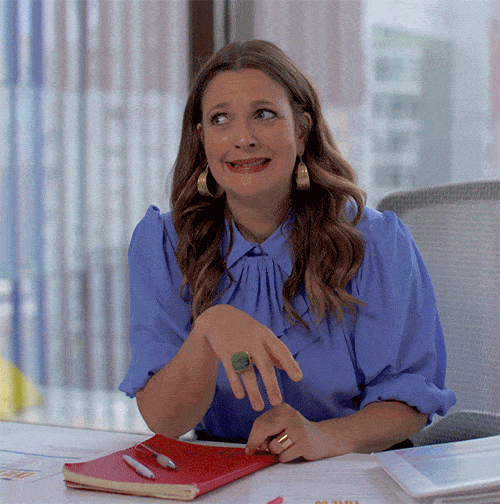 All of this can feel particularly daunting in a work setting, where there is a bigger element of risk involved. "We don't want to hurt anyone's feelings, so we say nothing. We want people to like us," Harley points out. "The conversation will be stressful and demanding on us, so we leave it. We are afraid of the other person's reaction, so rather than face an uncertain response, we decide to say nothing." On an even scarier level, we may be fearful of reproaches as well, like getting fired or disciplined if we say the wrong thing
Article continues below advertisement
If confrontation is something you struggle with the good news is that it can feel less sweat-inducing the more you do it. You won't always need to load up on the deodorant beforehand. "It gets easier," Harley affirms. "You have to trust yourself and your sense of being uncomfortable to overcome it. Once you can sit in that space calmly and lean into the fear without letting it consume you, your natural confidence and communication will begin to flow easier. Change requires discomfort."
On the flip side, being assertive will get tougher if you choose to keep schtum. "If we can't say what we feel and why we feel it, conflict becomes worse, and it manifests in many unhealthy ways," Harley warns. "We have to learn to have difficult conversations. It's part of life."
Don't fear confrontation at work, do the following instead:
Article continues below advertisement
Be Your Own Coach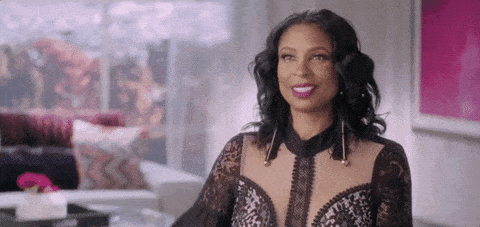 No, not the football-carrying, whistle-blowing kind, though you may need to borrow their pep-talking skills. Before the big meeting sit yourself down and ask yourself how you want to make your presence felt in the room, Harley advises. Analyze how past meetings with this person have gone if applicable and consider how you'll counter any objections. Afterward, like any good coach, review what went well, and be honest about what you could improve upon.
Article continues below advertisement
Remember It's A Two-way Street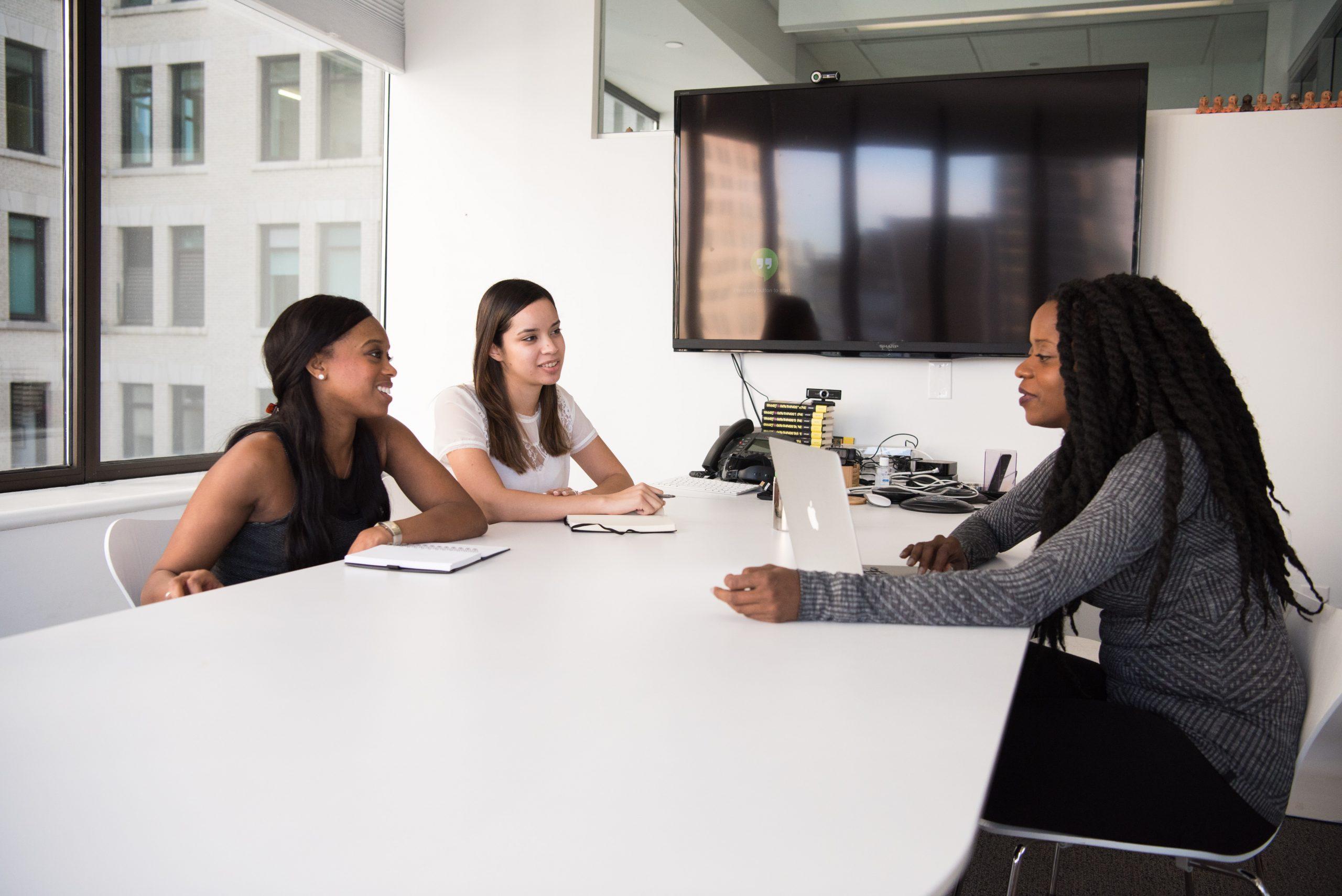 Part of the fear of confrontation is that we are meeting with an actual person, who is often a higher up, with their own thoughts, judgements and agendas. However, it is important to remember that we are choosing to feel inferior in these interactions, Harley points out. Nobody is making us choose this even if that is their intention.
"One thing I do to overcome this is to repeat in my head before meetings 'I am meeting another human at their level. They are meeting me at my level," Harley says. "It's affirmative action for assertiveness and removes barriers." Some people advise picturing your opponent naked. We'll leave that one up to you.
Article continues below advertisement
Breathe
When done right, breathing exercises can be a powerful tool to relax and recenter you, which just so happens to be the exact temperament that you want to take into your meeting. To beat nerves, give abdominal breathing a go. Place one hand on your chest and one on your belly and take a deep breath in through the nose until you feel a stretch in the lungs. Aim for 6 to 10 slow breaths every minute for 10 minutes for a quick hit of zen.
Speak Your Truth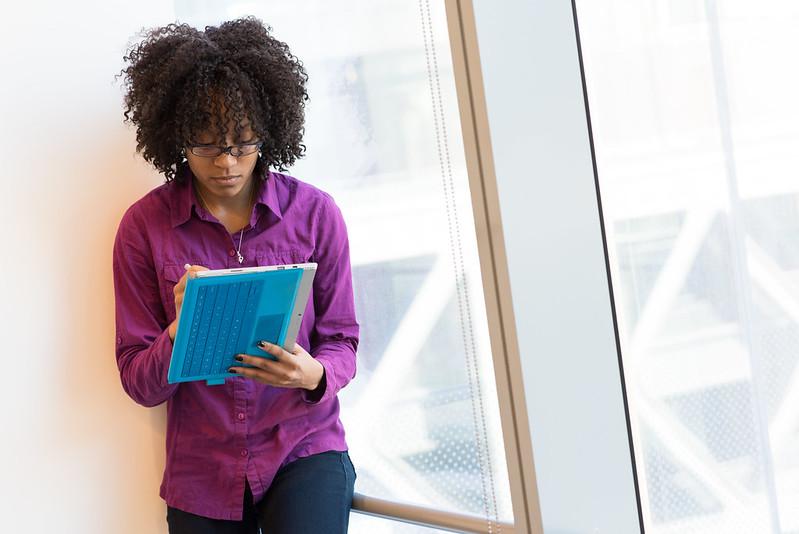 Article continues below advertisement
Photo credit: wocintechchat.com
Now's your chance, don't waste it. Get clear on what it is you want to discuss. "What are you putting up with right now? What is the cost to you and the people you love if you continue to tolerate it? Is there any benefit to putting up with it?" Harley asks. If it helps, grab a pen and paper and jot your thoughts down. Once you get clear on these things, you'll know what to say and how to say it.
Accept Yourself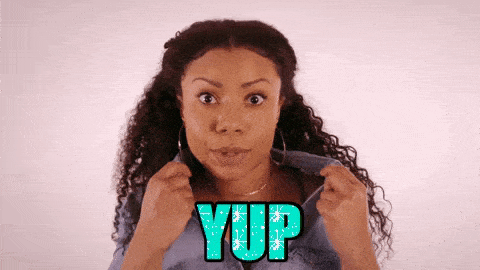 Understand that you deserve to be listened to and acknowledged. This can be the hardest part. "Learn to accept who you are as a human and understand how that serves your professional self without causing misalignment with your values. Once you know who you are, you can BE who you are." And once you've done that? There'll be no stopping you.