How Women Are Improving Our Periods With New Technology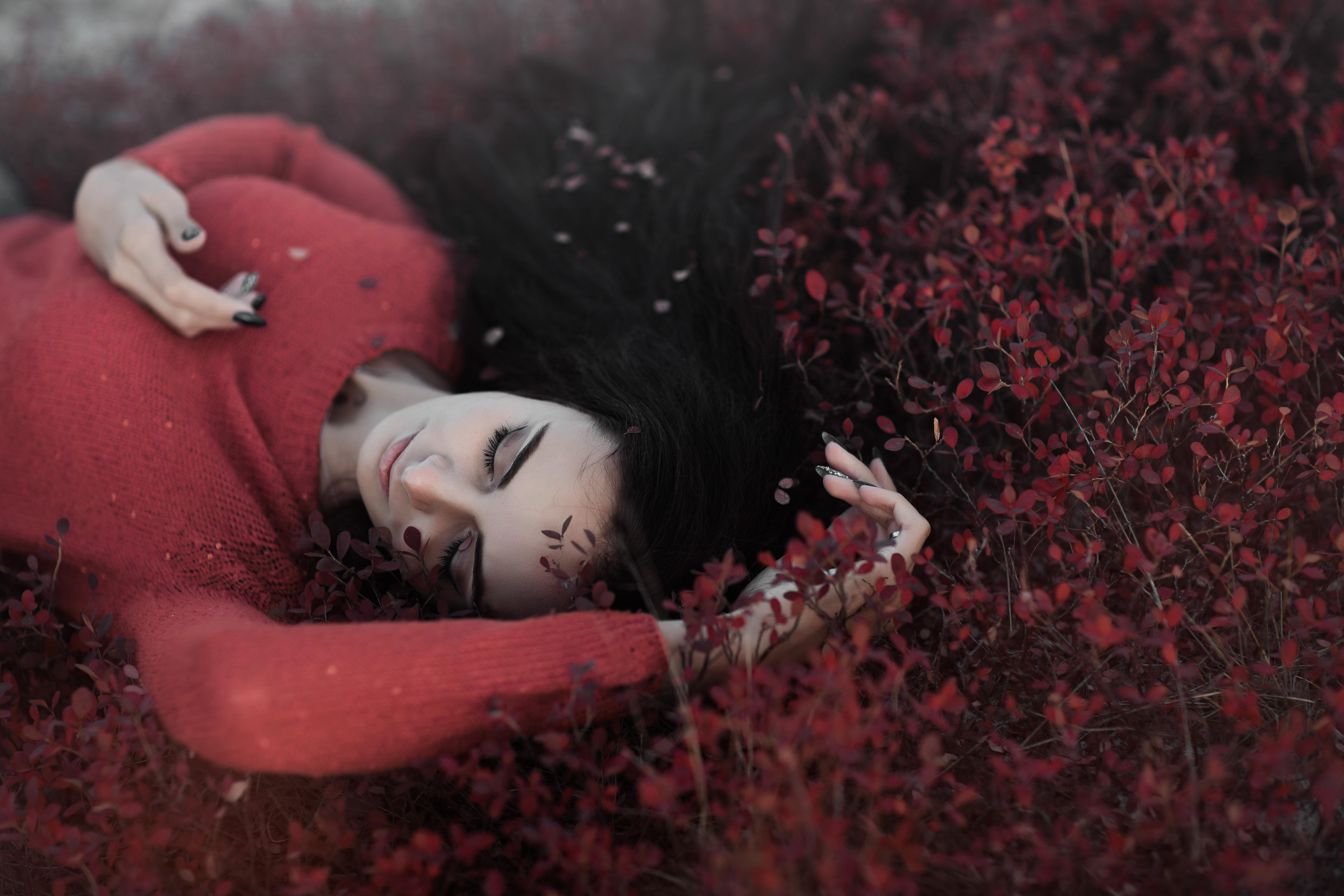 I couldn't insert a tampon into my vagina comfortably until early sophomore year in college when my roommate marched me into our bathroom and showed me how it was done. I would spend agonizing hours at the beach or pool failing to insert one. Often, I would give up, jump into the water and pray the blood wouldn't show too much.
Once girls hit puberty and start to bleed, society teaches us to silently hide our periods from the public. We whisper and conceal our tampons when going to the bathroom. We quietly ask where the "sanitary section" is in the drugstore. And many girls all over the world miss school when menstruating.
For far too long, shame has kept women's health concerns surrounding menstruation silent, until now.
In 2015, Kiran Gandi ran a marathon in London while letting her period bleed freely down her leggings. In January of 2016, Barack Obama became the first U.S. president to discuss menstruation when Youtube sensation, Ingrid Nilson, asked him in an interview why tampons and pads were taxed as luxury items in forty states. Awareness-raising social media campaigns using hashtags, such as #PeriodsAreNotAnInsult , #HappyToBleed and #FreeTheTampons are flooding the internet.
Besides publicly talking about their periods, women are taking control of their healthcare by becoming business leaders in the menstrual hygiene product and service industry. Finally, women entrepreneurs are shaking up an industry that's been dominated by men since the male doctor, Earle Haas, first patented the "modern" tampon in 1929. The menstrual hygiene industry is in desperate need for an upgrade.
Article continues below advertisement
As Lauren Schulte, founder of FLEX, writes: "Tampons and pads were never made with women's bodies in mind. It's time we take matters into our own hands." 
Most women will attest that tampons and pads can be uncomfortable and unreliable. Both can leak. Tampons cause toxic-shock syndrome and yeast infections. 86% of U.S women report that they've started their periods unexpectedly in public without the supplies they need. And to make matters worse, the FDA doesn't require manufacturers to disclose all that goes into a tampon, which includes contaminants, fragrances, colorants, dyes and preservatives.
Period pride is here. And women entrepreneurs recognize that modern women are in need and ready for more efficient menstrual hygiene products and services. In the process, they are revolutionizing the industry and challenging outdated stigmas in order to improve the overall health of women's lives.
Here are five women-led startups in the menstrual hygiene industry you need to know about:
Article continues below advertisement
Company: Flex Founder & CEO: Lauren Schulte Cofounder & Head of Growth: Erika Jensen
Flex is a disposable, single-use device that is hypoallergenic and mess-free to wear during sex. Did you get that? You can have mess-free sex on your period because Flex sits just below the cervix, capturing blood behind the pubic bone. Also, you only need to change Flex every twelve hours because it holds the same amount of fluid as 8 to 10 tampons or pads.
Article continues below advertisement
The technology used to build Flex is also impressive. Flex warms to a woman's body temperature and molds to the body's shape, making for a comfortable fit. According to Lauren, their most common customer review is often: "FLEX was so comfortable, I forgot I was on my period when using it."
Lauren felt inspired to start the Flex Company, "after silently suffering from persistent yeast infections for 15 years." She further states, "FLEX was designed to not disrupt the pH of the vagina, thereby helping to prevent yeast infections and bacterial vaginosis."
Company: HelloFlo Founder & CEO: Naama Bloom
Like many women, Naama Bloom became tired of making emergency trips to the drugstore whenever her period arrived. She didn't understand why we could order food, clothes and taxis online, but not tampons. Naama decided to stop complaining and took action by founding HelloFlo.
Originally a subscription service that catered a selection of tampons in a timely fashion to women every month, HelloFlo now offers unique care packages, educational online classes and content.
Article continues below advertisement
Company: Lunette Founder & CEO: Heli Kurjanen
I first discovered the menstrual cup when I was researching what essential items I needed to bring with me on my travels to Southeast Asia. Tampons are only be hard to find abroad, but they are often not as well made. And who wants to be lugging around a bag full of tampons?
The menstrual cup was my solution.
Menstrual cups are the most sustainable and economical device for managing periods on the market today because they are reusable. Like Flex, menstrual cups can stay in up to twelve hours at a time without leakage.
Why spend 1,773 dollars in your lifetime on tampons or pads, when you can buy a menstrual cup one time for forty dollars?
Article continues below advertisement
When contemplating which menstrual cup to buy, Lunette is often ranked as the best in the world. Menstrual cups have been around since the 1930s, but Heli Kurjanen was dissatisfied with the market and decided to create the Lunette. The cups she tried before didn't fit or leaked. Lunette comes in two sizes and many bright colors.
Heli Kurjanen makes giving back as a part of her mission at Lunette. Lunette partners with a variety of organizations, such as The Cup Project, Positive Change and The Yennenga Process, in order to educate and provide menstrual cups for underserved girls that miss school because of menstruation.
Company: LOLA Cofounders: Jordana Kier & Alexandra Friedman
After failing to figure out what ingredients were in the tampons they were buying, Jordana and Alexandra realized that women needed a safer, more transparent brand of tampons. Women care about what's in their food, but not many consider what's in the products they put in their vaginas. Jordana and Alexandra are changing that.
Article continues below advertisement
"We started LOLA to address the questions and needs we have as women, and we want to build a company that drives productive conversations that have a positive impact on women's lives. We speak to our customers about these topics with respect – not in the hushed or belittling way we're used to seeing in this category – and we're approachable because we have periods, too" Alex told Her Agenda. 
Their solution was to start LOLA, a company that delivers women 100% organic cotton tampons straight to their doorstep. Not only do you save time running to the drugstore every month, but you can individualize the exact assortment of tampons you want in each package.
Article continues below advertisement
Company: CLUE Founder & CEO: Ida Tin
Many women are now turning to apps to track their periods, and CLUE is one of the most popular with two million users in 180 countries. Last year, The American College of Obstetricians and Gynecologists named Clue as the best free menstrual tracking app.
Article continues below advertisement
Clue uses science and top-notch technology to track the intricacies of a woman's cycle; telling you when your period will start, how long it will last, and when you are most fertile. Accuracy increases with each cycle.
Knowing more information about your cycle naturally reduces the anxiety many women feel when they are menstruating.
"Your menstrual cycle is tied so closely to your overall health, so there's huge value in tracking your period, PMS, and symptoms and pains throughout your cycle," Tin said.
Clue also now tracks categories, such as weight, sleep, hair and skin quality, and social activity in order to gain a better understanding of how menstrual cycles affect a woman's overall health.