Your Path To Graduating College Debt Free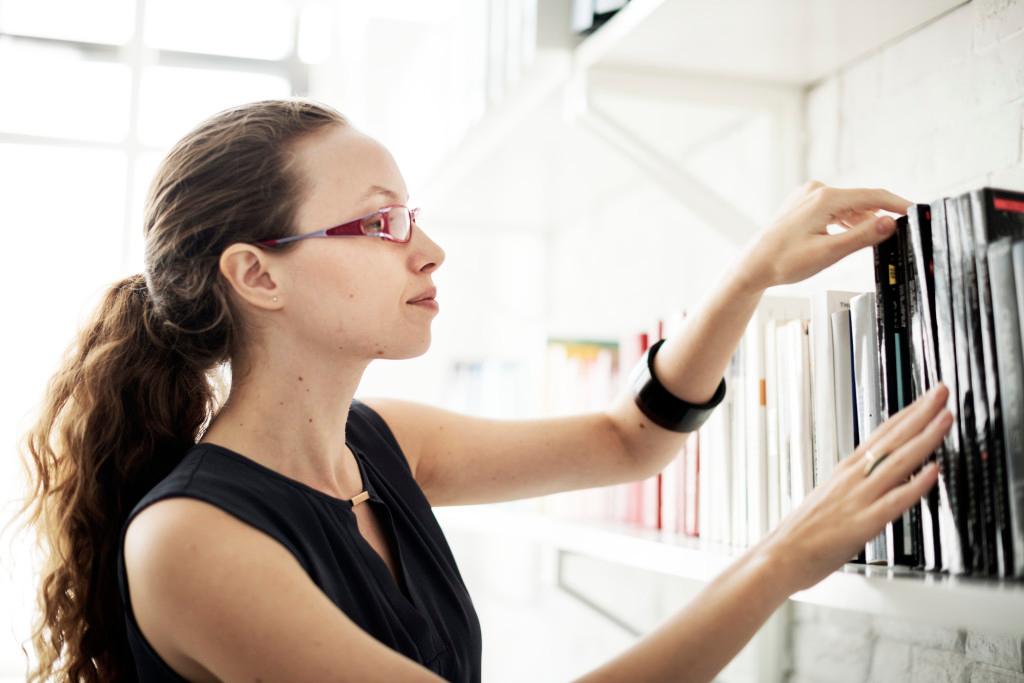 By
The Well
Oct. 18 2017, Published 3:30 a.m. ET
My family never doubted that, someday, I would walk across a stage wearing a tasseled hat and reach out my hand for a diploma. How I was going to pay for that degree was another story. In fact, it was the ultimate uncertainty. Knowing my parents made a combined income of $40,000 a year, it was vitally important to do anything I could to minimize the burden of paying for college.
Like many students, I struggled to navigate the complicated road to earning scholarships. It is possible to get a full ride to college, but it takes a lot of work — in my case, submitting 96 scholarship applications. Competing for that many scholarships while juggling a part-time job, school sports, clubs, community service, and college courses was not easy, especially since I didn't have a computer at home. At times, it seemed almost impossible. But, looking back, graduating with zero debt was worth the massive amount of time I spent doing research, writing essays, and requesting letters of recommendations and the many family and social events I missed. With the help of my parents, teachers, and mentors, I received several scholarships, including the Gates Millennial Scholarship, a full-ride that enabled me to attend Linfield College, a private liberal arts school in Oregon.
Years later, I'm lucky enough to be on the other side of the scholarship application process with the chance to give back to others. I'm a founding member of the advisory board for the Gates Millennium Scholarship, and I serve as a scholarship evaluator for national scholarship committees.
Whenever someones asks me, "Can I even go to college? Where do I start? What do I ask?" I begin by sharing a piece of wisdom that has always stuck with me: "If a tortilla can rise up, so can you."
After all, who would have thought that a 14-year-old girl from Mexico who could barely speak English and was constantly battling impostor syndrome would one day earn an M.B.A.? I've done just that, and I've learned, corny as it may sound, that with the right attitude, desire, and strength, nothing is impossible.
Article continues below advertisement
The first step to successfully applying for scholarships is finding the right ones for you. Given that Googling "college scholarships" brings up some 142 million results, it's necessary to tap the right resources to narrow things down. Here are several that can help you along the way:
The College Board & Career One Stop Tool
Start here. I like The College Board because it not only provides a trusted list of scholarships, but it also has a lot of other resources to help you understand the basics of financial aid (such Pell grants and loans). Career One Stop's scholarship finder tool is also worth exploring. It's one of the few sites where you don't have to create a profile to gain access to information. And, with more than 7,000 scholarship listings, it's easy to filter your options by location, type of degree, type of award, application deadline, etc.
Article continues below advertisement
Another thing to note: While it's great to go after big-name scholarships or the ones worth the largest amounts of money, it's also true that the higher the award, the greater the competition you will face. So make sure your scholarship applications have a good mix of large and small ones. The very first scholarship I applied to — and later won — was for $500 and given by a local business. I found out about it at the school center, where counselors sometimes serve as reference for small scholarships or know a thing or two about who will be reading your essays. Don't disregard those small scholarships. I was able to receive about seven $250 scholarships. They add up!
Your school's career counselor
School counselors receive daily notifications regarding scholarships available at the local, state, and national levels. They're well equipped to help you review the requirements and evaluate whether you would be a strong candidate for each option. In high school, I spent a lot of time in the career center. This was largely because I didn't own a computer, which, looking back, I am happy about. Otherwise, I probably wouldn't have gone in to see my career center counselor as often as I did, and simply being there put me in a position to be among the first to find out about scholarship opportunities.
Article continues below advertisement
Scholly
Scholly is a really user-friendly app that uses a simple algorithm based on a profile you create in order to match you with the best scholarships out there. My favorite part: This app was originally developed by a student for students; cofounder Christopher Gray won $1.3 million in scholarships himself, so he knows the scholarship application process well and even appeared on ABC's Shark Tank.Today, actor and activist Jesse Williams is on Scholly's board. The app is easy to use, updated daily, and able to track which scholarships you've already won.
JLV Counseling
JLV Counseling categorizes scholarships based on major, state, college, and more. The founder of the site was an admissions counselor for many years, and she writes a series of blog posts that are helpful for anyone trying to get a scholarship and gain admission to his or her dream school.