How To Get Over The Awkwardness Of Asking For Perks At Your Job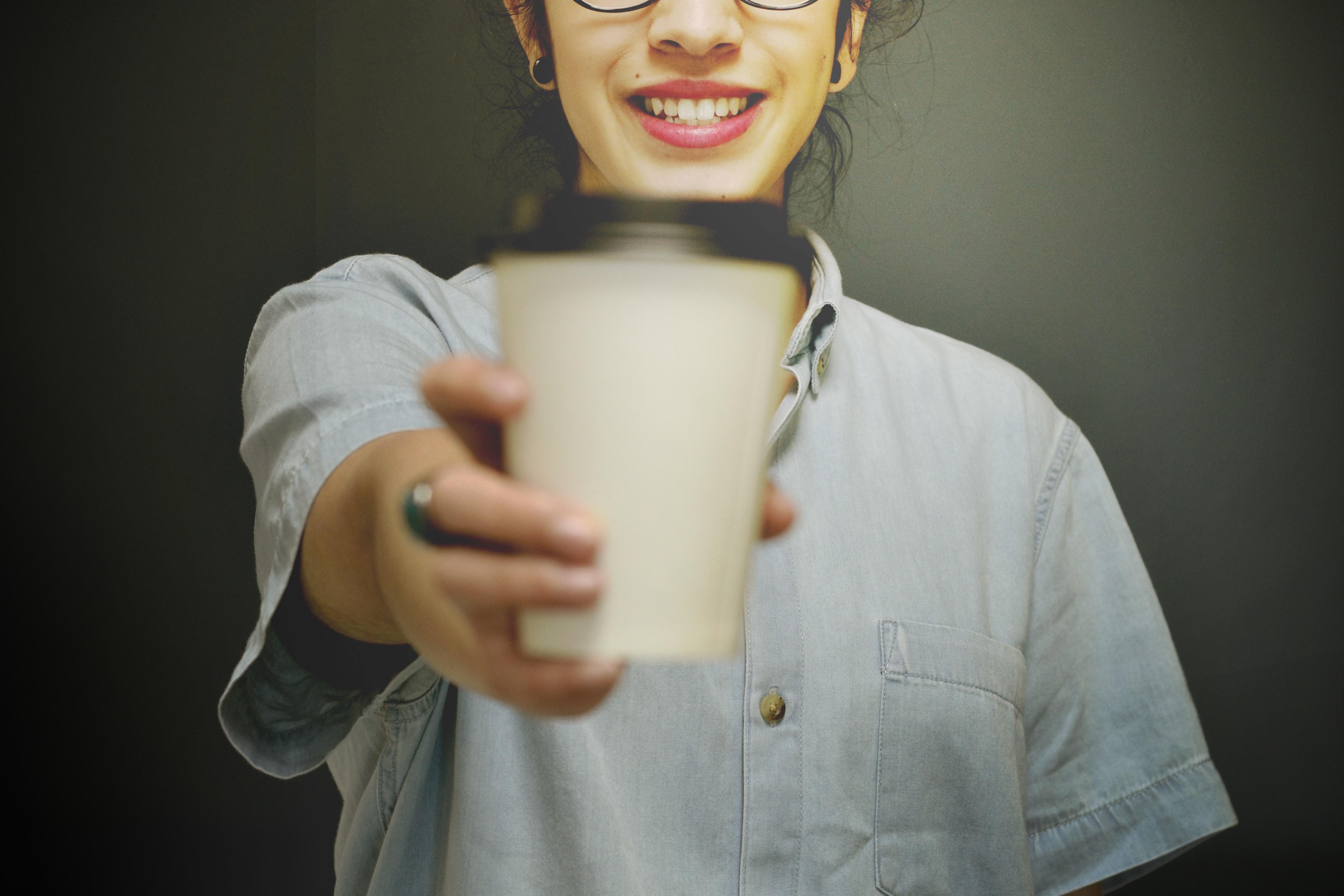 Do you ever notice coworkers or colleagues getting perks beyond the standard benefits package that comes with their job? If so, you've probably wondered how they managed to negotiate these workplace bonuses. Whether it's getting compensated for incidentals like cell phones and travel, or opportunities for work-life balance through flexible schedules and part-time work from home, these seemingly small perks can add up to be as financially significant as a higher salary. So how do you start a conversation about perks for yourself?
If you're on the outside of workplace benefits looking in, it can seem like an intimidating request to make. Will your boss think you're being too pushy? Are the perks you're seeing other people get simply part of a better job description or some kind of special treatment that doesn't pertain to you? In order to get a better handle on how you can ask for perks at your job, I reached out to a group of business professionals to hear what they had to say.
When Is it Okay to Ask for Perks at Your Job?
Although they aren't always etched in stone or explicitly spelled out by employers, perks really are a thing. According to Ally Compeau, Founder and CEO at online sign manufacturer Woof Signs, offering negotiable perks above and beyond salary and benefits is critical for recruiting and retaining top talent at companies. "Hiring is increasingly challenging and competitive," says Compeau. "If a company wants you, you definitely have some leverage to discuss non-salary benefits and perks."
Article continues below advertisement
Compeau says that in her hiring experience some of the most common perks asked for by employees include stock options, company paid expenses (things like cell phones, cars, and gym memberships), additional or extended vacation time and pay, flexible work hours, and the ability to do part-time work from home. So when exactly is the right time to ask about these things?
Compeau says that the most natural time to bring up perks is during a negotiating opportunity when you've received a job offer and are hammering out your salary and compensation package, or following a promotion. "At these points you know the company wants you or wants to keep you," says Compeau, "so you have the leverage to begin the discussion." But—outside of these obvious moments—there are still good and appropriate times to plan your ask. If you've recently gotten an excellent performance review, been praised by your boss for successfully finishing a complicated project or closing a big deal, or you've agreed to take on an additional role or responsibilities, these are all logical entry points to a conversation about perks.
Article continues below advertisement
Compeau stresses that the key to knowing when to start this conversation is being able to ensure that you're in good standing with your employer. "You always want to ask for perks from a position of power," Compeau says. "If the company is viewing you in a positive way and you're making a strong contribution, it's absolutely okay to ask questions about benefits and perks." That being said, Compeau says it's important to stay tactful and be moderate in the frequency of your asks. "You don't want to be asking all the time," says Compeau. "It's critical to make sure you're strategic about when you're bringing up non-salary benefits and that you're not adding something new each week. You don't want to seem greedy or that you're just pushing to get as much as you possibly can."
What's the Best Way to Ask For Job Perks?
Once the time is right and you are sure of your good standing, what's the best way to frame the question? Whether you're asking a potential employer or your current boss, Deborah Sweeney, CEO at document filing service MyCorporation, says that being upfront about your request, keeping it reasonable, and remaining flexible are all crucial ingredients in securing non-salary benefits.
Article continues below advertisement
If you're inquiring about employee perks as a new hire, Sweeney says there's nothing wrong with being direct and specifically asking about the benefits and perks your potential employer is able to offer. "It's wise to clarify and ask questions at the outset so you'll have a good understanding of the position or role you're entering into and what employee perks are appropriate to negotiate for." Sweeney says. At the same time, Sweeney adds that by asking clarifying questions you'll start to recognize what perks might be a reach for your job description, and you can avoid asking for those. Sweeney says that—generally speaking—asking for perks like a company phone or specific travel expenses are a good idea to discuss and secure early on, while perks like part-time work from home, a flexible schedule, or a gas card might be a turn off for a potential employer in the beginning. "Prove yourself first through hard work before making these bigger asks," Sweeney says, "and then continue to evolve your requests over time as you establish yourself at the company."
But what if you're looking into perks at a company you've already been with for some time? Sweeney says that if you've been a contributor to the company in clear ways—you've added to the bottom line, company retention, marketing growth, or expenditure reductions—you can feel confident about speaking up and making perk requests. "Be genuine, have a reasoned approach, and don't make it super formal," Sweeney says. "Just inquire and present your request, and follow up with a brief confirmation email," Sweeney advises that after you submit your request it's good practice to be patient and give your boss time to consider what you've asked for. When you get your answer, do your best to be understanding and accept alternative arrangements if your request isn't granted in full.
Article continues below advertisement
Ask for Perks that Will Benefit the Whole Company
Part of the hesitation and nervousness around asking for perks comes from the fact that it can feel like you're trying to get away with something."Perks" suggests we're asking for things we don't really need—but want anyway. Jennifer Folsom, Chief of Corporate Development at data analytics firm Summit Consulting, says that the way around this feeling is to craft your asks with both you and your employer in mind. "It's hard to say 'no' to a well thought out plan," Folsom says. "Do you want to leave at 3:30 PM every day to beat rush hour and meet the school bus? Okay, how is your work being redistributed? What is your impact on your colleagues? How will you finish your work? Will you do it after your kids' bedtime? How does this benefit the company? Remember, you always need to show how your ask actually benefits the organization, not just you."
Article continues below advertisement
Jean Paldan, Founder and CEO of web design and marketing firm Rare Form New Media, reiterates that from a hiring manager's perspective, reasonable requests for benefits and perks aren't seen as individual employees trying to put one over on the company, but rather a reciprocal way of retaining employees and providing value for all. "If my employees ask for something that keeps them happy and more productive, I'm all for it," Paldan says. "If you've shown you're an asset to the company or you've received a job offer and you have a proven track record, then ask for the perks. If you aren't demanding and you ask for things that are reasonable your company should see the value in investing in you. It's simply beneficial to everyone involved."
The bottom line? Any reasonable non-salary benefits that make you happier at your job, more productive in your work, and increase your ability to maintain a healthy work-life balance can be a win-win for you and your employer. If you're able to genuinely make this case and you don't get carried away with your frequency of asks, pitching and negotiating for perks is both appropriate and achievable. So next time you get a great performance review or snag employee of the month, grab your wish list of perks, go over what makes sense to ask for and start the conversation with confidence. You deserve it!