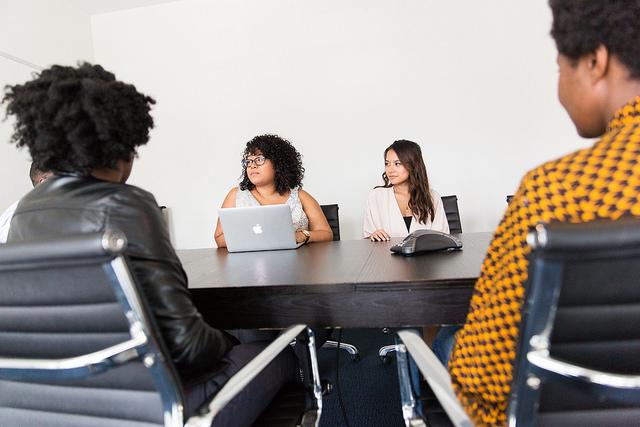 How To Help Your Staff Adjust To Change In The Workplace
By Her Agenda

Dec. 10 2015, Published 2:30 a.m. ET
For most people, change is a hard thing to face. This is especially true when it comes to the workplace, since it is often overwhelming to adjust processes and modify the way staff members are doing their jobs. There are better ways to sell change to your employees that will make it easier to make these changes.
Emphasize the Need:
When staff members understand the need for change, it makes more sense to them as to why they need to modify their actions while at work. As technology advances and business needs change over time, it is crucial to adapt to these modifications in order to stay relevant. You can also help staff prepare for the unexpected as the team faces these changes together. It is impossible to predict what is coming in the future, so encouraging employees to be adaptable and flexible is a great way to prepare them for change. You can use an agency like Ruota Consulting for implementing policy changes.
Article continues below advertisement
Recognize and Understand Concerns:
As a leader, you should always focus on the positive impact of the changes you plan to implement. However, don't let your positive outlook take away from the genuine fears and concerns that your staff will inevitably experience as the changes occur. Some of the common fears that come along with changes include feeling alone in facing the new processes, that you will have to give something up, and/or having to go outside the comfort zone. Address and recognize these concerns and help staff feel comforted in ways you plan to assist to minimize the fear by working together.
Reward Participation:
Most companies will have a handful of employees who continue to resist the change. Instead of singling these individuals out negatively, consider using positive reinforcement that will encourage and reward those who are willingly making changes in their work performances. You can also assign team members in specific departments to lead the changes and encourage their co-workers to positively implement these modifications in processes. It is helpful to reward the team leaders to help keep them motivated.
Article continues below advertisement
Assess Learning Styles:
Everyone learns a bit differently, so it is always useful to understand the way your employees can best learn and understand new processes. Consider offering multiple trainings that will cover each of the top learning methods, which will help ensure that every staff member receives the information in a way that is helpful and will make sense. You can learn more about learning styles and methods for teaching through personality testing and differences between the generations.
Delegation:
Delegating responsibility is helpful in giving employees the power to complete their work. When they feel like they are responsible for specific tasks or training other staff members, they often will own the task and achieve success.
While adopting and implementing new policies in your workplace is never an easy process, it is a necessary part of running a successful business. As you create the strategy for making the modifications, consider these tips to allow your employees to adapt to the changes and continue moving forward with the vision of the company.