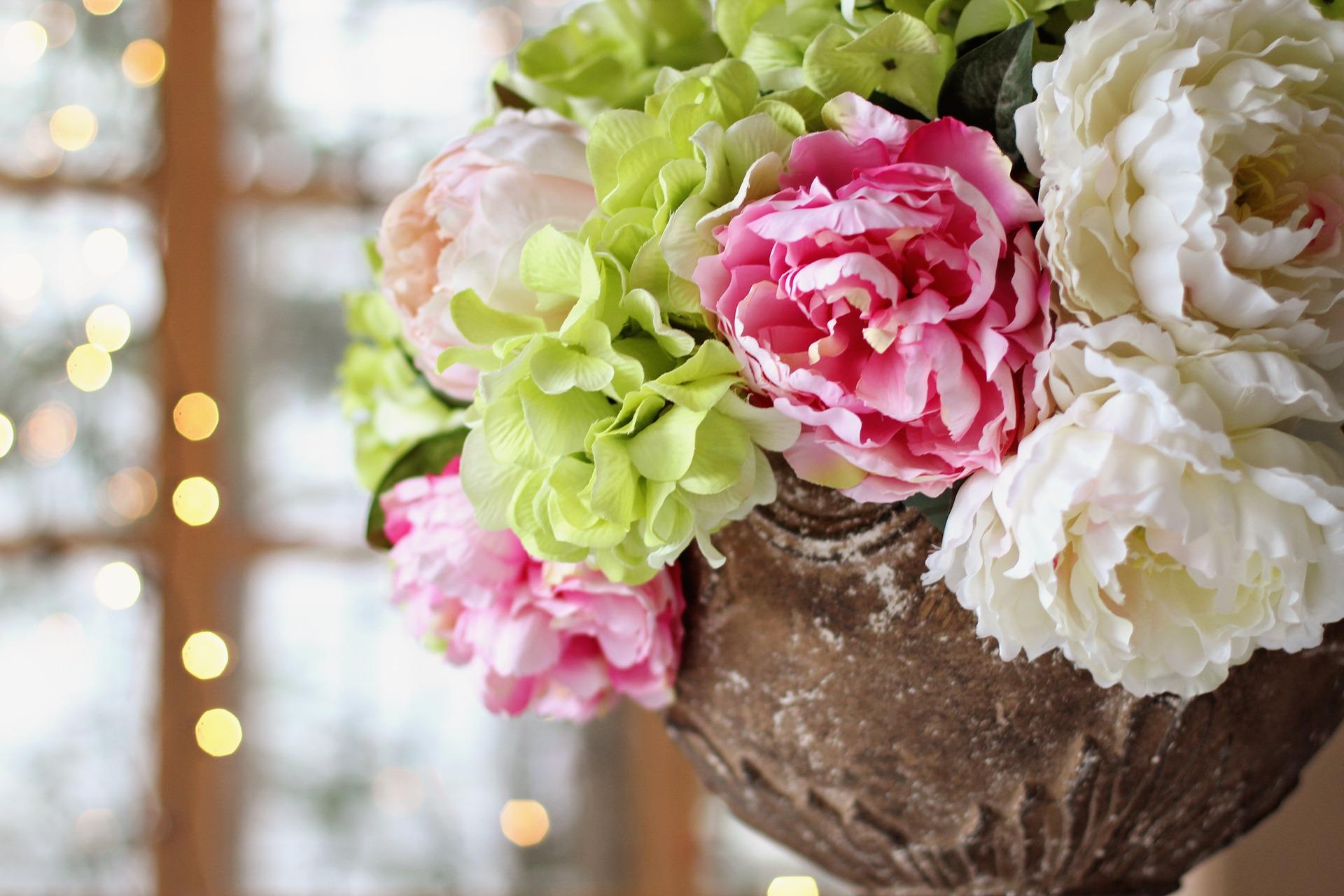 How To Honor Those Who Died During COVID-19
By
Chelsea Hamlet
Jul. 22 2020, Published 4:58 a.m. ET
COVID-19 has killed more than 233,000 globally and 63,000 in the United States, according to CNN. Death has been a significant conversation during the pandemic, but how are people honoring the dead and social distancing? Thankfully, there are a variety of options for grieving hearts.
Make Arrangements With A Funeral Home
Despite the pandemic, there are still ways to host homegoing services at funeral homes. Dominique Johnson Lindsay, Her Agenda's Digital Community Manager, had an aunt who recently passed away.
Dominique's mom was the only one able to be at the funeral home. But she Facetimed Dominique and other family members to say their goodbyes. While it was not the homegoing she wanted, Dominique developed a new perspective on honoring the dead.
"Don't let worry and things you cannot change take you away from embracing the chance to honor your loved one. Initially, I was sad because we couldn't gather and honor her. But instead, we focused on the things we could do to honor her," she explained.
"Remember, no one will forget the amazing people around us just because they weren't able to [physically]attend the funeral."
Don't let worry and things you cannot change take you away from embracing the chance to honor your loved one.
Funeral homes are also offering cremation services. Dutch Nie, a funeral director for Nie Family Funeral Homes in Ann Arbor, Michigan tells CNN, that he and "his colleagues leave flowers, a lit candle, and a loved one's remains in the funeral home's vestibule. They keep the building's doors locked, and families call from the parking lot, giving the signal that they are ready to pick up the urn."
Article continues below advertisement
Host A Virtual Funeral
Alicia de Artola, a 30-year-old writer, and podcaster hosted a virtual funeral for her family via Zoom and Facebook live. According to CNN, her family "laid out a hope chest — adorned with roses — in the center of their living room, symbolizing a casket" and had a modified Roman Catholic service to honor her deceased grandmother.
Virtual funerals have become so popular that eCondolence and Shiva.com launched Viewneral™ as a way of honoring the dead during this time. According to eCondolence.com, Viewneral™ services include "a link to the [service] and direct access to send mourners memorial gifts, sympathy baskets, and other items based on religion and culture."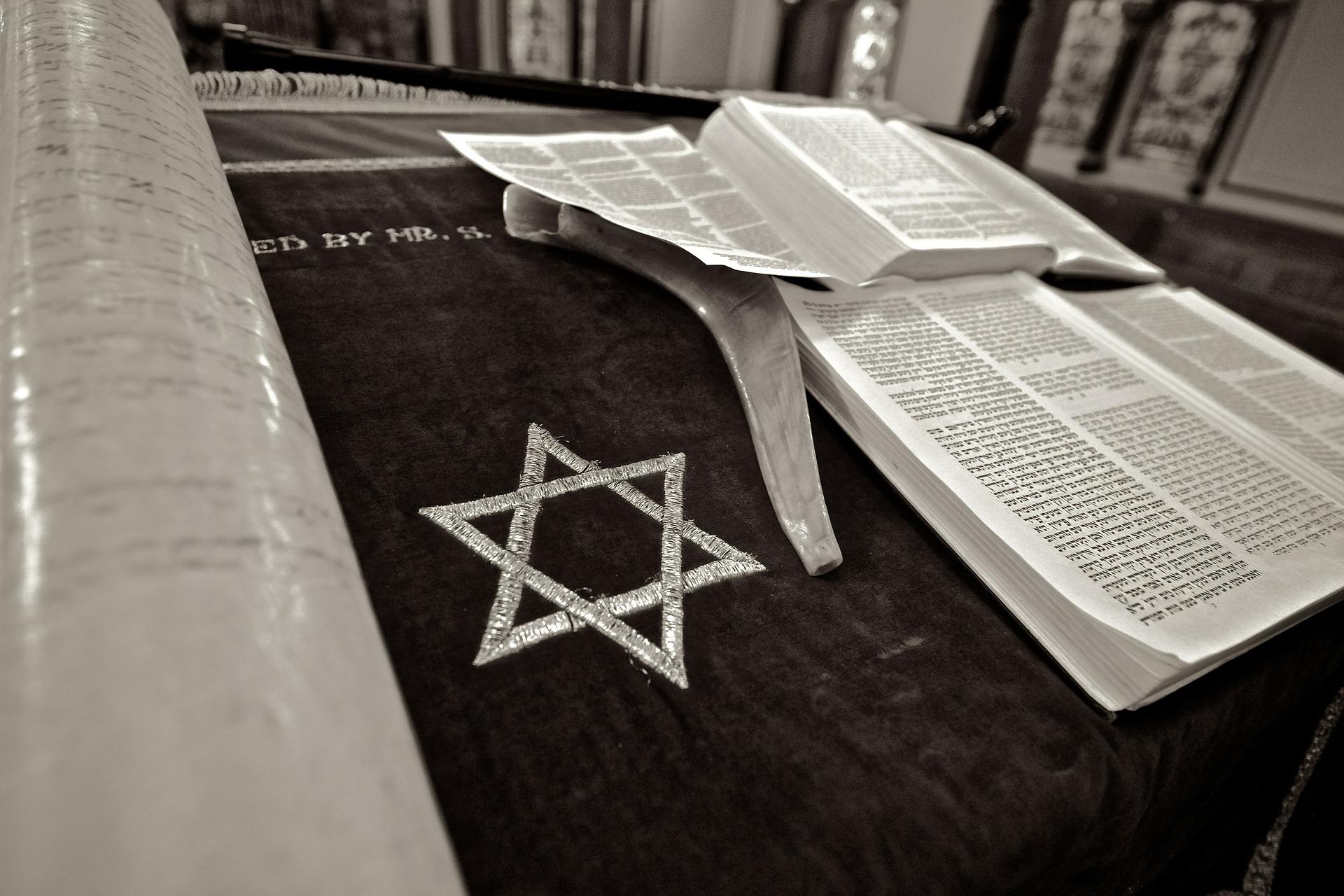 Article continues below advertisement
Modify Cultural Traditions 
Jewish and Islamic communities are having difficulties burying deceased loved ones because their traditions rely on in-person rituals. However, many have found ways to keep their traditions alive while adhering to social distancing protocols.
Rabbi David-Seth Kirshner of Temple Emanu-El in New Jersey modified funerals for COVID-19. Kirshner told NBC that "[funerals] are graveside and… small. A smartphone is mounted onto a tripod and most mourners attend via Zoom. Instead of [traditionally using] a shovel to pour earth onto the coffin, each person there in person brings a disposable cup."
For Muslims, traditionally the body of a deceased person is usually washed and shrouded. Now, a process known as tayammum is being embraced, according to Al Jazeera.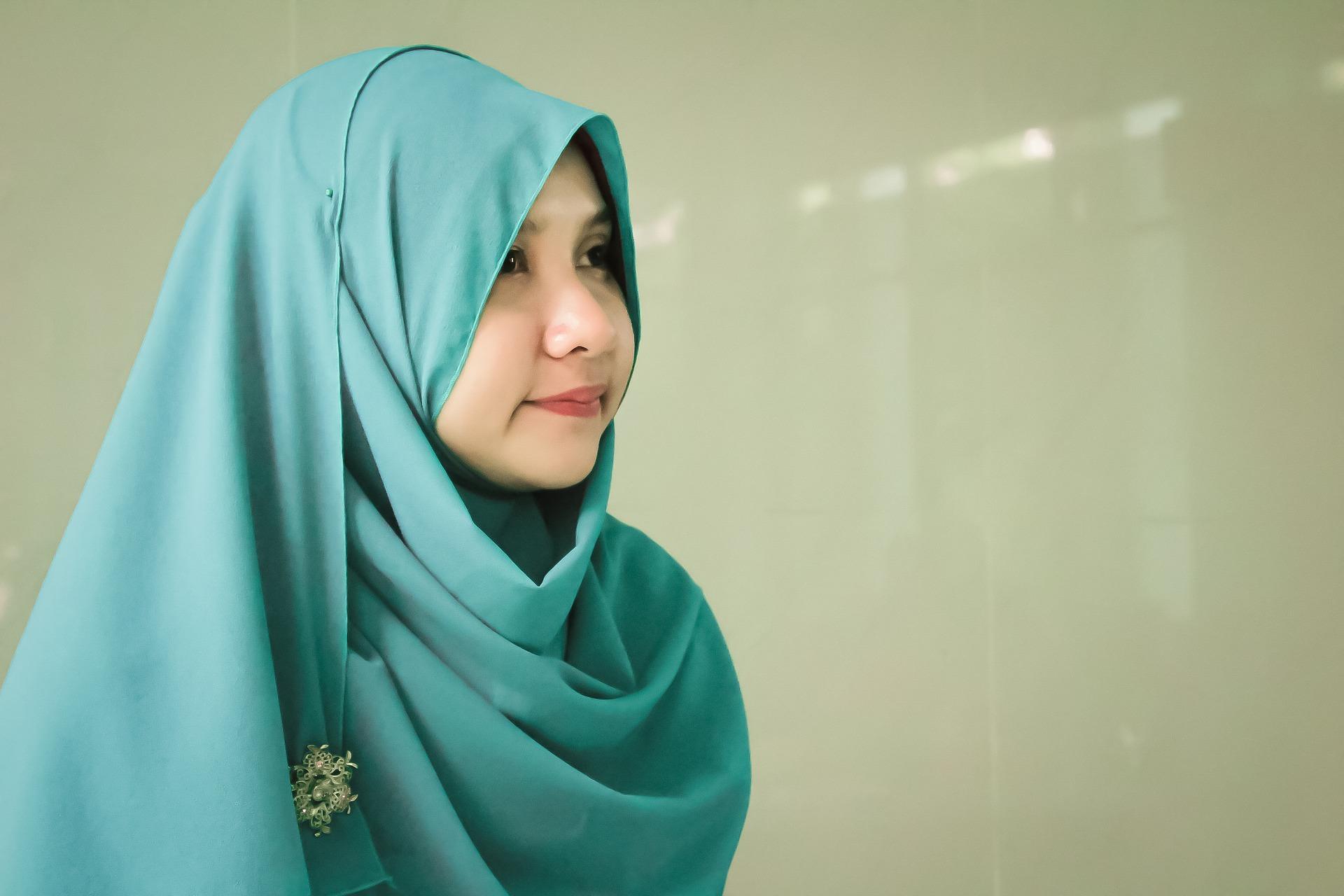 Article continues below advertisement
With tayammum, "an individual will essentially tap their hands-on clean dirt or earth and positions their hands then on different parts of the deceased's body as a purification process in lieu of the washing… Some families are live-streaming funerals, as well."
Amy Torok, co-host of the Missing Witches podcast and technopagan, recommends a variety of options to honoring the dead for those who are more spiritual than religious.
"When faced with death, it can be useful to have instructions to follow [like] lighting a white candle, a red candle [or] a black candle. It's calming and grounding to have some ritual," Amy explained.
"[Another] one of my favorite ways to honor a loved one who has passed is to find someone who didn't know them, speak [their] name with joy and spread their story. I'm also a big fan of making donations to the loved one's preferred charity in their name."
Article continues below advertisement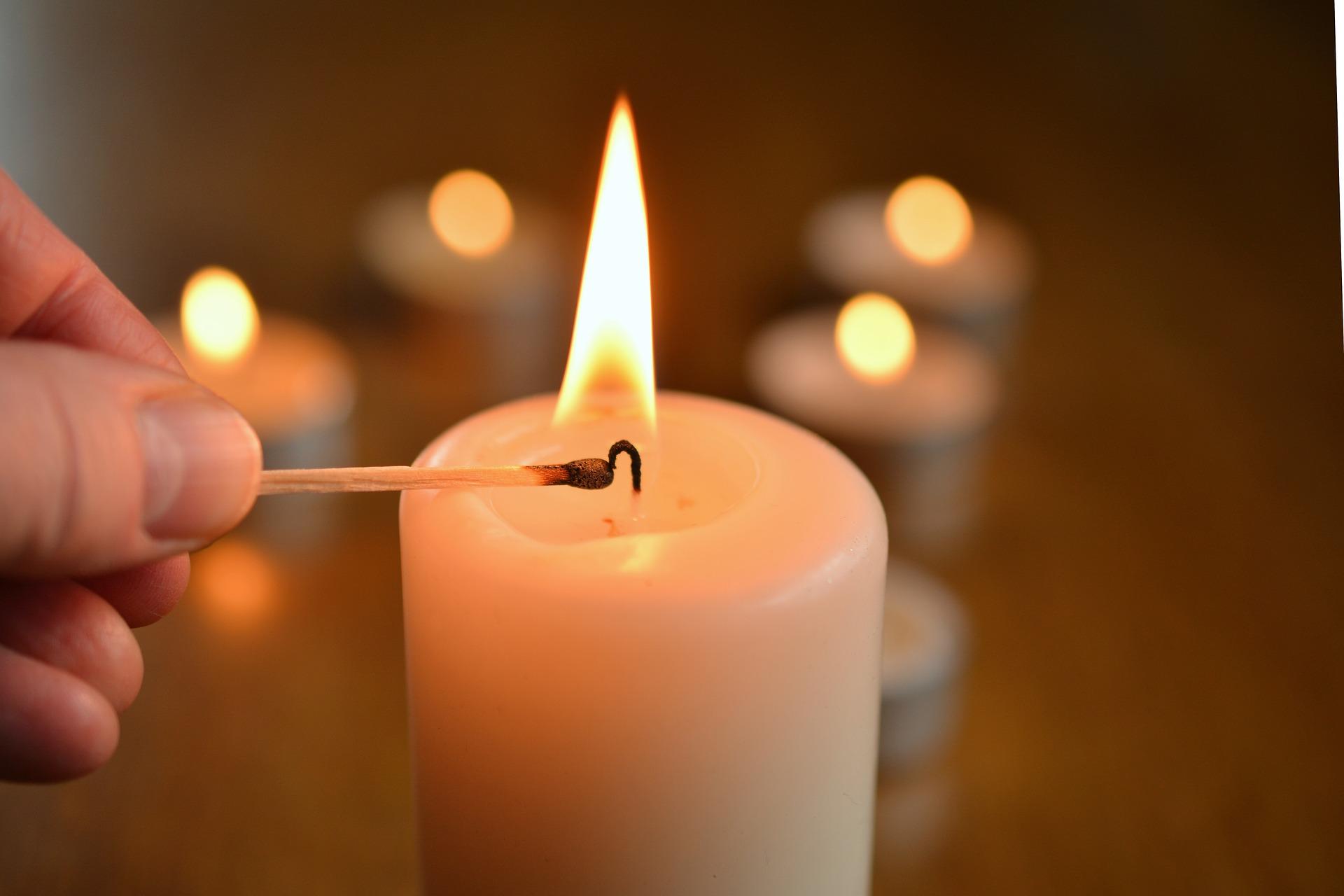 Get Creative 
Although people cannot be together for funerals physically, there are ways for loved ones to have a physical memento of their dearly departed.
Denayja Reese, the founder of GWTL Productions, created the "In Their Honor Project" to provide creative services for people grieving the loss of loved ones due to COVID-19. These services include a digital memory book, a memorial mixtape and a memorial video.
Article continues below advertisement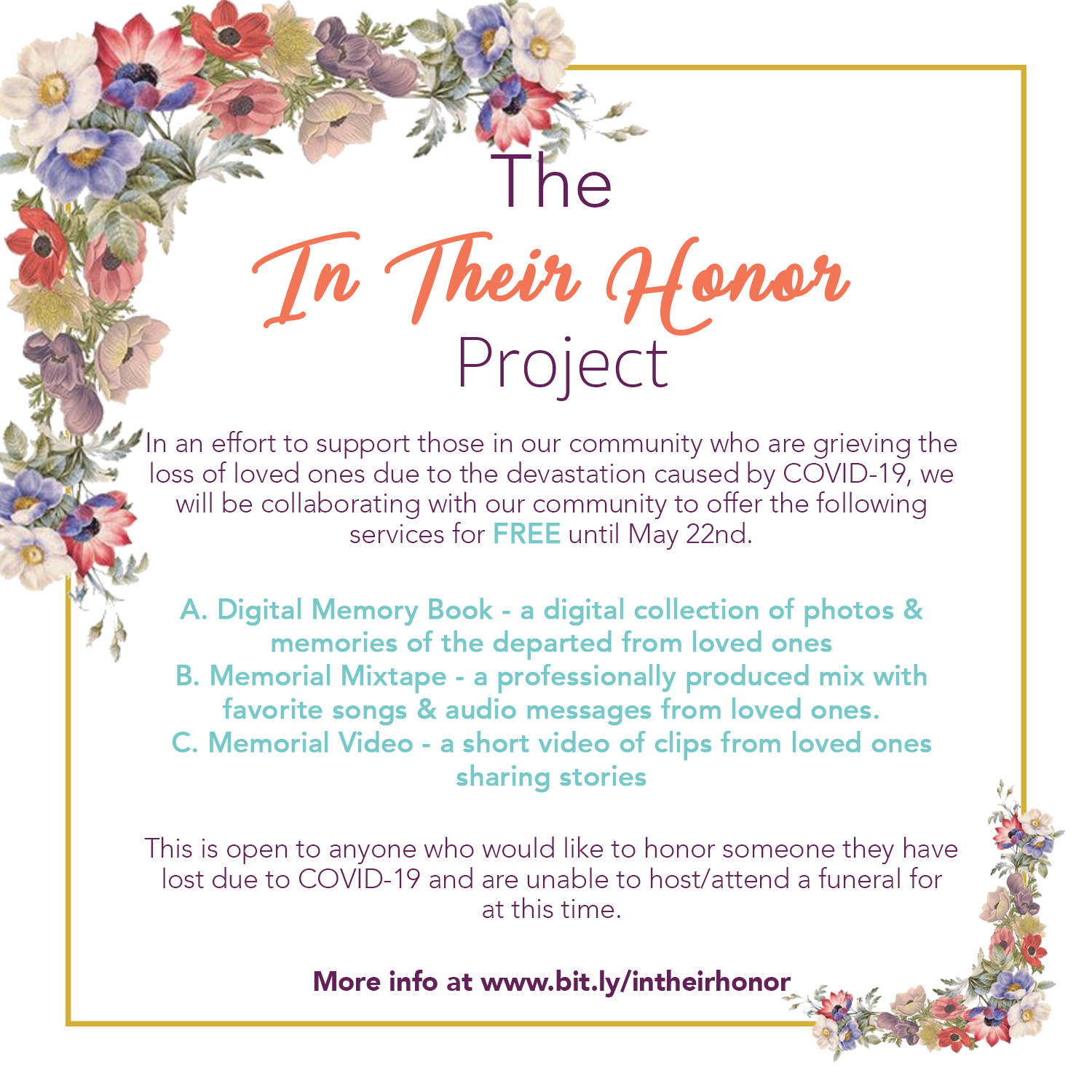 "I hope that what we create gives comfort to people and a way to celebrate the lives of their lost loved ones, not just now but forever," said Denayja.
"My aunt made a photo CD of my mom [when she passed] and it's now the only collection of photos I have of her. So, you never know how what [you're] creating now could provide comfort much later in the future."
Article continues below advertisement
Grieve Authentically
Angela C. Aberto, a death doula from Portland, Oregon, encourages people to trust their unique grieving process during this time.
"Grief is not something with an end. It is something we carry with us. Some days our grief is debilitating. Other days it follows us quietly," Angela said.
"[So], let yourself grieve and do not judge what it looks like… Let your heart lead the way on how to grieve and honor your loved one. Think of a way to create a ritual that feels RIGHT for you in honor of them."
Grief is not something with an end. It is something we carry with us.
There is no right way or wrong way to say goodbye to those who have passed, especially during a pandemic. What matters is that we choose to continue honoring the dead regardless of the circumstances.
[This article was originally published on May 6, 2020.]