How To Let Go Of Expectations And Truly Follow Your Dream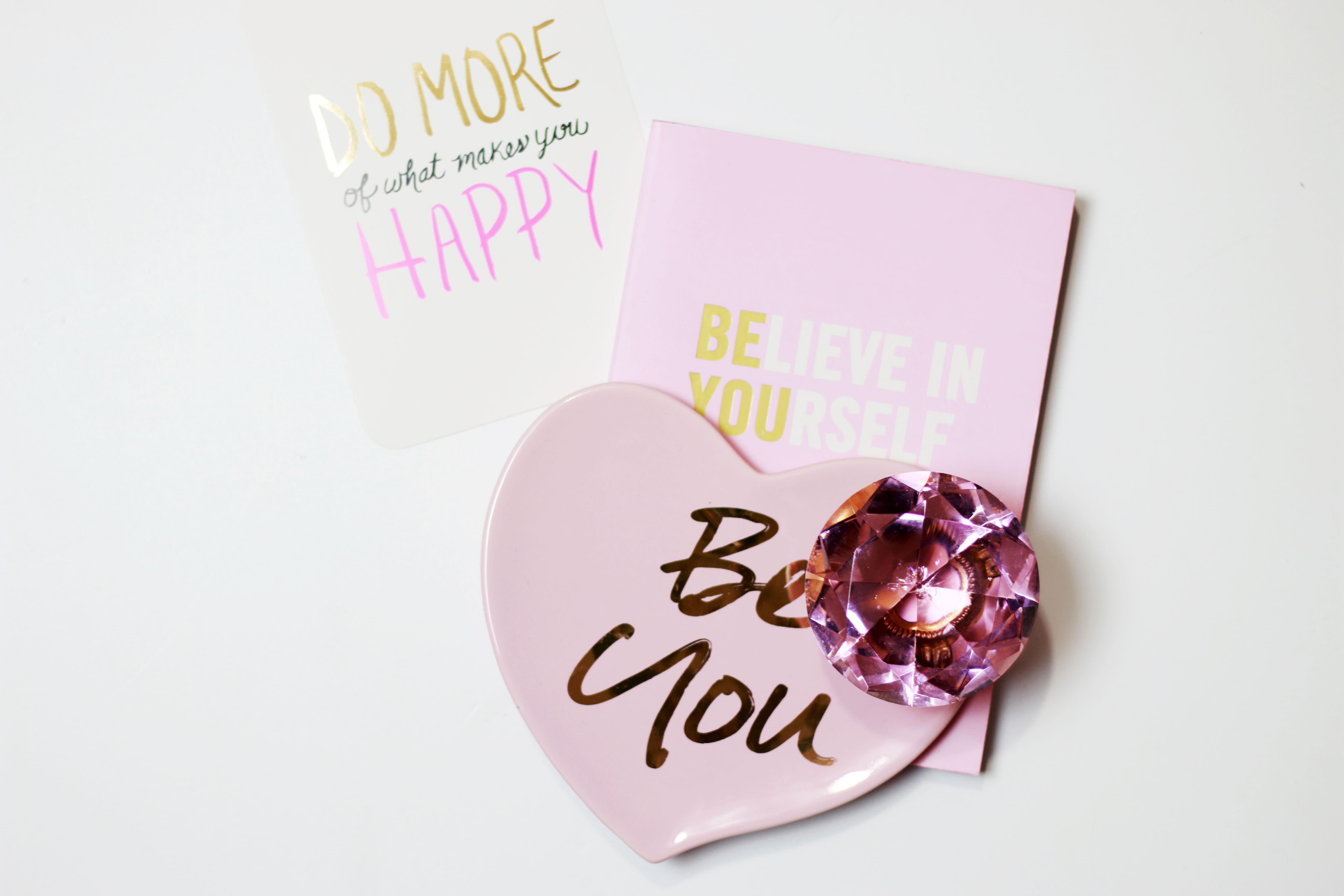 Life comes with plenty of expectations. They can come from our parents, our friends, and society in general. Not only do expectations come from outside of us, but often times the most powerful expectations are the ones we place on ourselves for our own lives.
Several weeks ago I was sitting in church, and one particular part of the sermon truly stuck with me for a long time after I left church that Sunday. The message was that we should learn to replace expectations for people in our lives with gratitude.
If we constantly feel let down by certain people in our lives, then maybe it's time to step back and first have gratitude for having that person around. It is such a game changer when you are able to take those expectations away, and just accept the relationship for what it is. This doesn't mean you should let people mistreat you or that you can't have standards for relationships or friendships. It means being able to replace expectations with gratitude through acceptance.
Sometimes even the great people in our lives can let us down, and when things get tough, it's easy to start blaming the other person. Sometimes when this happens, we are faulting them for things that were never actually communicated, and we are consequently blaming them for not meeting our own expectations. And that's just not fair.
Fast-forward a few weeks to when I was lucky enough to be a part of the Mavenly + Co. Masterclass workshop at the Riverbend Creative Collective in New Orleans. That weekend I spent a good bit of time with other women new to their careers (just like me) and a topic that came up a lot was the myth of the dream job.
Article continues below advertisement
During college, I think a lot of women fall under this expectation of graduating, following their passion, and as soon as they graduate they will land the "dream job" and live happily ever after. As fun as it can be to live in that starry-eyed world in college, I can't help but feel that this mindset can be detrimental to success and finding real happiness. I was again reminded of the crucial role expectations have played in my life decisions—not just in my relationships, but in my career as well.
I learned when we let expectations control our lives and decisions, we let those expectations rob us of joy.
After I finished college, I was so hard on myself for not pursing the "dream" opportunity right away. I took a job in my field because it was the most practical option. After struggling with my decision and hitting a very low place emotionally, I realized that I let my expectations for myself lower my confidence, leading me to feel sad and depressed, instead of hopeful for the future. Now I can see that this was such a hard time for me because I lost faith in myself. I put so much pressure on myself to believe that I wasn't making the right decisions because I wasn't "chasing my dreams" the second I walked off the stage at graduation.
Article continues below advertisement
I have learned that it is okay to give yourself time. Opportunities will always be out there, so what's the rush? If it's going to take me five years to realize that what I'm pursuing is truly of value, then that is the time I will take if I have to. I wouldn't marry someone unless I really knew they were right for me, so why would I rush to jump into a career that would not be good for me?
It has been over a year since I left college and entered the "real world," and I've finally begun to understand that finding purposeful work you love takes time and effort. There actually may not be one dream job out there for me, but I think there are a lot of jobs out there that I could ultimately find fulfillment and meaning in.
If I could tell my frazzled, exhausted college senior self one thing, it would be not to put so much pressure on yourself about landing the dream job right after graduation. All you need is to find that one opportunity that interests you and can serve as a stepping stone.
Yes, what you need is a stepping stone.
Not the one job, the one opportunity, or the first step on the corporate ladder. Pursue something you are interested in, that you value, that you want to learn more about and you will be one step closer to doing what you love every day.