How To Look And Feel Good In Summer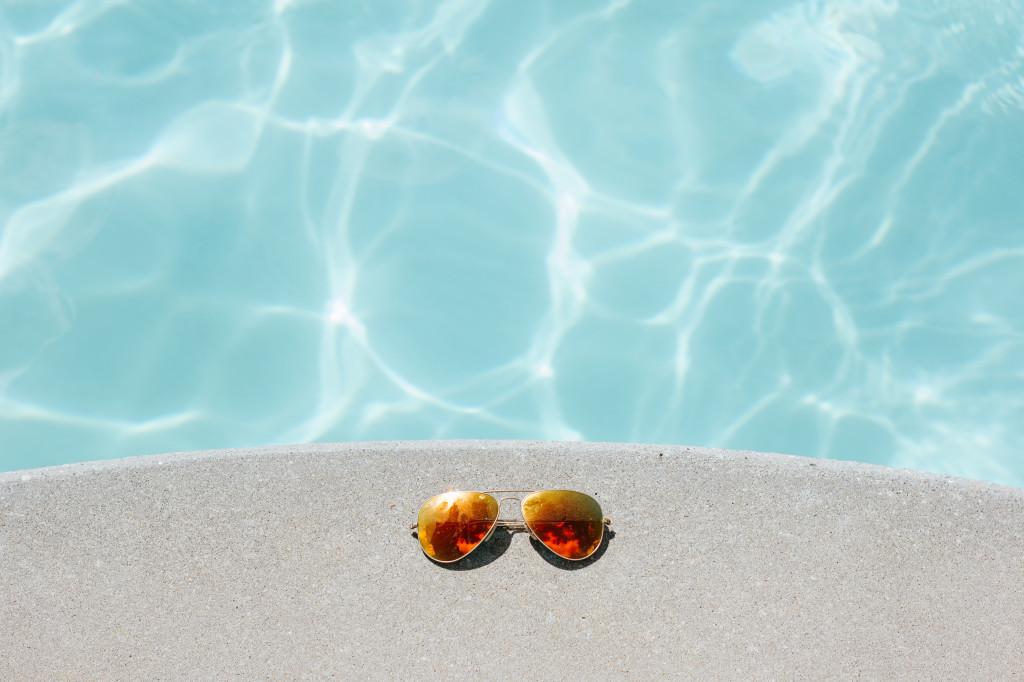 Ahhh, summer. Seriously—is there anything better? From the endless beach days to the long and lazy summer evenings, this is the season that most people wish would never end.
With less layers of clothing and more socializing, it's also a time that many of us evaluate whether we are looking and feeling our best. It's never a bad thing to reflect on how we're doing and figuring out ways to hone our agenda so that we are reaching our best potential. And let's face it—there's nothing quite like that feeling of stepping out of the house feeling like you're ready to take on the world. Wondering how to look and feel your best in summer? Read on for some practical tips, and don't forget the sunscreen!
First and foremost, it's a good time to evaluate your diet. Summer is a good time to evaluate whether we are getting the right amount of fruits, vegetables, and lean protein in our diets. Plus, heavy food in our bellies when the temperatures outside are sky high is just never fun. The conundrum is we have all the more time to be tempted with bad food over the summer when we hit things like barbecues and county fairs. Skip the fried foods and opt for things like corn on the cob or on the grill, watermelon, and grilled chicken kabobs. Splurges are fine but make sure the majority of your diet is healthy, as you don't want to feel weighed down as you're hitting the beach. A large beach towel can add some confidence to your routine, too. Use it to create a picnic filled with healthy bites!
Summer is also a great time to declutter. Yeah, there's much ado about spring-cleaning—which is fantastic in its own right—but summer is also a great time to downsize and make your life less complicated. Go through your kids' drawers and get rid of things that no longer fit. Clean out your closets and take the excess to Goodwill. Sell things on Craigslist. There's something about summer that makes us want to feel lighter, physically and metaphorically, so don't fight it. Our brains tend to work better when there is less clutter around, so watch your productivity soar!
Article continues below advertisement
Dress for the temperatures! It sounds silly but, for most of us, we only get a few months of weather that is this nice, so take advantage of it. Wear shorts. Wear summery dresses. Wear flip-flops 24/7. Don't worry—your trusty yoga pants will be there for you come fall. Enjoy those sultry temperatures while you can. The best part about dressing for summer is that these clothes are so easy to pack for those weekend jaunts. Tank tops, shorts, and crinkly dresses make up the ultimate no-fuss travel wardrobe.
Now that you have your stylish yet easy summer wardrobe ready to go, it's time to hit the road. If you have kids, a summer trip is a must, as school obligations and sporting events likely keep you from doing much of it during the year. Rent that RV you've been dying to rent and hit the Grand Canyon. Visit the charming seaside towns of New England, as you definitely won't enjoy the temperatures there during the winter. Rent a beach house on your favorite lake. If you're low on funds, there are plenty of ways to travel on a budget, and camping is always a hit with the whole family. Go for a hike or a run on the beach—yes, we know it's vacation but, trust us, you'll feel better about yourself if you keep up with physical activity even while traveling.
Article continues below advertisement
Follow these tips on how to look and feel good during the summer and you'll be able to make the most out of this spectacular season. Now go forth and summer in style!
[Editor's note: This is partnership post.]