How To Look Your Best For Less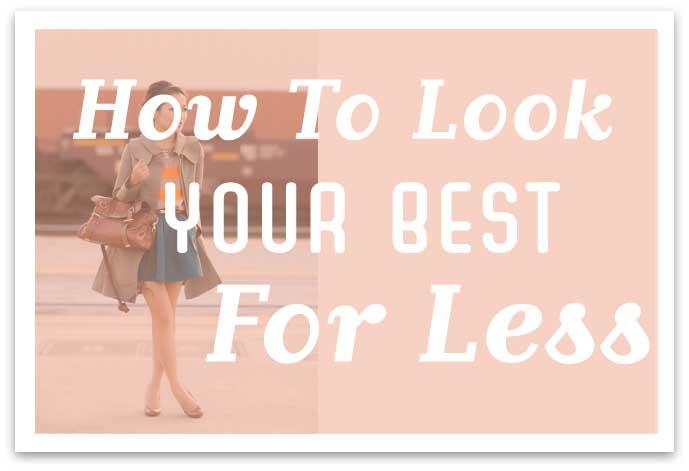 With the plummeting economy, who wants to max out their credit card on expensive clothes? Sure, we all drool over the latest Celine bag, but there are much better (and less expensive) ways to look and feel fabulous. First, I spoke with Andrea Pomerantz Lustig, author of How To Look Expensive and contributing editor to Glamour Magazine, for her five easy tips on how to achieve lux without a fuss.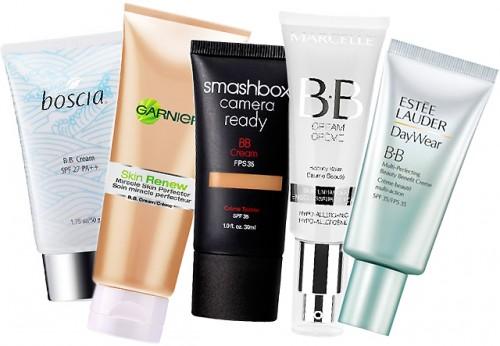 You don't need a lot of makeup. You just need the right makeup!
"I'd suggest a bb cream because it provides skincare/foundation and sometimes even sunscreen in one product, major bang for your buck," says Lustig. "Pair it with a pink cream blush laced with gold that can double as a highlighter. For your eyes, you can get away with two drugstore eyeshadow kits—one in bronzy browns, the other charcoal/silver. Rimmel makes great kits. Mascara can work as an eyeliner, too—just dip a lining brush into it. And I love the new tinted balm jumbo lip pencils for lip—they too can double up as a cheek color and make really great colors more wearable and mistake-proof. All of these will give you a gorgeous, modern-classic makeup look that won't break the bank."
Article continues below advertisement
Great skin is also key to an upscale all over look.
"You want a gorgeous, poreless glow so make sure you read reviews of the best anti-aging face serums. I love peel products from the drugstore, especially ROC's Daily Resurfacing Discs. They're like getting the high-end peels celebs spend a fortune of time and money on at the dermatologist for less than $15."
Article continues below advertisement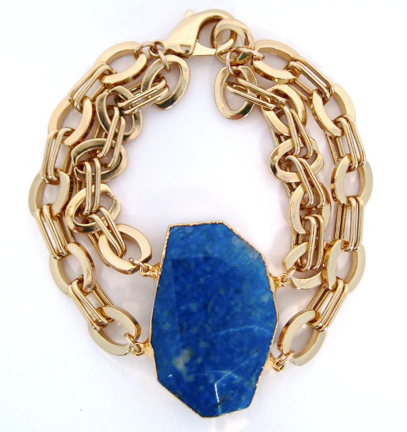 Buy interesting 'statement' jewelry.
"They serve as conversation pieces while dressing up even the most basic outfits. I like to look for cool hanging stone necklaces. You can sometimes find these pieces from street vendors in major cities. Stores like Anthropologie, H&M, Joe Fresh also have great statement jewelry that's really affordable and give you big bucks high-fashion look on a budget."
Article continues below advertisement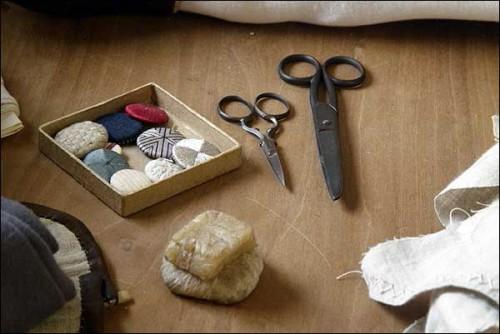 Find an affordable tailor, even the one at the dry cleaner.
"He can nip and tuck inexpensive clothing, take up a sleeve to a chicer length (I like ¾ sleeve, looks very Breakfast at Tiffany's), taper or shorten a skirt, carve out your waistline, to make clothing look like it was made for you body—call it budget haute couture!"
Article continues below advertisement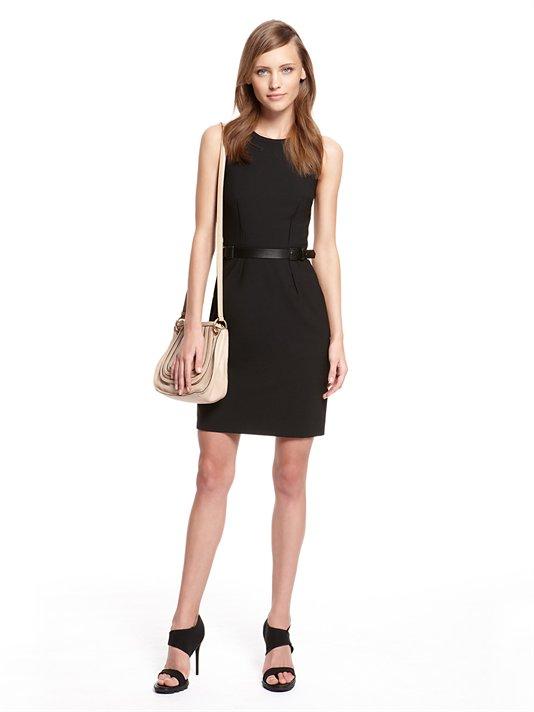 Invest in at least one sleeveless sheath dress.
"I like to call them 'Power Dresses' because they empower you and make you feel chic and confidence the minute you zip up the zipper. Pair with a shrunken cardigan for a fresh take on a Power Suit or with fun costume jewelry for an evening event."
And before you drop a mortgage note on a pair of pumps, check out these bonus tips from me on how to look your best with less.
6. Shop at discount stores such as TJMaxx, Lohemann's, and Marshall's that sell designer merchandise.
Article continues below advertisement
Seriously, I've seen Fendi baguettes in TJMaxx. If you're in New York, the stores in Manhattan have special designer sections that feature Ellie Tahari, Marc Jacobs, Roberto Cavalli, Juicy Couture, Donna Karan – you name it. If these prices still don't quite fit your budget, ZARA and H&M offer fresh runway styles that won't leave your wallet dry.
7. Give yourself at home spa treatments
Doesn't everything seem right in the world when you have a fresh mani? Essie and O.P.I. are my go-to polish brands. Bold and sleek or prim and proper, these lines have colors that suit all styles. Neither brand is over $10. And since you won't use a whole bottle for the one manicure, you'll definitely get your money's worth. Not to mention they're formaldehyde and paraben free. For the supplies, Sally Hansen has everything you will need to complete your at home spa session. You can find all of her items at drug stores and beauty stores, like Ricky's and Sally's, for under $15.
Article continues below advertisement
Want to get a healthy skin but can't afford a $110 2 oz. tube of cream? Google how to make natural skin treatments and head to your nearest grocer. Since most treatments are made from food and/or household items, everything should ring up to under $10.
8. Sign up for store reward system to save money and rack up points for future purchases
At the beginning of your transaction, store associates usually ask if you would like to open a store credit card. Politely decline their offer and ask for a store rewards card instead. You pretty much get the same discount and offers without ruining your credit.
9. Sign up for sale alerts for your favorite designers on sites like ShopStyle
ShopStyle allows you to pick brands and get email alerts when those brands go on sale. Trust me, you'll be happy when you discover those Giuseppe's finally went down to 50% off.
10. Follow brands on Twitter and Facebook for promotional codes and coupons
I "like" way too many brands on Facebook but it comes in handy when I'm scrolling my timeline and see "SECRET SALE 50% OFF FOR TWO HOURS ONLY!!" (Ok, so it may not be that intense but that's how it plays out in my mind.)
11. Mix high-end and low pieces together
This one is a no-brainer but the key is to invest in classic, timeless high-end pieces. Save the uber trendy stuff for stores like Forever21 and H&M. At the end of the season you won't feel bad for spending $15 on that hologram headband.
Article continues below advertisement
12. Have a big event coming up? Sign up for Rent The Runway to rent a dress and/or jewelry
My high school economics teacher always said "Fake it 'til you make it!" and I couldn't agree more. Weddings, birthdays, and fancy dinners – these occasions usually result in you never wearing those outfits ever again. Rent The Runway allows you to rent designer dresses and accessories for a fraction of the price. They'll even send you two dress sizes if you're unsure. It's free to sign up and they consistently offer many discount and promotions. My only suggestion is to not rent anything Chanel because you may not want to return it.
13. Look on Pinterest for crafty DIY versions of your coveted item
A 5-year-old has more craft skills than me. But if you're a natural-born Martha Stewart, Pinterest is right up your alley. Users pin everything from beauty to apartment DIYs. Break out that glue gun and sewing kit, ladies.
And in the end the easiest (and free!) way to look your best is to always let your confidence shine through.