How To Make It In College Without A Meal Plan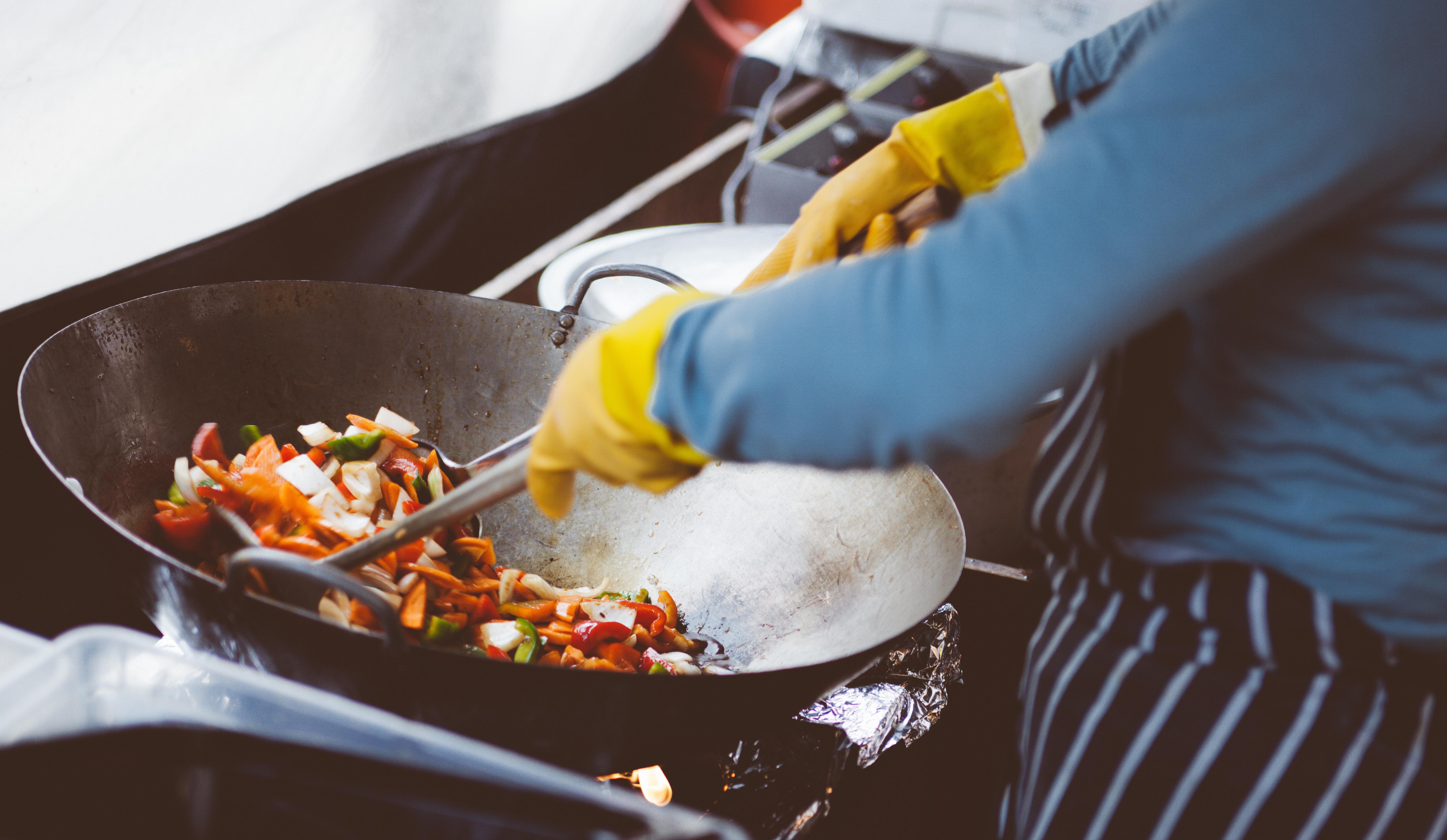 Fed up with your dining hall's wishy-washy hours, homogenous dining options, and outrageous prices, you've decided to go cold turkey and ditch the meal plan all together.
You have singlehandedly propelled yourself into the culinary world of "real adulthood." You are truly, as the Huggies jingle goes, "a big kid now." But now what?
There's a reason meal plans remain a popular option for college students in spite of their infamy: convenience. Meal plans don't require meal prep, coupon cutting, or any real time commitment- you just show up and it's there. Imperfect as the food itself may be, the dining hall is as reliable as a home-cooked meal.
So when you start living life without that culinary security blanket, everything you took for granted about your meal plan becomes painfully obvious after that first week.
Here are three foolproof ways to ensure you don't wind up eating sleep for dinner and make the most out of not having a meal plan.
When it comes to free food, a college campus is the Land of Milk and Honey- campus organizations ensure that there are endless opportunities to snag a complimentary meal.
"There is always free food to be found," said Alexandria Moore, a sophomore at the University of Memphis.
Student organizations aren't just opportunities to explore your passions or to meet new people. If you play your cards right, club events can be opportunities to save on cash and skip out on cooking. All it requires is a little strategy.
Instead of avoiding eye contact with the students passing out event flyers, accept them. These flyers can be a good source of information for events offering freebies. Sign up for as many club listservs as your gmail can bear and regularly skim them for events like ice cream socials and potlucks.
Do your research as there may already be resources available. For example, the Twitter account ‪@PhreePhood ‬provides free food updates for the UNC-Chapel Hill campus.
Don't Rack Up on Fast-Food Charges.
Article continues below advertisement
Cutting your meal plan can save you money, but only if you're careful about how you substitute it.
"Be willing and able to cook your own meals and not just eat out all the time," suggested first-year UNC-Chapel Hill student Jonae Benson.
Fast food restaurants provide the same low time commitment that meal plans do. However, if you're balling out on fast food for every meal, you might end up spending more without a meal plan than you did with it.
Don't believe me? Think of it this way- if you buy three Chick-Fil-A combos a day, seven days a week, you'll spend almost $2000 a semester.
Avoid mindlessly swiping for fast food purchases by planning ahead.
If you know you have a particularly busy day ahead of you and won't have time to run back to your dorm, pack yourself a meal.
Cooking doesn't have to be a huge time commitment- websites like Buzzfeed and the Food Network site offer plenty of quality, quick recipes. You can even cut down on the actual time spent cooking by meal prepping for the week's meals over the weekend.
Spend as little as possible.
Avoiding fast food isn't the end-all-be-all for cutting down on food spending. If you're not being strategic about your grocery shopping, you can easily get caught up..
"Be cheap," advised Precious Lyons, a sophomore at the University of Tennessee at Knoxville and an ardent coupon cutter.
Article continues below advertisement
Coupons should be your best friend. Pick up those sales magazines at the front of the store, check the back of receipts, and plug into any and all grocery email subscriptions. Coupons not only help you save money on the things you normally buy, but can expose you to new food items and mix up the meal monotony.
Another way to cut down on grocery costs is by being strategic about the meals you make. Instead of making smaller, more perishable meals, try to focus more on big dishes that can last you the entire week. Big dishes, like spaghetti or casserole, can help you save on groceries and on time spent cooking.
By using coupons and being strategic about the meals you make, you can make groceries less of an expense.
Canceling your meal plan doesn't have to be synonymous to a life of ramen noodles and overinflated grocery bills- if you take advantage of free food opportunities, avoid excessive fast food charges, and be stringent with your grocery shopping, you can maximize on your meals without needing a meal plan.