How To Negotiate A Higher Salary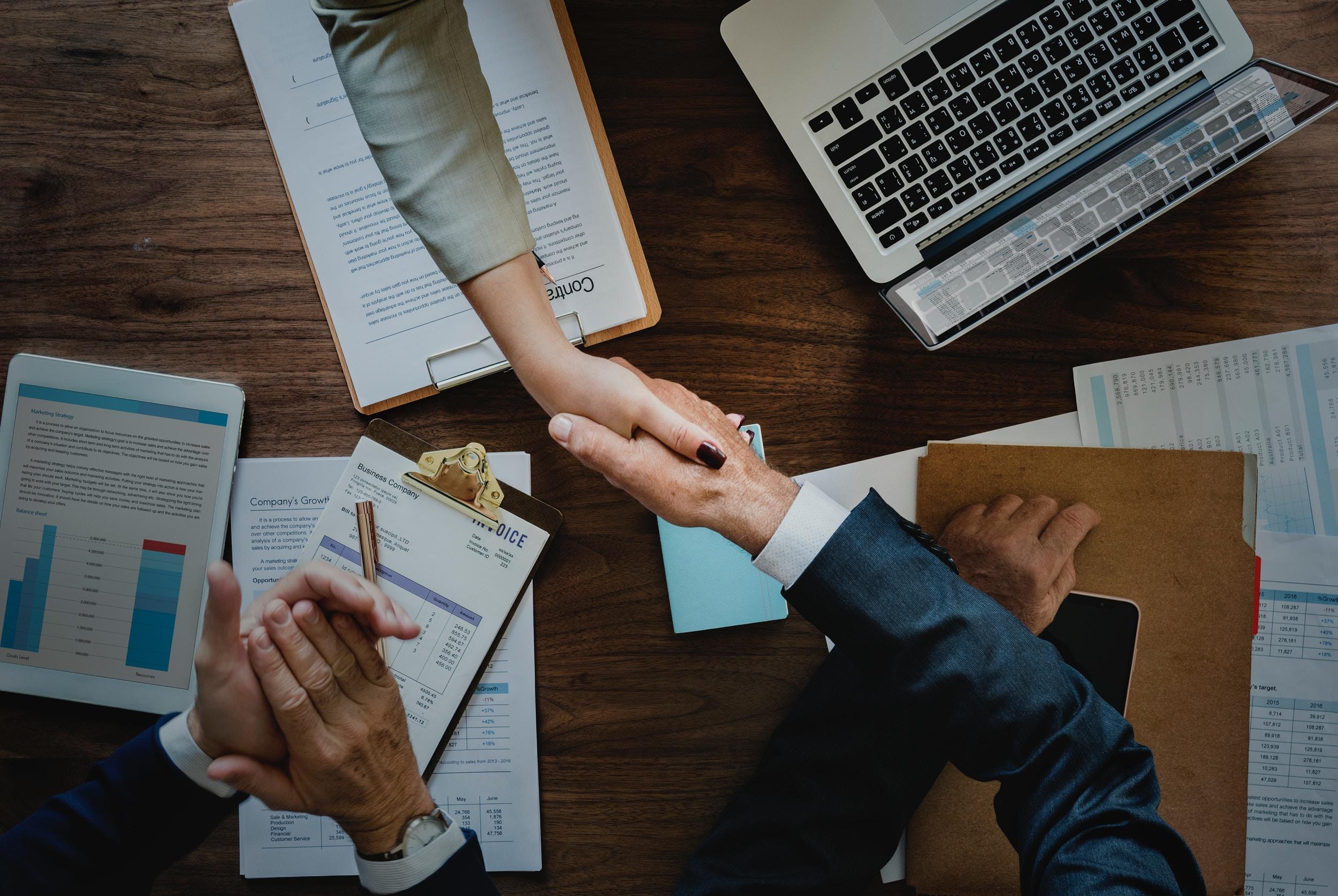 You deserve to ask for what you want. And, knowing your worth is the first step in getting there—it's important to know the facts, and to understand the corporate landscape by identifying important tactics to negotiate a higher salary, a promotion or even enhanced benefits.
Since women tend to be hired in lower paying and lower-ranking positions, and are less likely to negotiate their salary than men—it's time to educate ourselves. Women are capable, talented and qualified, however, according to CNN money, women earn about 80 cents to a man's dollar.
By developing negotiation tactics, you'll be able to know your worth, and have a fair chance at shrinking the gender pay gap by demanding more and knowing exactly what you deserve.
Get comfortable and start the conversation
First, it's important to understand your worth because knowing your value is essential to your negotiations, and understanding how to pursue that raise you've been wanting or negotiating a promotion is the initial step in attaining equal pay and gender parity across the board.
Secondly, money is just money. Talking about money, more and more, is how you get comfortable with the idea of money, along with the idea of making money – and attracting more money. Debunk the stigma or taboo around discussing pay rates or salary ranges. You have to know where you fall on the salary scale. If you need a place to start the conversation, try reaching out to your colleagues who are on your team at work or other people you know in the same position and level as yourself.
If you don't feel like you can have these types of conversations at work, then ask your friends how much they're making. You'll want to start the conversation so you can determine if you're on the same level or severely underpaid. Keep in mind years of experience, that the market value of certain jobs may fluctuate, and geographic region all play a role in pay rates. You're not going to make the same as your friends or colleagues who live in California if you live in Ohio. However, you will want to benchmark what other professionals in your field are making, so talk to your friends or acquaintances that are in the same industry, or try to open up the conversation with your coworkers. You might even try speaking with a recruiter.
Article continues below advertisement
Knowing your worth also means, not being afraid to ask for what you want. Tools like salary calculators can give you comparisons of people with the same job title in the same city and includes other tools to better understand what you deserve. Glassdoor has a great salary calculator, to help determine if you're underpaid and worth more. If you're currently on the job hunt, don't be afraid to counter offer what companies are offering you, and asking for what you really want. It's imperative that you do the research to determine average salaries for comparable positions. You got this!
No doesn't always mean no
"No doesn't always mean no, and if you're ambitious, persistent and prepared, the payoff, in the end, can be worth it."
Work hard and show your persistence and commitment to get the job done. Prove you're ambitious by doing more than the bare minimum and be prepared for when your time to shine comes.
"How you handle stressful situations, how you show initiative, how you exceed expectations…research the market and geographic rates for your role to ensure that your request, while ambitious, is realistic."
Remember that your reputation and timing matter.
Article continues below advertisement
Speaking of timing, the best time to bring up negotiating a higher salary or an overdue raise is during annual reviews or performance reviews. However, you should know your facts first beforehand.
Forbes also shares insight from President of the WNBA, Lisa Borders, who states, "Negotiating a raise or promotion subsequently resides in one's ability to crisply articulate and consistently replicate this process."
If you've been at a job for a while and are looking to negotiate a raise or promotion, offer a proven track record by showing you're capable, reliable, and results driven. You'll want to document your successful outcomes and connect it back to the business, this will help prepare for a conversation with your manager when the time comes.
As for the conversation, start by outlining why you deserve a promotion or a raise. Keep track of all of the compliments and accolades you receive when working with other teams as well. You'll want to be able to quantify your efforts and show why you're an essential part of the business.
Also, you might try using the STAR method (a popular method to prepare for interviews which can also be applied to help outline negotiation discussions). The acronym stands for, Situation – who, what, where, when, why? Try to thoughtfully detail how certain situations or tasks you achieved in the workplace led to successful results based on your actions and individual contributions.
Once you do your research, understand your market value and start the conversation, you'll be able to negotiate your way out of a paper bag! Happy negotiations!