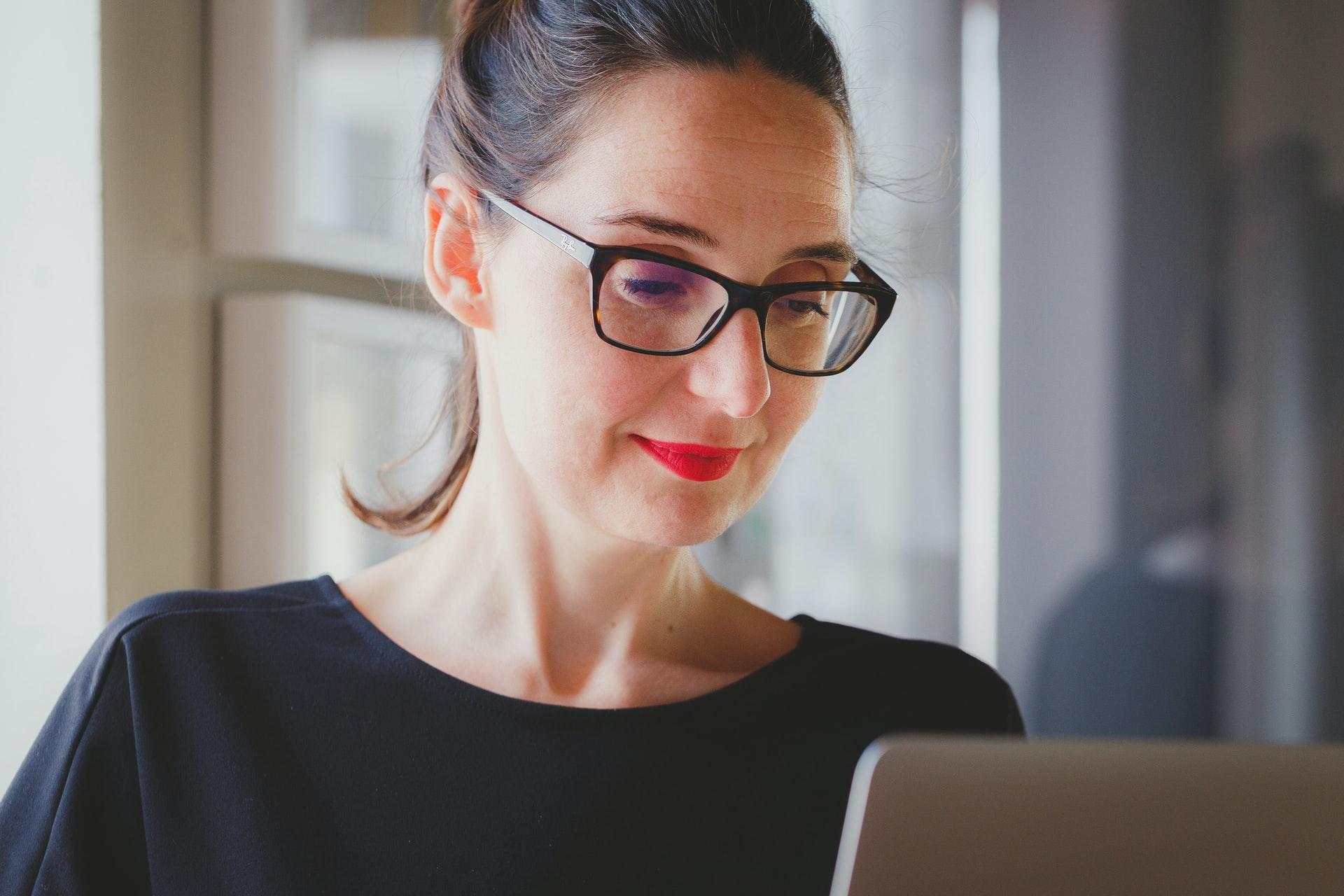 The Do's And Don'ts Of Negotiating A Tech Salary
By
Skillcrush
Dec. 29 2021, Published 9:00 a.m. ET
If you're looking to get hired in tech or have just gotten into the field, one of your motivations might be the higher than average salaries you can find in many tech careers. And that makes sense! According to the Society for Human Resource Management, the top three drivers of workplace satisfaction are respect for employees, salary, and benefits. So what do you do if you're not making as much as you hoped? Well, one of the options available to you is learning how to negotiate your salary.
Knowing how to negotiate for a higher salary is important! But that doesn't mean it's easy. Especially if you're a woman. Dice Insights found that "only 44 percent of women reported actively negotiating their salary for their most recent new job at a new company, compared to 49 percent of men. Nearly 51 percent of women also reported that they didn't negotiate at all, compared to 47 percent of men." And there are plenty of reasons for that.
In the same report, Dice Insights found that people of color negotiated less often as well, saying "although 51 percent of White technologists said they negotiated compensation at that new job and company, only 45 percent of Asian/Pacific Islander technologists, 43 percent of Hispanic/Latino(a) technologists, 39 percent of Asian Indian technologists, and 40 percent of Black technologists reported the same."
If you don't feel comfortable negotiating or haven't had the opportunity to do so, we're here to help. Because one of Skillcrush's goals is to help you get paid, we talked to two professional career strategists — Lee Crockett and Sara Yarling to learn more about how women and women of color in particular can negotiate higher salaries. We're also going to talk about the pay gap in tech and give pointers on how to bridge it if you're looking to get hired as a web developer.
How To Negotiate Your Salary
Negotiating a salary offer or asking for a raise can be a daunting process, especially if you're new to the industry. If you're hesitant about asking for more money, that's totally understandable! To help make the process less intimidating for you, I interviewed Lee Crockett and Sara Yarling all about how to best approach the salary negotiation process, as well as common pitfalls to avoid.
Article continues below advertisement
How can candidates best prepare for salary negotiations?
Lee: Research is the most important thing. Look at the job title and the area of the country [where you are and not just where the job is] to get a picture of the standard of living in the area, and similar titles in other companies, to start to get an idea of the range where you should be targeting. It's good to really understand at what level you would like to be compensated given your skill set compared to the listed range. Your pedigree, education, certifications, licenses, number of years in industry, and experiences all play a role in preparing for salary negotiations.
Sara: Research is really important in the negotiation preparation process. Talk to as many people as you can (within your comfort zone) to find the most accurate salary range for the role and company. While the Internet is a good resource, sometimes the ranges are too broad to be helpful. One strategy is to take the direct approach and ask your manager on an ongoing basis at what end of the range you fall in at your company, both in terms of performance and compensation.
If you don't feel comfortable doing that, a more indirect strategy might be to look up your company's top competitors on LinkedIn, find someone with the same or a similar role as you who recently left. Send them a quick note saying that you're in the space and doing some market research, exploring opportunities, and want to ask about the company they were just at, including what's an appropriate salary range. You'll get an idea of what the average salary really is. And if you ever go on a job search, you'll already have done some networking.
Article continues below advertisement
What are some pitfalls to avoid during the negotiation phase?
Lee: One of the biggest pitfalls is to provide a specific figure when they ask what kind of salary you want. You could be setting yourself up for failure by either coming in over their budget or undercutting yourself. It's a trick question employers or recruiters ask because it's illegal to ask what you're making directly. That is the pitfall people fall for over and over, because companies and recruiters ask this question in different ways and you feel you have to answer if you want to move forward.
Another pitfall is to be so excited to be offered a job that you feel you have to take the offer as-is. The initial offer is a starting point for negotiation, and there are several opportunities within a package to negotiate: salary, bonus, relocation expenses, vacation, sick time, equity, etc.
Sara: A potential pitfall to avoid is making assumptions out of a fear of speaking out. Everyone has a lot of preconceived notions about how their boss or company is going to respond, and the candidate often assumes the responsibility for figuring out how to make it possible for the company to give them what they want when it's not their job to do so. Candidates also assume they don't need to ask about compensation because they think their performance speaks for itself. People think they don't have to have the conversation, but they do.
Article continues below advertisement
What are some red flags to look out for during the salary negotiation process?
Lee: One of the red flags is a company that immediately comes back and says we don't negotiate. Is the company culture really going to be collaborative and inclusive? Is it the situation you think you're walking into if they're not willing to have a conversation? If the company isn't willing to do a give and take [now], what kind of relationship is it going to be for the rest of your career there?
An exception for non-negotiation as a red flag is when companies have negotiation-free policies to start. With companies that have negotiation-free policies, you may not be able to negotiate in terms of salary, but you can have conversations about starting at a higher salary band or tier and progressing from there. You want to hone in on the compensation package, bonuses, and possible relocation expenses. There's always something to negotiate.
For startups, it's much more reasonable for them not to be able to afford to negotiate a salary [compared to much larger companies]. In that case, maybe you want to negotiate for equity and have those performance-based incentives. Oftentimes, there's more flexibility dealing with a startup versus a large enterprise.
What are some strategies you would recommend using in the negotiation process?
Sara: A good strategy is to play the long game. You have a greater chance of seeing success if you don't put an immediate problem in front of your boss. It's stressful for people in the moment, and less of a crisis [for your boss], if you present negotiating a raise as a long-term plan.
Let's say you're asking for a $20,000 raise. It's easier to tell your boss you've been doing your research and tell them you should work together on how to get closer to $20,000 in 18 months [rather than immediately]. That's two compensation cycles that separates the eventual raise from the present.
For your boss, they're thinking, "It's easier to get a 10 percent raise now and then be halfway to her goal." On your end, you're setting up for that next year, easing off the discomfort on your manager, offering a solution, and still getting a bigger raise.
What's important to remember in the negotiation process is to avoid getting into a debate. Remember that you're not adversaries, but you're on the same side. A questioning tone and dialogue creates more success than an adversarial one. Asking if the other side has some flexibility can go a long way, along with not making assumptions.
This article originally appeared on Skillcrush.