"How to Outwit the Six Ghosts of Fear" in Success with Think and Grow Rich for Women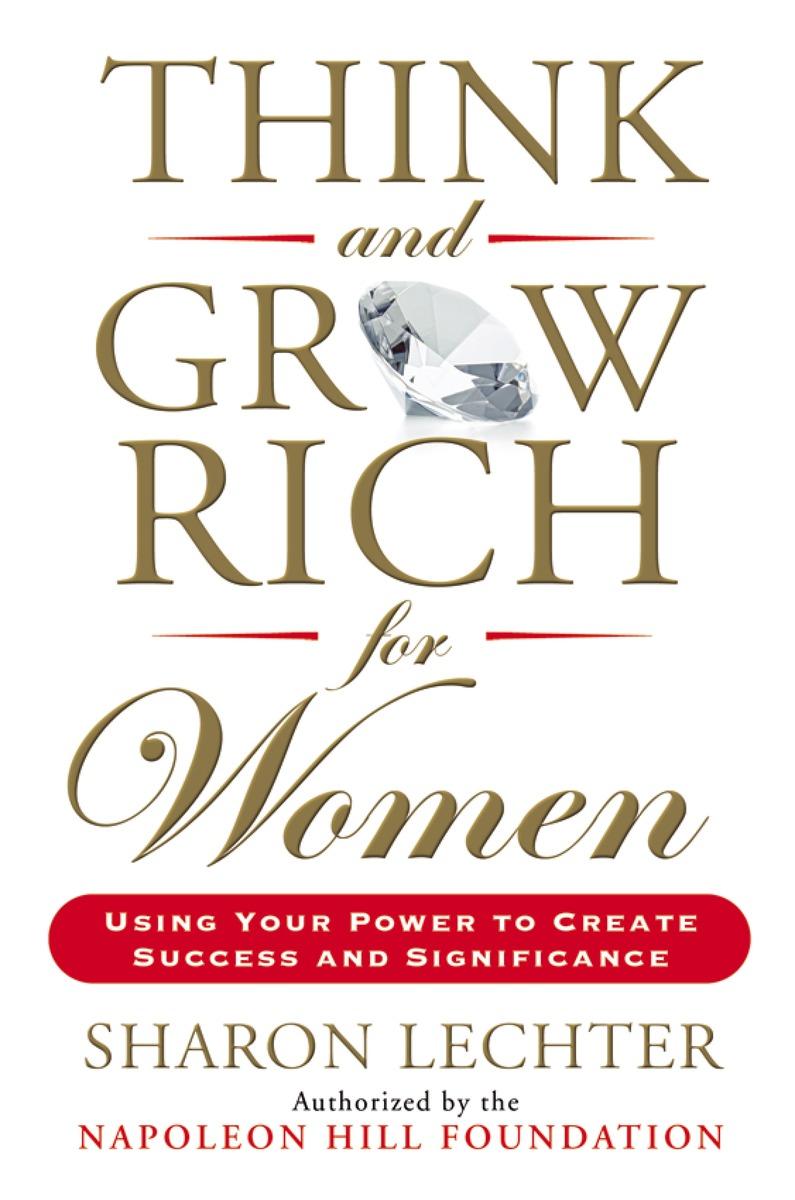 If you're looking for planning tools to help you overcome obstacles, achieve goals, and live out your dreams, you'll want to check out this book.
While the original work Think and Grow Rich by Napoleon Hill highlights stories of successful men like Thomas Edison, Andrew Carnegie and others, in this adaptation, Think and Grow Rich for Women, Sharon Lechter draws from an influential, powerful generation of women. She features an inspiring group of well known and lesser known women who inspire and propel others. She highlights success stories like Sara Blakely, the creator of SPANX, who said, "Believe in your idea, trust your instincts, and don't be afraid to fail."
She tells the story of The Power of the Sticky Note by Dina Dwyer, which strongly emphasizes the power of autosuggestion and how sticky notes filled with positive goals, can constantly remind you of what you want to achieve.
Similar to the format of the original work, Lechter helps make the content easier to digest with content broken into bullet points, shorter paragraphs, personalized stories about career missteps, finding love along those missteps, and multiple anecdotes about overcoming fear, guilt and self esteem.
Although more conversational, each chapter is filled with famous celebrity curations to apply the chapter, as well as advice in how the chapters' content applies to you directly and how to apply it to your success journey, through examples of it applied to her life's growth and career journey.
Each chapter ends with a journaling assignment which allows you to immediately reflect, plan and apply the content, along with a section titled "The Sisterhood Mastermind," which is filled with advice from women CEO's, college graduated, influential women in the media and more.
Lechter's insight is filled with statistical and historical citations, however one of the most compelling chapters was the breakdown of "How to Outwit the Six Ghosts of Fear".
Article continues below advertisement
Similar to the original conclusion of Hill's work, Lechter applies the six fears to the everyday struggle of women. The six basic fears: poverty, criticism, ill health, loss of love of someone, old age and death typically plague women more, as caretakers of families and the home, these fears often constrain women from reaching their full potential.
Fear of Poverty can be overcome through educating yourself and being aware of your financial health.
Fear of Criticism can be overcome by developing your confidence and self consciousness. Instead of comparing yourself to others, focus and be grateful for yourself.
You can overcome your Fear of Ill Health by properly taking care of yourself. Keep an active, and healthy lifestyle to live a life of a sustained well being.
While many women Fear the Loss of Love, you can overcome this fear by being a woman who is strong, empowered and is financially independent meaning you won't look to others as much to create happiness within your life.
Fear of Old Age is a natural fear but is heightened along with the fear of criticism. Staying active and contributing to the world around us can assist in easing that fear.
Fear of Death is a common fear felt by both women and men. While it can be softened and eased by one's religious beliefs, rather than focusing on the inevitable, you should focus on making the most out of the present and making the most out of the days at hand.
While this is just an overview of one chapter, the entire book is filled with career advice and support to help you as a woman, whether you are in transition in your career, at the beginning or simply on the development track in your industry.