How To Pay Off Credit Card Debt Quickly
Digging out of credit card debt can feel frustrating, intimidating and ultimately impossible. Fortunately, it doesn't have to be any of those things if you learn how to take control.
Paying down debt is not only about finding the right financial tools, but also the right psychological ones. You need to understand why you racked up credit card debt in the first place. Perhaps it was a medical emergency or a home repair that needed to be taken care of immediately. Maybe you'd already drained your emergency fund on one piece of bad luck when misfortune struck again. Or maybe you're struggling with a compulsive shopping problem, so paying down debt will likely result in you accumulating more until the addiction is addressed.
You also need to understand what motivates you to succeed. Do you want to pay down your credit card debt in the absolute fastest amount of time possible that will save more money or do you want to take some little wins along the way to keep yourself motivated?
Here's a couple strategies consider as you learn the best way to handle credit card debt — and pay it off quickly.
2 Common Credit Card Debt Repayment Strategies
These repayment strategies can help you pay off credit card debt quickly. Keep in mind, you can use these strategies even for non-credit-card debt:
Debt avalanche: Focus on paying off the credit card with the highest interest rate first. Then, work your way down. This strategy can save you money on interest and get you out of debt sooner.
Debt snowball: Pay off your smallest debts first. Doing so can motivate you to continue making payments as you climb out of debt.
You don't necessarily need to pick the repayment strategy that gets you out of debt the fastest. After all, if your repayment strategy doesn't keep you motivated, you may not stick to it.
Article continues below advertisement
Using A Personal Loan Or Balance Transfer Credit Card
But you'll first need to learn whether or not you're eligible. Your credit score will play a big role in determining your eligibility for a personal loan or balance transfer card. Use our widget below to figure out if a personal loan or a balance transfer is the best option for you!
What's The Best Option For Me?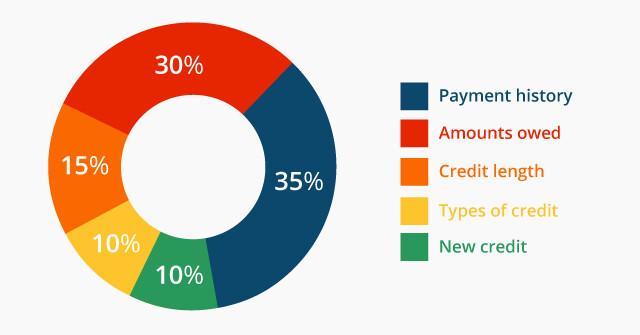 Please enter information below and we'll provide the best option to consolidate your credit card debt!
If you have a credit score above 640, you have a good chance of qualifying for a personal loan at a much lower interest rate than your credit card debt. With new internet-only personal loan companies, you can shop for loans without hurting your score. In just a few minutes, with a simple online form, you can get matched with multiple lenders. People with excellent credit can see APRs below 10 percent. But even if your credit isn't perfect, you might be able to find a good loan to fit your needs.
Not sure what your credit score is? Click here to learn how and where to find out. If you know your credit score needs some work but not sure of what can be done, click here.
Article continues below advertisement
If you have a score above 700, you could also qualify for 0 percent balance transfer offers. We will talk more about balance transfers below but this option is the best way to pay off credit card debt if you're able to qualify for a 0 percent APR balance transfer credit card.
A credit score of less than 600 will make it difficult for you to qualify for either option. If you have a credit score less than 640, struggling to make monthly debt payments and would like to explore your options to reduce your debt by up to 50 percent, then please click our option below to customize a personal debt relief plan.
Now let's talk about the financial tools to add to your debt repayment strategy in order to dig out of the hole.
Let's say you have $10,000 in credit card debt, and are stuck paying 18 percent interest on it.
You already know that putting as much spare cash as you can toward paying down your debt is the most important thing to do. But once you've done that, so what's next?
Use your good credit to make banks compete and cut your rates
You could save $1,800 a year in interest and lower your monthly payments based on several of the rates available today. That means you could pay it off almost 20 percent faster.
Article continues below advertisement
Option One: Use A Balance Transfer (Or Multiple Balance Transfers)
If you trust yourself to open a new credit card but not spend on it, consider a balance transfer. You may be able to cut your rate with a long 0 percent intro APR. You need to have a good credit score, and you might not get approved for the full amount that you want to transfer.
Your own bank might not give you a lower rate (or only drop it by a few percent), but there are lots of competing banks that may want to steal the business and give you a better rate.
MagnifyMoney regularly surveys the market to find the best balance transfer credit cards. If you would like to see what other options exist, beyond Chase and Discover, you can start there.
It also has tips to make sure you do a balance transfer safely. If you follow them you'll save thousands on your debt by remaining disciplined.
You might be scared of a balance transfer, but there is no faster way to cut your interest payments than taking advantage of the best 0 percent or low interest deals banks are offering.
Thanks to recent laws, balance transfers aren't as sneaky as they used to be, and friendlier for helping you cut your debt.
Sometimes the first bank you deal with won't give you a big enough credit line to handle all your credit card debt. Maybe you'll get a $5,000 credit line for a 0 percent deal, but have $10,000 in debt. That's okay. In that case, apply for the next best balance transfer deal you see. MagnifyMoney's list of deals makes it easy to sort them.
Banks are okay with you shopping around for more than one deal.
Article continues below advertisement
Option Two: Personal Loan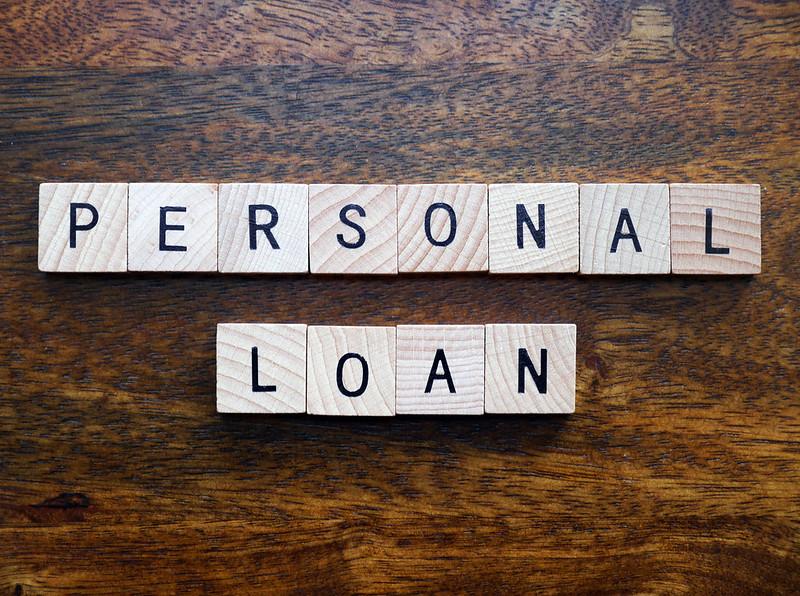 Personal loan interest rates are often about 10-20 percent, but can sometimes be as low as 5-6 percent if you have very good credit.
Moving from 18 percent interest on a credit card to 10 percent on a personal loan is a good deal for you. You'll also get one set monthly payment, and pay off the whole thing in 3 to 5 years.
Sometimes this may mean a higher monthly payment than you're used to, but you're better off putting your cash toward a higher payment with a lower rate.
And you'll get out of debt months or years faster by leaving more money to pay down the debt itself. If you want to shop for a personal loan, we recommend starting at LendingTree. With a single online form, dozens of lenders will compete for your business. Only a soft credit pull is completed, so your credit score will not be harmed. People with excellent scores can see low APRs (sometimes below 6 percent). And people with less than perfect scores still have a good chance of finding a lender to approve them.
This article was written by Brian Karimzad and originally appeared on Magnify Money.