How To Cope With Trauma From News And National Tragedy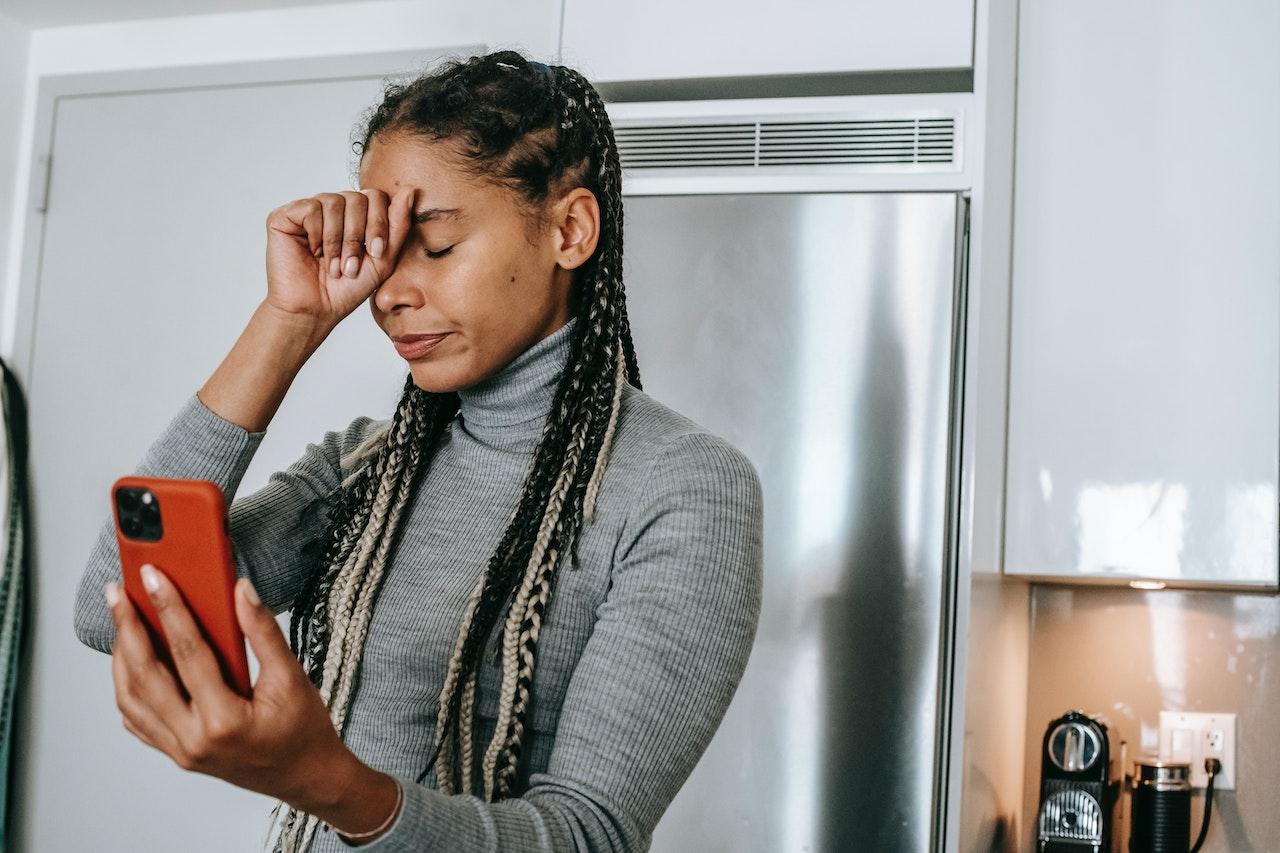 It feels like almost every day we are met with news about a heartbreaking tragedy in the world. Whether it is a mass shooting, a climate disaster, or police brutality, it can feel disheartening and overwhelming to observe. The recent death of Tyre Nichols after a brutal police beating has stirred up those emotions in many of us.
Nichols was assaulted by Memphis police officers during a traffic stop on January 7, according to reports. He was subsequently hospitalized and died from his injuries three days later. The officers involved were jailed and now face criminal charges.
The news has been met with protests and social media outcries. The Memphis Police Department released camera footage of the event this week that left many people feeling outraged, saddened, and disturbed. When situations like this happen or we consume content that is triggering, we feel traumatized ourselves.
If you find yourself triggered and are in need of some ways to manage those feelings, here are four ways to cope with traumatizing news:
Article continues below advertisement
1. Limit how much news you consume.
This may be hard if you are closely following a situation. With the recent killing of Tyre Nichols, there are frequent developments in the case that we feel prone to follow. Studies show that the frequent monitoring of the news, known as "doomscrolling," can contribute to feelings of anxiety, depression, and distress. Essentially, when we are constantly consuming news that is generally upsetting, we start to manifest those feelings in our daily lives. Consider limiting your time on social media and new sites as much as possible.
Article continues below advertisement
2. Engage in a routine and get a good night's rest.
When you are traumatized by the news and start manifesting feelings of hopelessness, it can be hard to continue with your daily activities. According to The Substance Abuse and Mental Health Services Administration (SAMHA), engaging in a routine can help you cope with triggering news. Consider what daily activities make you feel good, whether it is waking up early, getting some exercise, or taking time to meditate, and craft a routine to keep yourself busy and grounded. In addition to that, studies show that getting at least seven hours of restful sleep every night positively impacts your mental health. Try getting to bed early in order to feel more refreshed.
3. Find some support.
Sometimes one of the best things to do when we're feeling overwhelmed is to talk about how we're feeling to others. Berkeley University Health Services recommends that you talk to someone who feels safe to you. Even if the trauma that you are experiencing is a public event, it is still beneficial to discuss with someone about how you are being personally impacted. You can also look into private support groups that encourage sharing and emotional processing.
Article continues below advertisement
4. Take action.
News about police killings and other tragedies and injustices can make us feel out of control. When we get into this state of hopelessness about the state of the world, we are manifesting unhappiness for ourselves. Experts say one of the most impactful ways to get out of this funk is to do something to positively contribute to a cause or event with your time, energy, or money.
Considering that the nation is mourning the loss of Nichols, you may want to do something to help. Consider donating to his memorial fund (and be sure to research and vet before donating), reportedly created by his mother RowVaughn Wells.
If activism is something you feel strongly about, consider pursuing how you can be part of a movement, community organization, or other entity. Sometimes it's as simple as supporting others in their grief, channeling your emotions in a positive way or being part of positive change in other aspects.
In the world we live in, we see devastating news almost daily. Remember to limit the news you consume and pay attention to graphic content warnings. Take care of yourself during harsh times. The emotions you feel in response to the news are valid, so finding ways to cope with the trauma you feel is important.