How to Produce & Publish an International Magazine While Working a 9-5 Job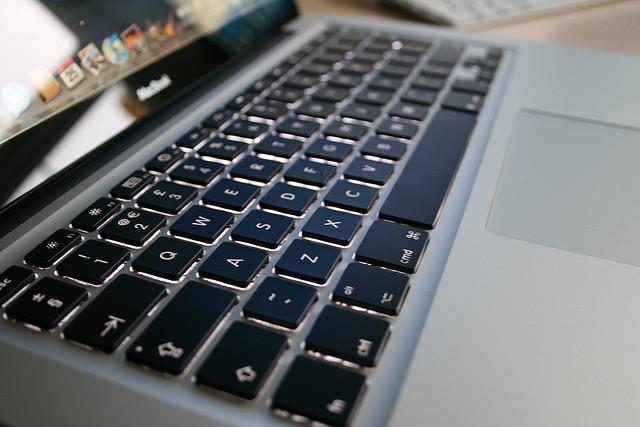 Ever heard these words before?
"Content is king"
What does that actually even mean? It's one of the biggest buzzwords in the online marketing space at the moment, and I've been able to not only create content that people are willing to pay for, but I have created a platform where entrepreneurs can go to and learn from the best. In my case, I have used content to drive sales and traffic. I have created a magazine to become an authority.
I am the publisher and editor of Foundr magazine. Foundr is a magazine for young entrepreneurs and its an app on the Apple Newsstand and the Google Play store for tablets and mobile devices.
What originally started off as a passion project while working my 9-5 job, has in little time turned into a serious business and media brand with 10′s of thousands of readers and a growing tribe. Through creating Foundr it has allowed me to leave my job, which I just recently resigned from!
Please note, I have no background in publishing, design and editorial. Foundr is my first REAL business.
Article continues below advertisement
So let's start off with what are the core elements of how I launched this international digital magazine while working my 9-5?
The core elements to this are the following:
Choosing a niche that matters to YOU
This is the most important element. Whatever topic you want to create a magazine about it has to be in a field you are passionate about. Otherwise you are not going to last.
This is what you use to build the app, maintain it, publish issues and enable interactive elements (video, clickable links, audio, interactive graphics)
We now live in a world where you can bootstrap and create a business with little to no capital. Leveraging overseas talent on platforms like Elance & Odesk has given me access to world class designers, editors, and writers. The Foundr team is compiled of staff from India, Hungary, United Kingdom, USA, New Zealand and Australia.
So lets break things down a little further.
Article continues below advertisement
CHOOSING A NICHE
It's important to note that whatever topic you decide to start your magazine on, it must be a topic that you are extremely passionate about. Originally when I started coming up with the idea of starting a magazine, I was going to do a mens lifestyle magazine, but as I went through the fact finding and research, I felt that it actually didn't really excite me that much.
I always wanted to create my own business, so I thought why not learn from the best in the world and solve the problems that I'm facing myself as an aspring young entrepreneur. And thats how Foundr was born.
You really have to ask yourself the question when it comes to a topic of the magazine you are creating, what excites you?
CHOOSING A PUBLISHING PLATFORM
There is a lot of power in launching a digital magazine, because using the Apple Newsstand and the Google Play store allows you to have your distribution fully taken care of to a big starving crowd. Apple/Google take care of all payments, and take a 30% cut off sales, however you can list on 150+ countries around the world. Foundr has readers from Ghana, Italy, USA, Cambodia, you name it! The power of their distribution is MASSIVE.
There are affordable platforms that you can use to indepently publish your own digital magazine for tablet and mobile. It merely comes down to cost, and preference. Some are free but charge a cost per download, some require you to pay a monthly fee, and others allow you to have a one off license.
Here are the most well known publishing platforms:
Article continues below advertisement
Magcast – – This is the platform I use. It's built by online marketers, its cost affordable, and they really hold your hand in the process of getting your magazine off the ground.
Magplus – – Putting your magazine together with this service looks very simple and easy, I haven't personally used it but heard great things.
Adobe DPS – https://digitalpublishing.acrobat.com – These guys are the first in the industry. It integrates well with Adobe Indesign, however they are not doing much for independent publishers and is not the most cost effective solution.
PRSS – www.prss.com – This platform is used by a top digital magazine in the appstore called TRVL (amazing travel magazine).The platform is free to use, and you are charged per download.
Article continues below advertisement
OUTSOURCING – BUILDING A GLOBAL TEAM TO WORK WHILE YOU SLEEP
So once you have signed up and have decided to use one of these platforms, the next step is to find someone to design the magazine. It is one of the most core elements of your product. The magazine itself should be designed with Adobe Indesign and you will need to find a graphic designer who has experience with magazine layout's and putting content together. The magazine is essentially a PDF, that is exported from indesign. Using the publishing platform it allows you to add interactive elements. You will also need to source content as well, which actually is a lot easier than you think.
The most cost effective way to do all of this grunt work is to outsource the work overseas. Not only is this cost effective but its extremely efficient to LEVERAGE YOUR TIME. I have my design team working on a new issue while I sleep, while I'm at work, while I'm making dinner, while I'm even on the toilet. I think you get the point.
The same principle applies for our writers who are putting together amazing articles and stories, while I'm putting all the pieces together. We have use a combination of stock images, vectors and graphics to fill the magazine and make it look beautiful. The power of running a lean team, also allows us to move extremely fast, as time zone can be used to our advantage also.
Article continues below advertisement
As for how much content, we have around 6-7 'regular' articles all with how to's, actionable, strategical based content, then 3-4 story type features on profiling successful entrepreneurs. This generally fills the magazine out to between 50-70 pages, depending on the sizes of all the articles.
The sites I recommend to source your global team from are the following:
Odesk.com – This can be used for writers, editors, designers.
Elance.com – This can also be used for writers editors and designers.
Behance.com – Great place to see designers portfolios and potentially source a designer.
Dribble.com – Another great place designers hang, where you can find someone.
iWriter.com – Great place to specifically find writers for content.
Contently.com– Another great site to source high quality writers.
Can you see where this is all going?
This brings me to the last peice of the puzzle. So once you have established a topic and niche for your magazine, you have signed up to a publishing platform, and you have setup a global team you are ready to launch.
So how the hell do I get MASSIVE influencers on the front covers of Foundr. 
I understand what they are looking for. How I can help them? How I can provide VALUE.
An influencer may be promoting a new book? They may be looking to get press? They may have launched a new product?
"Oh hi I'm the publisher of Foundr magazine, it would be an honor to have you on the front cover of a future issue to help promote your latest book. We can also do full page ads for your book, which will go out to 10′s of thousands of readers who are super hungry to learn from entrepreneurs."
Sounds like a no brainer right?
Like seriously, who wouldn't want to be on the front cover of a magazine?
So this brings me to the question. What's holding you back from launching your own magazine? If I can do it with a full time job, that I have recently left why cant you?