Everything You Need To Know To Build Your Best Blogger Media Kit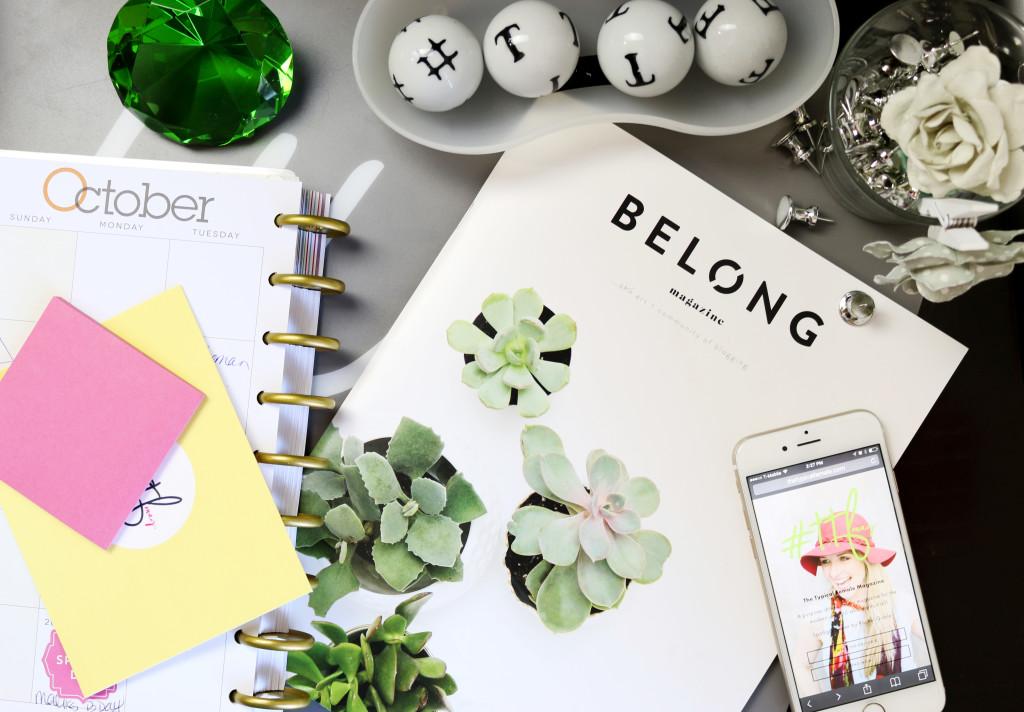 The purpose of a blogger media kit is to present the blog's personality, branding, traffic stats, social media following, audience, niche and content in a beautifully put together package.
As up-and-coming bloggers, we've heard how important it is to have a well-rounded and professional-looking blogger media kit. If you want to work with brands, that is.
To pitch and collaborate with brands, we need to package our own brands as a media kit.
As someone with a marketing background whose used to putting together presentations, pitch decks, press kits and sponsorship proposals, I absolutely love this idea!
Let's face it—I love putting together content in whatever form it takes.
But the whole purpose of a blogger media kit is to present the blog's personality, branding, traffic statistics, social media following, audience, niche and content in a beautifully put together package that will appeal to a brand for paid collaboration.
According to Karen Viray, the Director of Marketing + Creative at MaskerAide: "A media kit is key and communicates your personal brand and details in a polished, concise way."
Essentially—brands want to ensure that whatever you have to offer as a blogger, is something that they can leverage for their own bottom line impact.
They want to ensure that you're a good fit for them, just like you'll want to ensure that they're a good fit for you and your audience.
They want an idea of who you've worked with in the past and the positive results that's come from past brand partnerships.
Brands want to know that you're a sure thing—you're professional, consistent and proven well to work with. Just like your readers, if a brand is going to bank on you, you've got to show them that you're dependable.
They also want to know what a collaboration with you is going to cost them, so they look to your media kit to provide rates and pricing options.
Branding & Graphics: Your blogger media kit should be an extension of your blog. As such, you should brand your kit to reflect the look and feel of your blog.
Large companies have brand books, style guides and catalogs, so you should think of your blogger media kit in the same way.
Article continues below advertisement
Include the same logo, iconography and color palette for your media kit as you do on your blog. Use the same typography and font styles in your media kit as you do on your blog. You can even use a few images to illustrate the look of your blog.
Creative Market has a great selection of blogger media kit templates. I love their creative options. They have plenty of styles that work in MS Word so you might not even need to use Photoshop or any other kind of image software in order to create a really impressive blogger media kit to pitch to brands.
Blog Description: Include a short description of your blog. If you have a mission statement or tagline, you can integrate that as well.
You can even identify your niche and the audience that your blog appeals to. You can easily do a reader survey in order to get this info. It will help you create better content and you can include this info in your media kit as well.
Blogger Bio & Photo: Include a short bio about yourself along with a professional headshot. You're the reason your readers love your blog and that's what brands want to tap in to.
They want to have that same connection with you too and leverage the trust that you've developed with your readers. It's important to include your bio and photo so that the brand can have a sense of who you are to determine if you align with their marketing objectives.
Remember—you are your blog, so everything has to be on the same page.
Article continues below advertisement
More than likely, your media kit will be the first step in a multi-layer process. Especially if it's a new partnership. No doubt, there will be conference calls and meetings that will give you other opportunities to showcase yourself and your personality IRL.
But it's still important to present yourself well with a professional, high-resolution headshot (no blurry images, please) and a well-written bio that shows off who you are and your strengths as a blogger.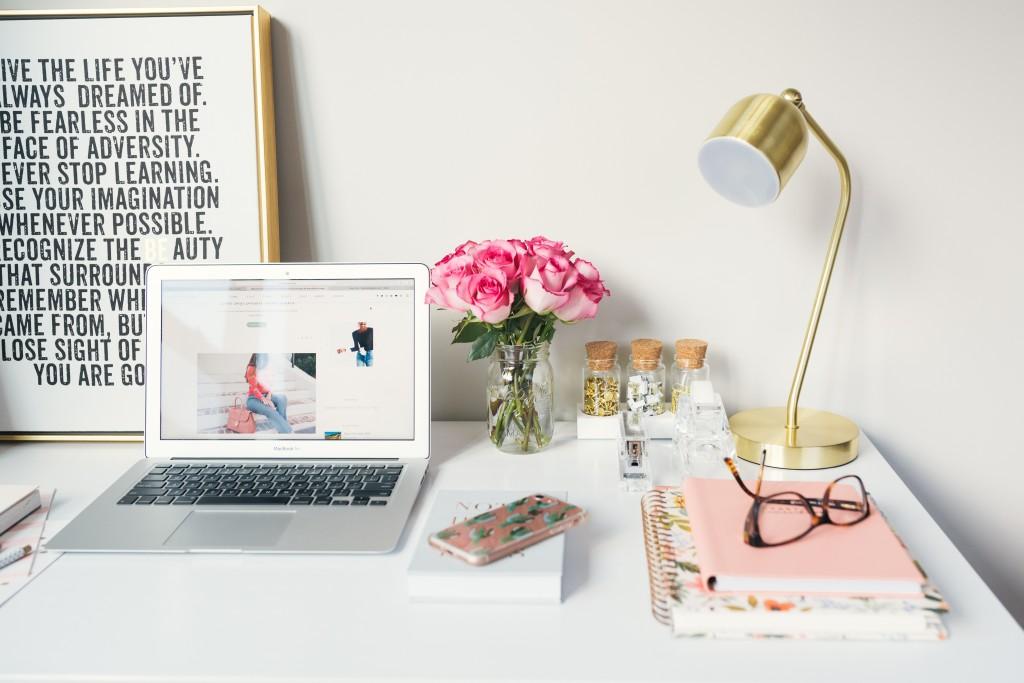 Article continues below advertisement
Statistics: Including information about the readership, traffic and audience of your blog is super, really important for your media kit. Brands are about the bottom line. When it comes to big businesses, this is how most decisions are made.
What is the investment we need to make and what will the return be? Brands want to know what kind of results they can expect from a partnership with you. They want to see what kind of audience you have to help them determine whether it's a worthwhile investment for them to make.
As we all know, traffic definitely doesn't tell the whole story of your influence or ability to deliver on a great campaign. But it does help them quantify the spend that they're about to make on their campaign.
Include the follow stats in your blogger media kit:
• Monthly Blog Traffic; get this info from Google Analytics
• Social Media Subscribers; only include your top performing channels
• Audience Demographics including geography, age range, gender, etc
According to Natalia Swarz over at the travel and lifestyle blog, Hôtel Weekend: "It's really important to show your brand personality! So even if you're talking about "boring" stats or numbers, it should reflect your voice, tone and aesthetic.
Past Work: Whenever you apply for a new job, you provide a resume detailing your past work experiences. It's the same thing for a blogger media kit.
Article continues below advertisement
It a great idea to show a brand that you've successfully collaborated on other campaigns. Again, this reinforces to them that you're dependable and can execute on a marketing or advertising campaign on a professional level.
It's great for them to also see what kind of results you were previously able to deliver on past campaigns. Including any top level figures or testimonials from past partnership experiences.
Options & Rates: Brands are looking for great ideas and fresh new perspectives. That's why they like working with Influencers—to engage with an audience that they wouldn't be able to get in front of otherwise.
Include options for how you'd like to work with brands, i.e sponsored posts, branded content, Instagram promotions, video tutorials, contests, give-aways, events, workshops, display ads, etc.
Keep in mind, that whatever you do, it should be organic. It should be a natural fit for your content and something that you would normally do for your audience.
Yes—you're getting paid to do it, but it still should not be about the sales. It should be about providing a great experience for your audience and providing them with valuable, helpful or entertaining content.
You can also include your pricing for each option that you provide. However, be flexible and open with your rates. What you put down in your media kit, may only be a jump off point to get the conversation started with the brand.
Article continues below advertisement
Don't close yourself off from a long term relationship if you don't get your ideal price point right off the bat—especially if you're just starting out.
If you're a super pro, you'll have more to leverage in a negotiation. But then again, you'll be more proven as well.
Contact Info: I've come across pitch decks with no contact information. Don't let this happen to you. Even though you might be emailing your media kit, be sure to include your contact information including email address and phone number.
Working with influencers and bloggers to create quality, authentic content and interactions is key for organic growth and overall brand retention.
But it's our job to be able to communicate our value as bloggers to them. The best way to do that is by presenting ourselves and our value in a really detailed and aesthetically pleasing blogger media kit.
Now, it's Your Turn

Do you have a blogger media kit or are you currently working on one? Let me know your experience or tips for an effective media kit in the comments below.