How To Sound Interesting When You Are Put On The Spot
It happens to the best of us: As soon as someone says, tell me an interesting fact about yourself, everything you know about who you are and what you do, flies right out the window. An important job interview only packs on the pressure. But we've got you covered with a quick guide to breezing through this question, while making yourself stand out as the most thoughtful, interesting candidate.
Questions To Ask Yourself To Dig Up Those Interesting Facts
How do you spend nights and weekends? (Be careful with this one—more on that later.)
Do you belong to any clubs or community organizations?
Do you have a passion outside of work that you're honing or pursuing?
Do you do volunteer work or do you sit on the board of a non-profit organization?
Did you have any interesting hobbies or pursuits in high school or college?
Where and why?
Did you fund your travels with unique means?
Did you use a unique mode of travel?
Did you pick up a new language or skill on your travels?
What did you discover about the world? About yourself?
What are your future travel plans?
What's an underrated destination you love?
What is your process like?
How long have you been practicing your craft? What got you started?
Have you ever been recognized or won any awards for your art?
Do you ever get paid to produce your art?
How do you know them?
Why did you trust them with connecting you to this job?
Do you have a unique degree for your field?
Have you ever changed careers?
These might be in your professional career, academic career, in your community, or for a hobby or artistic venture.
How can you grow personally/professionally at this job?
How might this job integrate into your life instead of being "just a job"?
How do you plan on achieving them?
How does this job specifically help you do so?
Article continues below advertisement
When talking about your interests, it's important to be honest and only talk about the things that you genuinely enjoy instead of what you think sounds impressive.
Now let's discuss what you shouldn't say when asked about yourself— because although you want to be open, there are boundaries to recognize.
How Not To Answer The Question
There's no need to undercut or undermine yourself, and self-deprecating jokes might hurt your chances of being taken seriously by superiors (and coworkers).
If you spent last weekend at the local swing dancing club, great. If you spent last weekend at a rager, keep that one to yourself.
If you are interviewing for a new job while still at another, it's to be understood that you want to leave. However, this shouldn't mean that you trash-talk your current employer.
This one's a given, but as a helpful reminder—don't swear, don't even risk it. Even if it's a casual work environment. Even if it's common in your field.
Article continues below advertisement
If you're telling a particularly exciting story that's adventurous or funny, remember where you are and whom you're speaking to.
A Note On Sharing Personal Information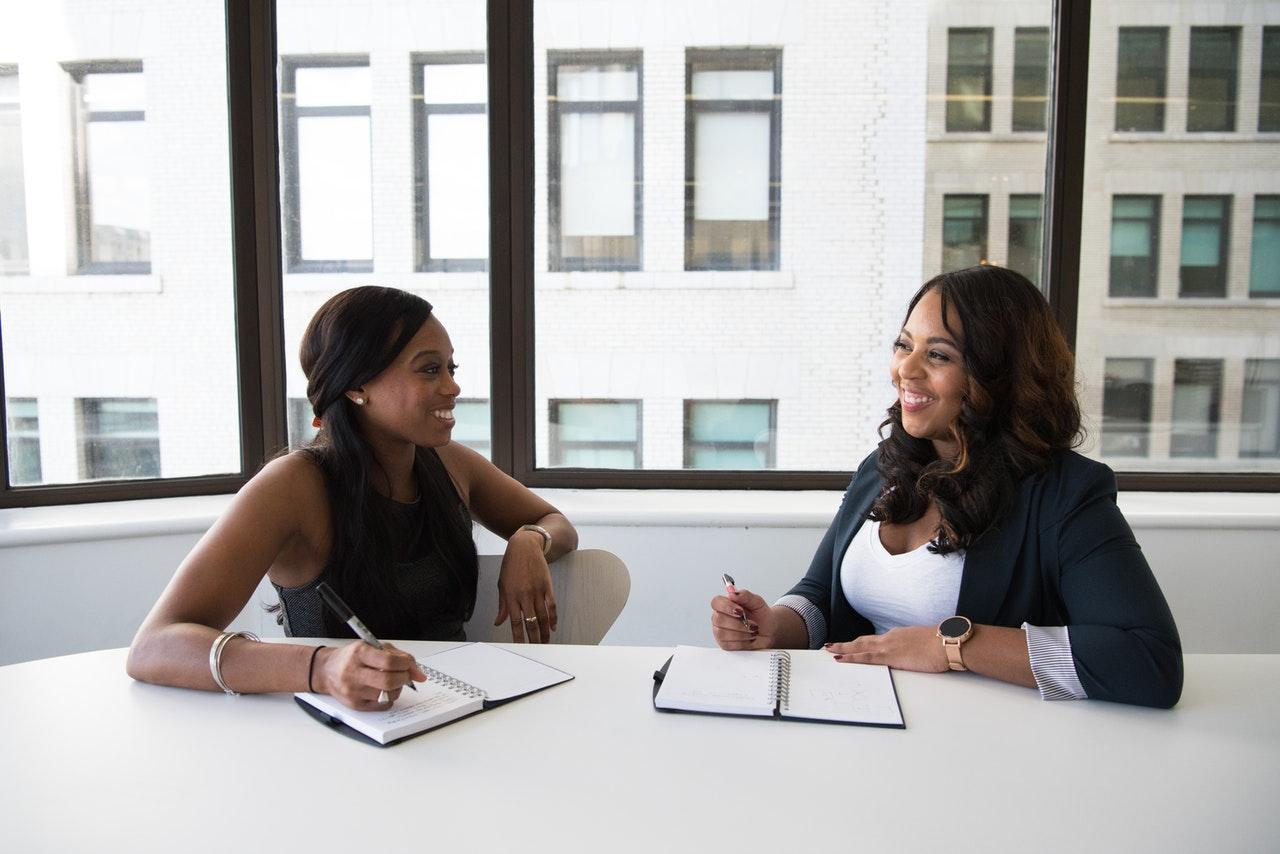 There are some questions that are illegal for interviewers to ask. Questions about your marital or parental status, where you live, and your age are just a few examples. That's because this kind of information can be used to discriminate against job candidates. Keep in mind that while you can share information like this if you want to, you are under no obligation to do so, and some interviewers, whether they intend to or not, may use this information to discriminate in the hiring process.
Answers to some of the above questions may reveal information like this, so keep that in mind when crafting your answer. And if they press for more information about things like your age or parental status—you don't have to answer.
This article was written by and originally appeared on In Her Sight.