How To Tap Into The $1 Billion Food Truck Industry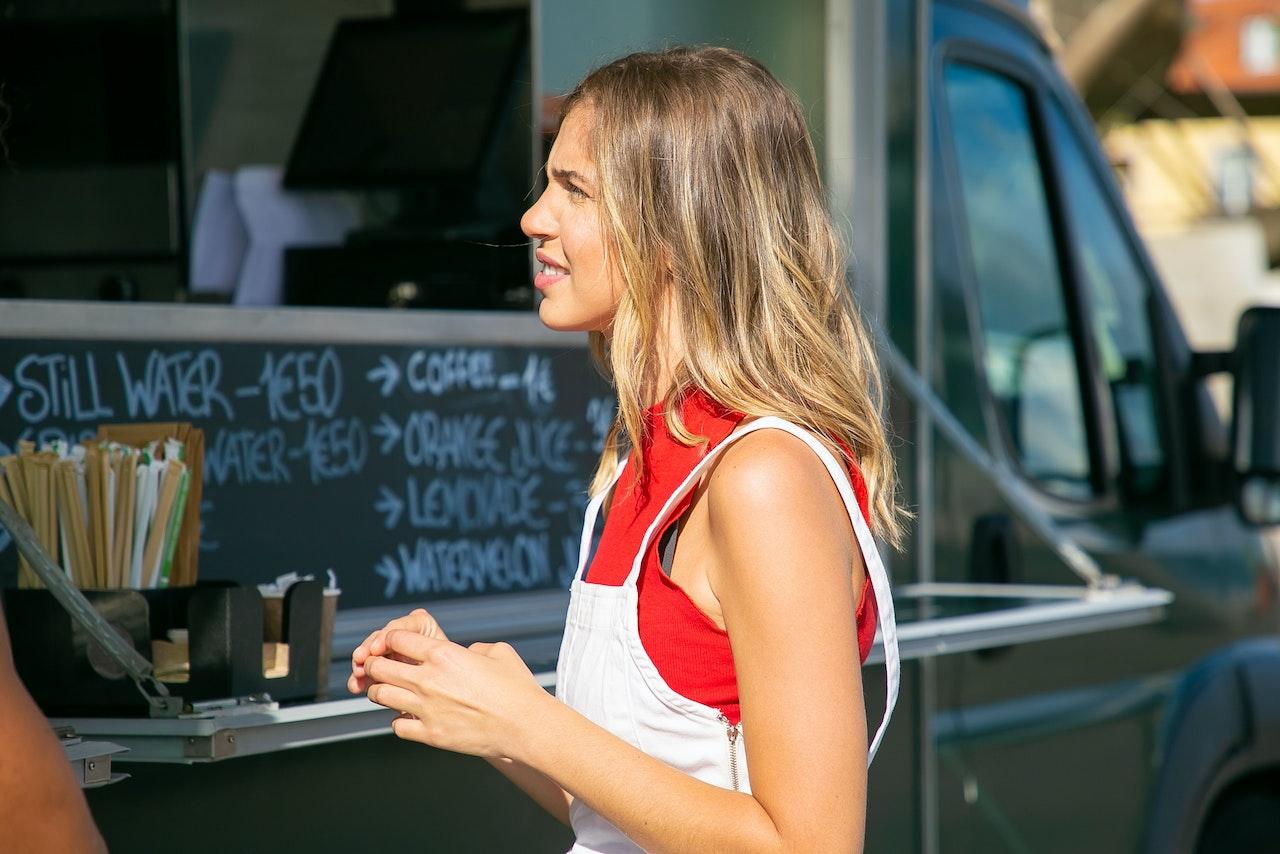 By
Score
Jun. 21 2023, Published 8:05 a.m. ET
Chances are you're interested in a food truck business because you love food, and you love preparing it. It is an appetizing business idea. So is the opportunity—the U.S. food truck services market value in 2022 was $1.23 billion, with revenue projected to grow at least 6.4 percent annually, reaching $2.04 billion in forecasted revenue in 2030.
However, owning and operating a food truck business can be demanding and stressful, requiring good financial and operational management skills. Review these steps for a successful launch before you hit the road with your idea.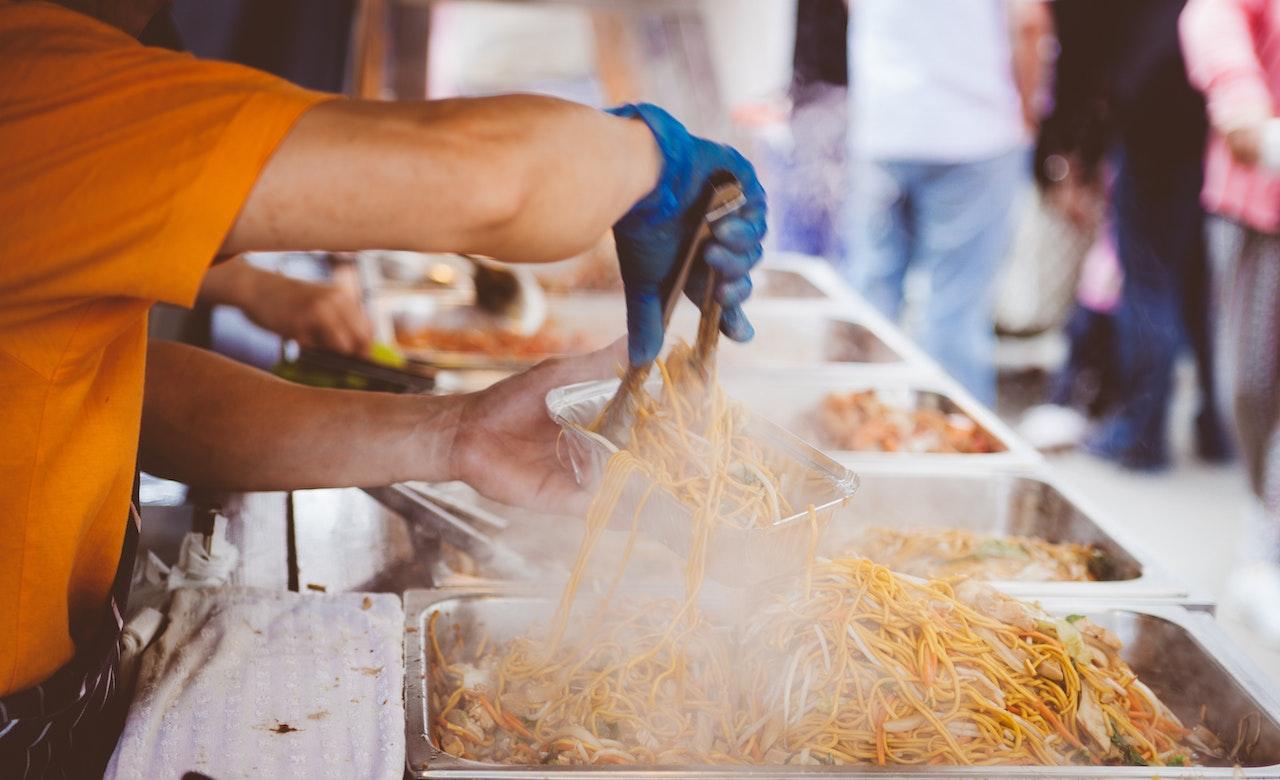 1. Develop a business plan.
Whether you prepare a business plan, or a one-page business model canvas, this process is the opportunity to work through the details of your business idea—such as your target customers, competition, pricing, cost and revenue estimates and marketing plan. It's also required for most funding sources, including Small Business Administration (SBA) bank loans or business partners. Shorter is better; bank loan officers will generally not read more than eight pages.
Article continues below advertisement
2. Research regulations and permit requirements.
The commercial food industry is highly regulated. There is even more regulation for mobile food services. Each city, county and state have its own regulations for food trucks. You'll need to research and obtain the necessary permits and licenses to operate legally. These may include:
food license
health department equipment inspection and permit
food safety training and certification for staff
fire department LP gas handling permit
parking permit
Understanding local parking regulations is essential for a food truck operator, including zoning regulations that cover where you can legally park your vehicle off-hours. Local parking and fire code regulations may affect your choice between a food truck or a food trailer.
Start with a search on the SBA's site for your state's business regulatory website. Some states offer a one-stop shop for food truck businesses, including a helpful checklist. Just be aware of the geographic areas covered; there may be multiple jurisdictions where you'd like to drive your food truck, and each may have different requirements and licenses.
Here are food truck guides and forms for several of the largest U.S. states:
Article continues below advertisement
3. Create, plan and price a menu.
Your menu should be based on your target market and the cuisine you specialize in. Thoughtful menu pricing can "make or break" your business financially. Aim to keep your food costs below 30 percent of the menu item price. Consider offering beverages as a way to increase your overall margins.
Keep in mind that your menu should be easy to prepare, transport and serve. On-truck preparation time for items should ideally be less than three minutes, or you may have a long wait line of dissatisfied customers.
4. Research food vehicles, equipment and local commissaries.
Are you considering a truck, trailer or cart? To help you understand the pros and cons of each, read this insightful article from the New York Food Truck Association. If you go the food truck route, you may want to check this design guide on ways to make yours stand out.
Don't assume your only option is to buy a new vehicle. You can buy new, buy used or lease. Some local health departments may offer a free pre-inspection. If you're considering buying one from out-of-state, evaluate the additional investment needed to bring the vehicle into compliance with your state and county requirements.
You'll also need equipment for your food vehicle, such as:
generator
propane tanks
cooking equipment
refrigeration
storage units
Article continues below advertisement
Be sure the generator capacity is adequate for your cooking and refrigeration equipment. Selection of suitable equipment depends on both your planned menu and local regulations. Engaging a local commissary service provider may be required for off-truck food preparation, storage and waste disposal.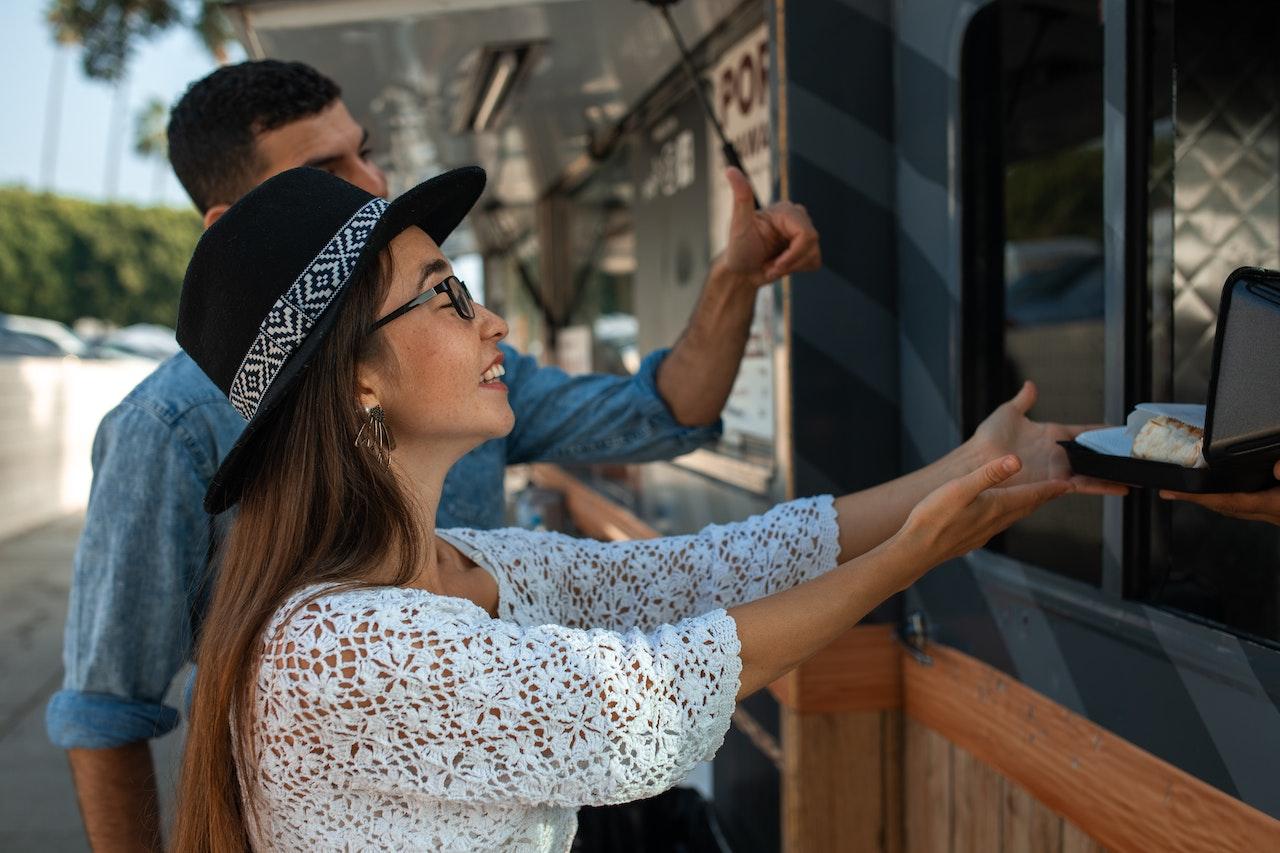 Article continues below advertisement
5. Find funding.
Credible financial projections and a business plan are usually required to secure funding. With the help of a SCORE mentor or our Financial Projections online course, you can use this Financial Projections Template to prepare critical financial information for your food truck business such as a three-year forecast of income and expenses, balance sheet and cash flow statement. Be sure to include working capital requirements and an adequate cash buffer for slow periods.
Article continues below advertisement
6. Invest in inventory.
Determine what ingredients and supplies you'll need for your menu and stock up. Research your sourcing options and shop around for bulk commercial food service purveyors. Purchasing items in bulk, especially perishable food items, can help improve your financial margins but may require off-truck storage facilities and refrigeration which will reduce those margins. Also take into account typical food services inventory wastage or spoilage of about 10 percent.
7. Hire and train staff.
You probably need to hire and train additional staff to help you operate your food truck. In most jurisdictions, food truck employees will need food safety training. Companies including ServSafe offer this type of training. Food truck employees may need their own licensed food handler's badge. Not only is training or licensing of staff legally required for food truck business owners, but proper staff training will improve your service quality and customer satisfaction.
Article continues below advertisement
8. Market your food truck.
A website and social media accounts are key to promoting your food truck. It's a good idea to launch these before your food truck business rolls out, to start connecting with locals who will soon become your customers.
Announce your upcoming locations, events and special promotions via your business profile on Facebook, Twitter and Instagram. Add TikTok, Pinterest or other platforms if time or budget allows. You may also consider listing your business on a food truck locator app service. You can also attend local events, festivals and food truck rodeos to increase your visibility and market reach.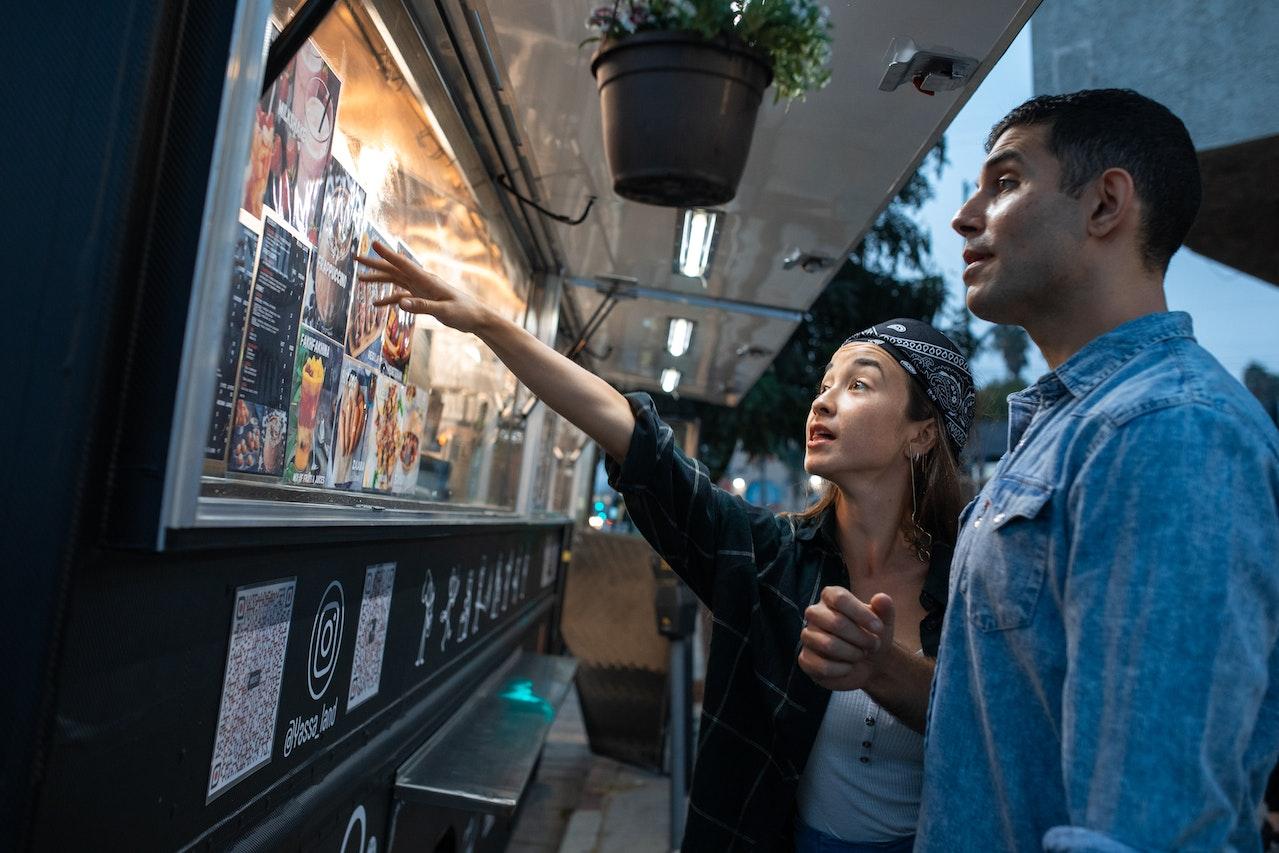 Article continues below advertisement
9. Test with a "soft launch."
Before starting with a multiple-location schedule, try out your food truck at a small local event. Or perhaps launch a special event for local media and online influencers in your area, to gather rave reviews online which can drive diners to your first big event or location. After the event, evaluate your business. You can change your food, process or customer service before serving many people at much bigger or longer events. Remember to revise your business plan to keep it updated for your ongoing use.
The Drive For Success
A food truck business requires hard work, hustle and dedication. It can also be incredibly rewarding as you bring your love of food to others. "For us, it's really special to lean on those old family recipes," says Douglas Nunez, co-owner of The Torta Chaser.
Whether your passion for a food truck business is to share family recipes or simply enjoy connecting people through good food, following these steps can pave the way for a successful journey.
This article originally appeared on Score.