How To Start A Successful Podcast For Women Entrepreneurs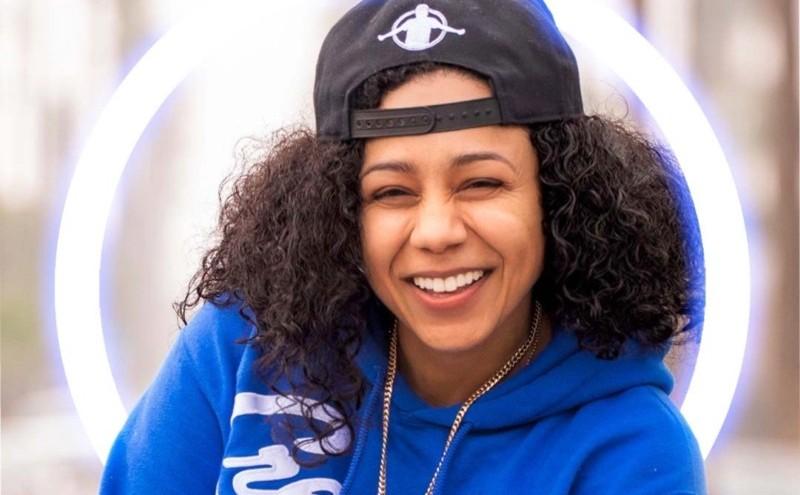 You know your voice matters.
You may have seen the Pew Research Center survey conducted in July 2021 found that about "a quarter of U.S. adults (23%) say they get news at least sometimes from podcasts." You might be ready to add your voice to the conversation, but you wonder how you can build a lucrative podcaster when first starting out. If this is you, you are in the right place. Learn the top tips for women entrepreneurs starting a successful podcast below.
We sat down with Nicky Saunders, the brand strategist and co-host of the popular Nicky and Moose podcast, to gain her insights on how to build a lucrative podcast. With a community of over 95,000 on her personal Instagram and over 11,000 loyal followers for the Nicky and Moose podcast on YouTube. Saunders has been dubbed "the voice of content branding." As a co-host, she and Moose give listeners an inside glimpse into the world's top brands by sharing the psychology, strategies, and mindsets behind successful entrepreneurs.
She still remembers what it was like first starting out before reaching their 100th episode. Here's more on her journey and her tips on how to start your own winning podcast:
Article continues below advertisement
Her Agenda: How can a new podcast host set themself up for growth and deals when first launching?
Nicky Saunders: I would say get into affiliate marketing first and foremost. If you're trying to get deals, definitely do affiliate marketing, so people could get used to hearing you promoting stuff. Then, of course, those core people are really going to look into it. For growth, have a really consistent content schedule. Dropping your posts once isn't going to do it.
What do you wish you knew when first starting your podcast that you know now?
How easy it is to just have a conversation. And people will still listen. I think for me, I had thought that you had to be a certain kind of way, but in all actuality, it's just being yourself. People just want to be in tune with who you are. So, authenticity is super key when first starting out your podcast. [Don't feel] like you have to have it perfect.
Article continues below advertisement
What are three tips you think are most important when starting a podcast?
I think the first one is understanding what you want to talk about with no stress. Sometimes we pick topics or we pick a podcast theme based on what's trending and things like that. What do you think you can talk about every single day? Even though you may not need to create a podcast every single day, [you should work] toward about every single day for multiple years because podcasting can last forever if you want it to.
Article continues below advertisement
Consistency is key when it comes to podcasting. Come up with a consistent schedule that you know you can live up to, bare minimum, once a week. And then the third tip I would say is: Learn and then delegate. Podcasting is literally a business. It can become one, right? So you're going to have a mini-team, and you have to be OK with maybe doing some of the stuff at first, but then documenting and delegating afterwards.
Any other insights you would like to share for millennial women who would like to launch a podcast?
I think this is the prime time to launch a podcast. It's not too late. I do know a lot of podcasters that are out there, but let's be real, not everybody lasts. Some people don't even make it to 10 episodes. If you're in the ten-episode mark, you're actually known as an active podcast. So I would say that starting now is perfect. Be OK with whatever theme you want to have because there's an audience for anything.