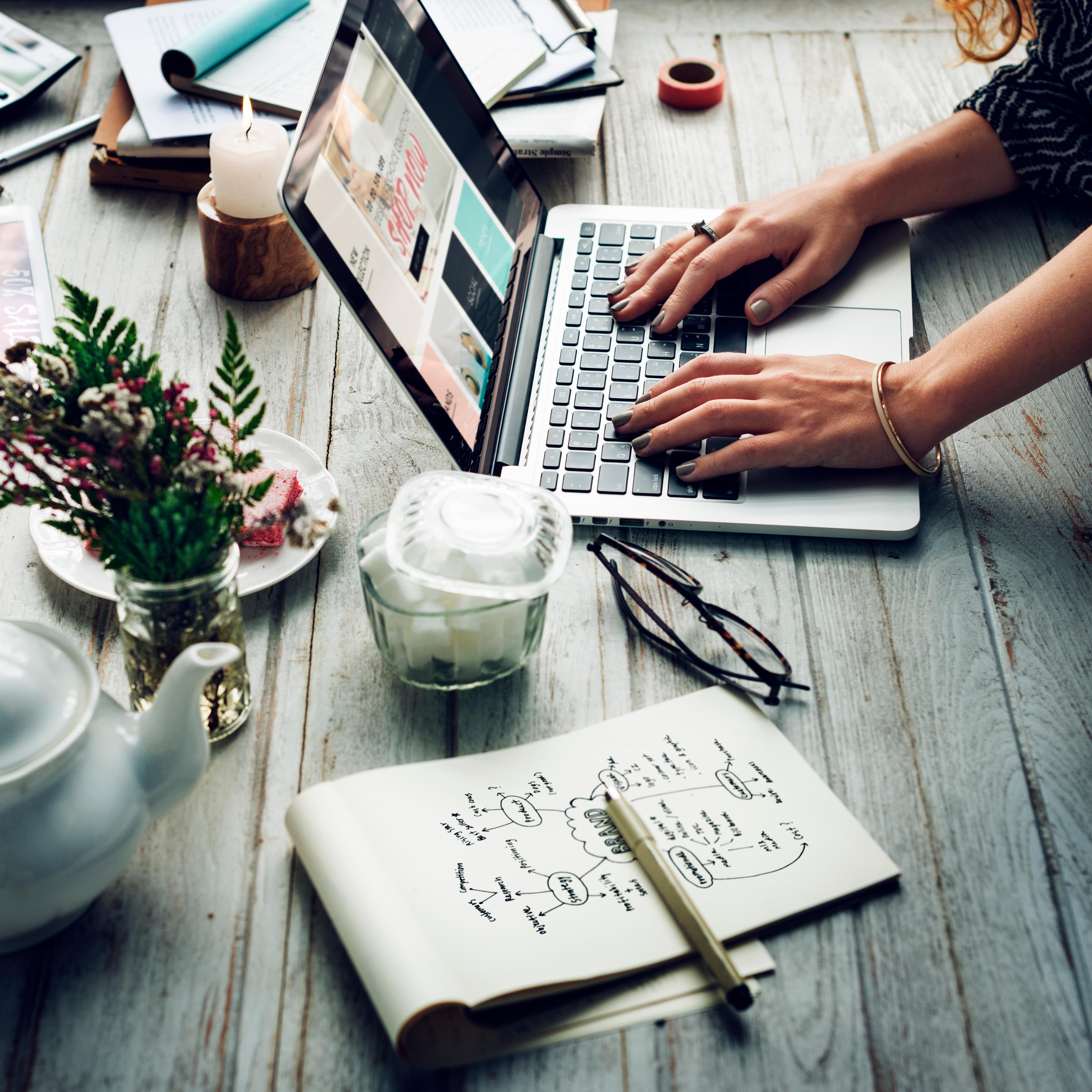 How To Transform Your Desk Into A Place Of Zen
By
Isabelle Marsh
Apr. 4 2017, Published 4:00 a.m. ET
I'm sure this sounds familiar: sitting at your desk (maybe a little bored), looking to find anything in your work space that will cheer you up for the afternoon. The feeling is common, but the outcome can be sweet. Putting time and effort into your work space can help welcome in an essence of zen to work.
Work should not be painful, for most of us spend the majority of our week at our desk. If we play our cards right, our desk shouldn't feel unpleasant. Instead, it will bring joy and peace each day while increasing our productivity. Having a zen space can increase mood and prevent disruption in metabolic systems in the body.
Gogen Zenji, a Japanese Buddhist Priest, was most famously quoted for saying, "Do not follow the ideas of others, but learn to listen to the voice within yourself. Your body and mind will become clear and you will realize the unity of all things."
Article continues below advertisement
Make it your own
Your desk is a place for you. Adding photos or a keepsake item from home adds a level of comfort when you come to work each day. Don't be afraid to get creative with this one. Add a terrarium or small cacti to help bring in the outdoors in. Make a sanctuary corner, or a space that brings light and happiness when viewed. Explore more sanctuary space ideas here!
Steer clear of negativity
Article continues below advertisement
Steer clear of negativity
In the workplace, it's common to hear bits of negativity throughout the day. To combat the draining sensation this often provides, encourage colleagues to take their conversation elsewhere. If you work in a cubicle setting, it can be next to impossible to remove yourself from the conversation of the cube next door. If your work space allows, take a phone call outside while on a walk or in an open and unused desk space.
Article continues below advertisement
Take care of your feet
We think about taking care of the neck up, but we forget about the waist down at work. Finding ways to keep your feet occupied (or happier) not only increases blood flow, but also keeps your brain busy and more satisfied. Consider a foot hammock. It looks and functions exactly as a regular hammock except it's for your feet and provides them with an opportunity to raise from the ground and have a more relaxed stance. The fidgety type has options too. Yoga rubber bands can be fashioned to the bottom of a chair as a fidgeters paradise. Tie together to create a large rubber band and your feet will have a space to move and bounce throughout the day. Increase circulation with your feet and you may even notice increased brain activity.
Article continues below advertisement
Add lights and brighten
Many work spaces have a few extra (sometimes hidden) plugs for the employee to bring in lighting or gadgets. Many office spaces are clouded with fluorescent lights that don't always feel appealing. There's a wealth of lighting options out there. A rustic cube lamp is not only simple but brings a sense of home into the work space. Lighting in the workplace should ruminate a sense of homeliness or remind you of a happy place at home.
Take 30 minutes to evaluate your current work space and think: what would make me happier? Then, act on it. Make small changes and notice how your mood improves. Once you see a small change, it may prompt changes in the future.