How Women Can Reach The Top In The Workplace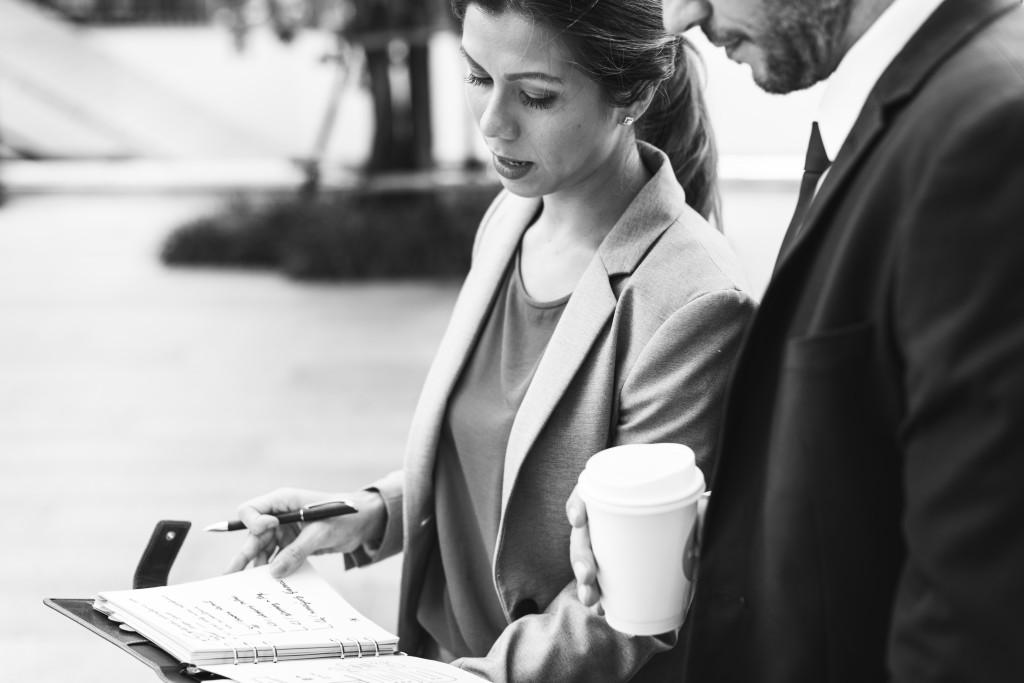 Where do you see yourself in five years? Can you picture it?
Now, where do you see yourself in 10 years? What does your ideal career look like? I'm sure, if you are a young professional, you've encountered these questions in more ways than one. Be it, a one on one meeting with your supervisor, an interview question, a random question during an intimate conversation with your friends, or even on a date, the same question remains – where do you see yourself? And can you see yourself on top?
For women in the workplace, being a top executive or CEO of a Fortune 500 company is perceived to be a foreign concept to most. Men are the CEOs, right? Recent evidence shows that's a common belief. As women are less optimistic they can reach the top, as suggested by 2017 LeanIn Women In the Workplace study, which also revealed that women get less of the support that advances their careers.
If women are pessimistic without having a proper support system, then women are less likely to aspire to reach the top, so the chances of actually becoming CEO are slim. And for those with high hopes and high career aspirations, they tend to receive very little support. Whereas, men continue to advance more easily and quickly, climbing the corporate ladders with ease. Resulting in jaded male peers with preconceived notions that women are indeed advancing, when they're actually not.
Although women are just as equipped to become CEOs, there are underlying adversities as 2017 LeanIn Women In the Workplace, reports women actually hit the glass ceiling early, in that "women are 18 percent less likely to be promoted than their male peers."
Article continues below advertisement
With these obstacles, it's imperative that women overcome various career disadvantages, no matter how discouraging the facts and findings turn out. And so, the fight for workplace meritocracy among genders continues.
As a push to even the playing field, The Rockefeller Foundation is committed to the 100×25 initiative in actively working towards getting to 100 women CEOs of Fortune 500 companies by 2025. More women appear to be taking leadership roles, as recently, Harvard Business Review, interviewed 57 female CEOs to "crack the code" unlocking the secrets and giving us the blueprint for women's success.
Article continues below advertisement
The study had six findings that proved to be insightful providing tips and awareness on how to get more women into leadership roles. The HBR interview revealed, that out of the 57 women CEOs, only five had always wanted to be CEO, whereas, two-thirds of women don't see themselves as CEOs and often didn't see the vision until someone told them they should take the job. And to be CEOs, women need four essential qualities to reach their CEO potential; being courageous risk-takers, and resilient leaders who can manage ambiguity and navigate complexity.
The key findings also came with a warning that companies and women should beware of the "glass cliff." A glass cliff is a form of discrimination where women are more likely to be selected for senior leadership roles in the event the position itself is associated with an elevated risk of failure, and the women are expected to "clean up the mess." Leaving little hope for those of us who are young, hopeful or inexperienced and may be up for a challenge.
There are hidden barriers and invisible burdens placed on people of color who also struggle to advance in the workplace. For women of color, it may even be twice as hard to reach the top, but there's still hope.
Article continues below advertisement
Harvard Business Review's blueprint is this; companies need to recognize potential early on in women's careers, and once the potential has been recognized, help launch those career paths towards CEO positions. Another key to success comes with partnering women with sponsors, role models, and mentors. They can help nurture flourishing careers or even sustain others as mentors and sponsors can provide tough feedback or overall encouragement and support to women. This is the blueprint in propelling gender equality and women's advancement at many Fortune 500 companies.
Additionally, another key takeaway disclosed in HBR interviews was that companies should also be conscious of the way they write their job description. This is a hidden culprit that can deter women from applying for jobs overall. Most women don't just want the title, they want to make a positive impact as leaders. Describing how the role can make an impact or be an advocate for change, can be more appealing and receive more women candidates. Women have all the skills; true willpower, compassion, and strong work ethics. And an inclusive workplace will allow for more women to succeed at higher rates.
As we continue to pave the way, we must first believe that we, women can achieve anything. We deserve to be CEOs and reclaim our seats at the table. Gaining support from our peers and working for companies who also believe in us is key. Companies instilling beliefs in all their employees equally is a sure way to cultivate success and breed talent. Helping to ensure that women advance faster and excel at career aspirations by making it to the top sooner rather than later or not at all!