How You Can Benefit From Creating An Online Portfolio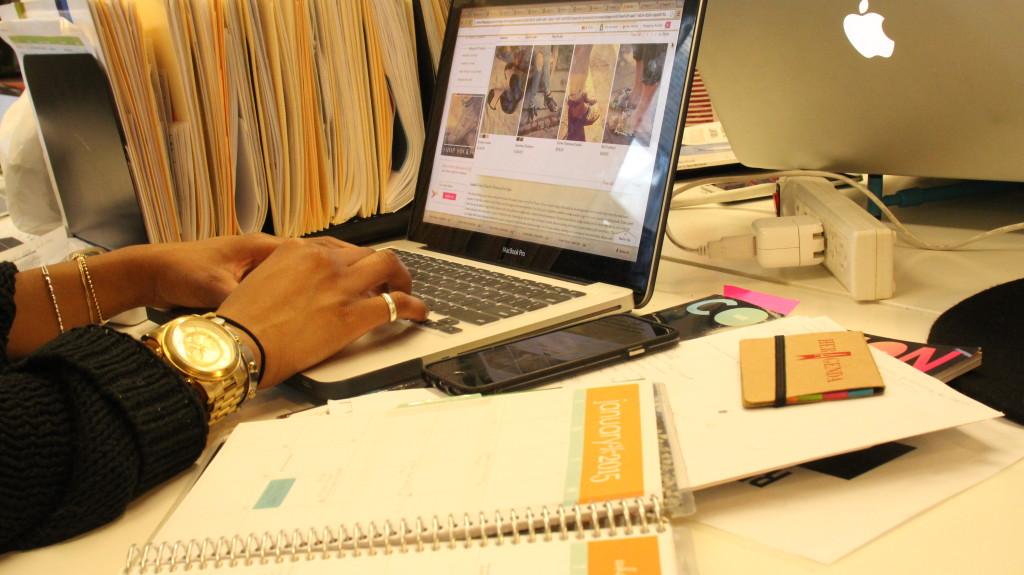 Online portfolios give both students and business professionals a unique opportunity to showcase their skills and highlight their major projects.
A resume, cover letter, and internet presence are major components of the campaign he writes about in the tip-filled book giving advice to college graduates. He also suggests utilizing online portfolios. They're a code-free method that students, college graduates and individuals already engulfed within their dream careers can use to showcase their work and accomplishments.
Francine Huff, Knight Chair of Journalism at Florida A&M University said in a phone interview with Her Agenda that online portfolios are important because the job hunting market has shifted within the last five years. "It's not enough now to have a paper resume. A lot of jobs are asking people to have digital skills," she said.
"Having a resume and/or digital portfolio shows what you can do online."
The following tips consist of ways students and others can benefit from creating an online portfolio:
1. Showcasing your unique skills and creative abilities are equally important:
With previous positions at the Washington Post and the Boston Globe, Francine Huff has insight on this topic and says online portfolios allow you to present projects and prove your skillset beyond your resume. Showcasing skill sets like Final Cut Pro (including video reels), Adobe Photoshop (graphic design projects) visually is important in the digital age since we rely on technology for small and big tasks.
Article continues below advertisement
2. A well-curated online presence is essential to excelling in this job market
By having an online presence with clickable links to you work whether it be on Contently, Pressfolio or other avenues creating online portfolios shows your dedication to perfecting your craft. Huff explains that real job leads are present online and an active online portfolio will set you apart from others. "It's a networking tool, job hunting tool… it means you can be up to the minute in what's going on in your industry," Huff said.
Examples of your work samples, articles, graphics and projects you are most proud of gives you a personality beyond your resume. Organizing your online portfolio to be tailored to present samples in a way that is aesthetically pleasing is also deeply important.
3. Social media, online portfolios and networking go hand in hand.
Students and working adults should strive to utilize social media, online portfolios and attend networking events to make connections with those in their field or in fields their interested in breaking in to. Huff says that students should show that they can use social media sites like Facebook and LinkedIn in a professional manner, it will help them attain jobs and internships.