Howard University Students Continue To Protest For Basic Living Conditions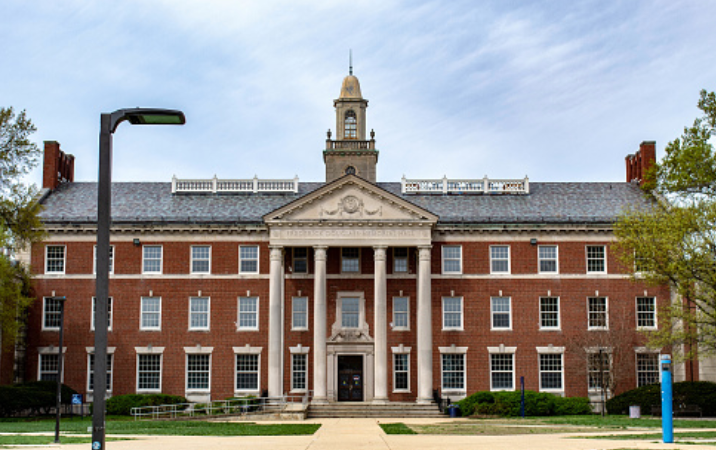 By
Asha Bey
Oct. 21 2021, Published 4:25 a.m. ET
It's been over a week since students at Howard University in Washington DC began protesting on campus for basic living conditions. Students are demanding for the university's officials to address a number of issues that are deemed as unlivable conditions. The issues range from mold growing in dorm rooms to miscounts in housing.
After spending a year in online class due to COVID-19, returning students were excited to be on campus again and new students were looking forward to embracing the campus community. However, with an influx of freshmen admitted and safety guidelines calling the campus community to social distance, a miscount in the number of beds available and students who needed dorms have resulted in a large population of students without on-campus housing. One sophomore from Howard mentioned, "juniors and seniors are forced to rent out expensive DC apartments to still attend in-person or they have to live in their cars. " They continue to mention, "With the housing that is available, it's in shambles. There's major plumbing problems, mold growing in our AC vents, and mold growing on people's clothes." Howard University's Vice President of Student Affairs shared a statement on the university's Instagram page to address housing matters.
Article continues below advertisement
Students on campus were not impressed by the statement above and believe an actionable solution has yet to be provided to those who are affected by these conditions. After spending months expressing their frustrations to school officials, the student body scheduled to have a town hall with the university's administration, but not one member from the administration was present.
Deciding to take matters into their own hands, on October 12th, Howard students began protesting in the building where the town hall was supposed to take place, The Armour J Blackburn University Center. An organized sit-in first started out with 10 students inside the building and 20 students outside. By night time and as the hashtag #blackburntakeover began to pick up traction across campus and across social media, about 100 students had gathered to protest the unlivable conditions. They made what they wanted from the administration very clear and developed a list of demands.
Article continues below advertisement
During the first night of #Blackburntakeover, students gathered supplies, food, and blankets to prepare for an overnight sit-in. One sophomore who asked to be anonymous shared, "Howard called the police on students to get them removed from the building. After we didn't leave, they falsely pulled the fire alarm to try and get students to leave, but we stayed in."
Article continues below advertisement
Aniya Vines, a senior at Howard University and the young woman who has been recognized as a leader in the protest, made it clear in a viral video that they will peacefully protest until students' needs are met. Leaders of the protest also held a Know Your Rights training while sitting in to share information about the right to peacefully protest on campus. Students were also encouraged to educate themselves about with their student handbook which details the many rights they have. Learning lessons through this experience and from each other have encouraged students to be more vocal about the housing issues they are facing on campus and the lack of urgency maintenance workers are showing to fix them.
Article continues below advertisement
Since the first day of the sit-in the protesting has progressed! Outside of Blackburn, more students have gathered together sharing tents to sleep in, donations have been made and alumni have showed up to give motivational speeches.
Article continues below advertisement
A campaign created by the Howard University Chapter of National Association for the Advancement of Colored People in support of the Howard University student body currently has 2,334 out of 3,000 signatures. Gucci Mane was headlined to perform at Howard University's homecoming, but allegedly cancelled in support of the protesting.
Besides the students paying a pretty penny to attend the illustrious Howard University, the institution has received million dollar donations leaving students to question "what is the money being used for?" As the #Blackburntakeover leads into Howard's highly anticipated homecoming weekend, students have organized a Blackburn Homecoming party to keep the mission at the forefront even during a festive weekend. Feel empowered to support current and future students by donating to the cashapp $thelivemovement and following @_thelivemovement on Instagram.