The Best Advice I Received After Being Fired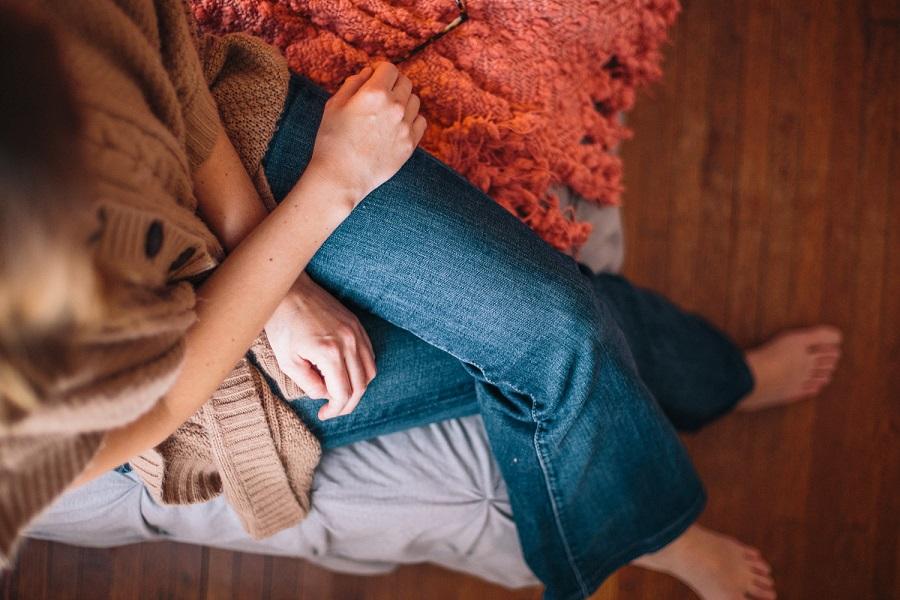 Bad things happen. I know this is true but I never expect to drop my phone in the bathtub, to be pulled over for speeding or to catch a cold when the weather changes.
I never expect for things to go wrong when I've tried my best.
I never expected to be fired from my job.
Picture me, 42 working hours accumulated by another late Thursday night. The next morning I'm tired but prepared to take on a couple quiet tasks to get me through the last leg of the week. I was wrapped in a cozy sweater to insulate me from the typical office cold and sipping my mug of coffee when I got the call. The specifics are irrelevant but what happens next is astonishing.
When someone tells you they no longer want you, be it a romantic partner, friend, parent or employer, grief and it's five stages, denial, anger, bargaining, depression, acceptance, throw you onto the emotional, spiritual and physical roller coaster ride from hell.
While you are going through it, everyone you meet offers quips about the universe and it's plan. They tell you to keep going, to dust yourself off and try again. They tell you this is only a bump in your road. All well-meaning advice, but it's in the moments when you are alone, the first Monday morning you are not piecing together your ensemble with a bagel in one hand and scrolling through emails in another. That is the moment when most of the advice seems rudimentary, trivial.
Being fired is an uphill battle but it is not defeat. When I feel like I have lost, at times when I really believe I have nothing left to give a small reminder breaks through the atmosphere. Here are some of my favorites.
Article continues below advertisement
1. Get up, get out and get to work because life goes on.
The first business day after I was fired I moped. I put all of my energy into complaining. I was angry and drained. Her Agenda founder Rhonesha Byng asked me to come to the office for a day, which turned out to be a pivotal moment. The day was terrible, it felt like I was running through a pool of peanut butter, even simple tasks felt near impossible. I got lost twice, couldn't find reasonable parking, couldn't get my computer to work once I got to the office, talked myself out of a parking ticket but there was a silver lining. I realized bad days are just moments in life that can bruise you but cannot break you. I was reminded on that day that I can do hard things and still survive.
2. Don't be too embarrassed to reach into your network.
Before I left the company I made sure to share my personal email address with people I built great relationships. I met an array of talented co-workers some with interesting backgrounds, some who work on amazing side projects. By doing so I was able to control my image, I remained the high-energy, team player wishing my co-workers the best of luck. I left the building with dignity and not scandal and was able to connect with a former co-worker about another job opportunity.
Article continues below advertisement
3. Figure out what you want to do, where you want to go and who you want to be when you get there.
I liked my job. Every work environment has its flaws but I was willing to accept the ones I saw because I loved what we did. After I got the news and found myself sitting in front of a glowing screen scrolling through job board after job board I asked myself, What do you really want to do? Who do you want to be? What are you passionate about? What would you have rather been doing if you had the time?Where do you want to go? I was invigorated by my answers. I now have the opportunity to edit my life story without consequence, to change the course if I want to. That realization excites me and it has given me the extra push I need to determine my next steps.
4. You are not alone.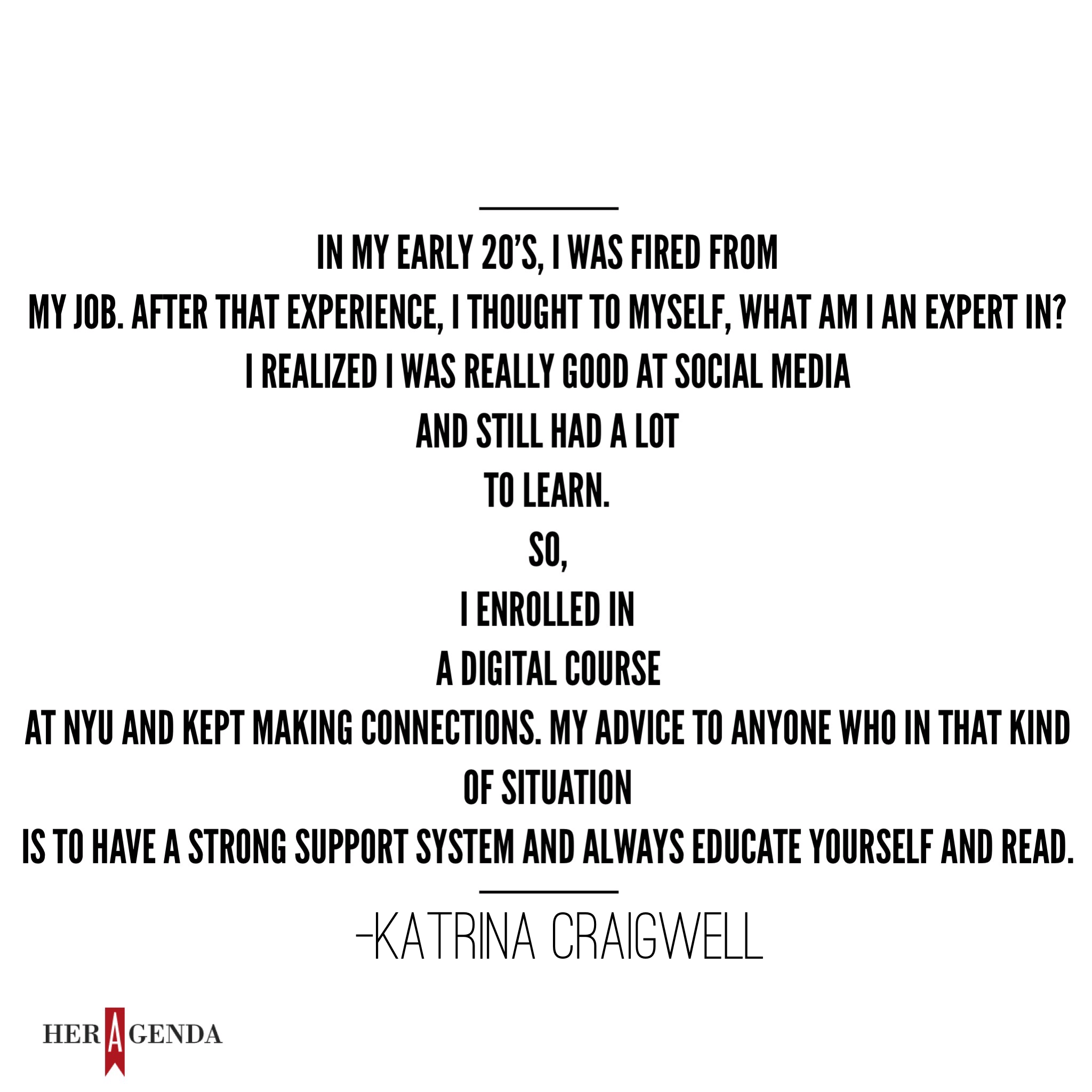 I am not the first person in history to be fired and I will not be the last. After I was fired a few days later the Her Agenda interview with GE's director of global content and programming went live on the site. In the article Katrina Craigwell talked about her experience being fired from a job in her early 20s. Trials get a little easier to handle when you see someone else has gone through it before you and has come out on the other side. I thought, "if Katrina can do it, so can I."
5. Take time to mourn because your feelings are valid.
I read an incredibly well-timed article on Forbes.com about bouncing back after being fired. The second point of advice tells readers to take time to mourn. In my experience I have encountered people who have advised me to get over it, to move past it as if this isn't a major experience. The truth is, I'm hurt. I am sad, confused and scared. I am overwhelmed and although I am on task, reworking my resume and meeting with potential employers, sometimes I cry. I have taken the time to journal through this process to understand my feelings and to help me become aware of the narrative I'm telling myself.
Always remember this, you've lost your job but you don't have to lose yourself.