Beauty Brand Launches #ICanSheDid To Celebrate Women Who Paved The Way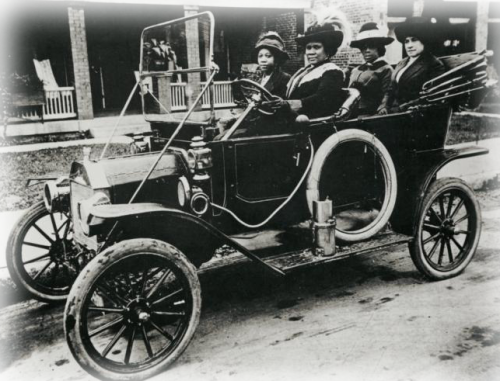 By
Eve Stern
Jun. 29 2016, Published 8:00 a.m. ET
Who has inspired you in life to break the mold?
Mentorship and inspiration are key when it comes to choosing careers, leading with innovation, and following our dreams. All it takes is one woman to set the stage for another to follow suit in chasing their own definitions of success and change.
Today the Madam C.J. Walker Beauty Culture launched #ICanSheDid – a campaign honoring everyday women who defy the odds. The campaign provides a platform of empowerment with an online meme generator based on the slogan, "I Can Because She Did."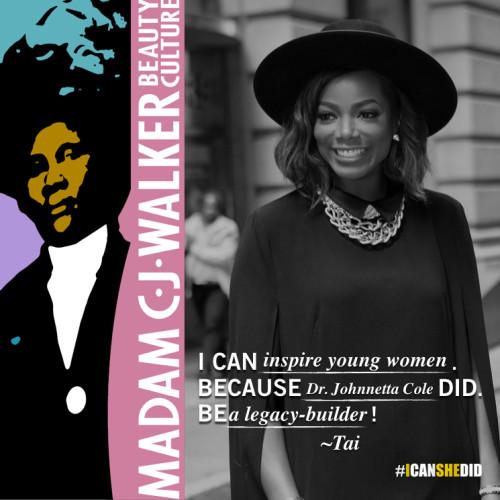 The meme's as seen above invite users to pay homage to both their individual accomplishments and women who have inspired them by completing the phrase, "I can ____. Because ____ did. Be ____." The generator also allows users to upload and share photos across social media and posts.
#ICanSheDid could not be a more perfect launch to pay respect to the legendary Madam C.J. Walker – the first female self made millionaire. A woman who completely created an entire new life for herself at a time when owning a business, let alone having your own rights as a woman and a person of color was unheard of. She is often remembered as saying, "I got my start by giving myself a start."
Article continues below advertisement
Through her legacy of Black hair care and cosmetics, Walker simultaneously established herself as a pioneer, a self made female Black American entrepreneur, a role model, and a politician and activist standing up for injustice – motivating every woman after to her to make an impact.
Further tributes are from A'Lelia Bundles (check out her Power Agenda HERE!), Madam C.J. Walker's great-great-granddaughter, a renaissance woman herself. Bundles is a journalist, author, producer, and biographer, sharing stories of her family's rich history.
Article continues below advertisement
The campaign will also release 20 short films over the next few weeks which will showcase entrepreneurial women influencers who represent the timeless ideals of Madam Walker's audacity, ingenuity, empowerment, spirit of service and confidence to carve their own path. Films will include influencers such as style influencer/media personality Tai Beauchamp, editor-in-chief of Heart & Soul magazine Anita Kopacz, Emmy award-winning journalist Cathleen Trigg-Jones, budding star and actress Eden Duncan-Smith and more. The brand refers to them as modern day madams.
Share your own inspiration and motivation here now!