If You Feel Like You're Paying Too Much For Your Cell Service, Consider This
If you're a young millennial just starting to pay your own bills, it can be a bit of a shock to see just how much it costs to stay plugged in all day. On a personal note, in the past I was signed up with Verizon Wireless, and on the family shareplan the bill could be as high as $400 (for multiple phones) but even broken down per person, it's a lot.
So when AT&T came to me to tell me about their new GoPhone, I was all ears. It's a prepaid phone service that offers unlimited talk, text and 2.5 GB of data for just $60 flat without having to commit to an annual contract. That's the highest- tier option. You can get plans that go as low as $25 depending on what your needs are. (Click here to see the full list of plans).
Now, you're probably screwing up your face at the thought of of using a prepaid phone, and to be honest, before using it I was extremely skeptical. Among my peers, the thought of a prepaid phone brings memories of cheap disposable phones and sketchy service reserved for people who can't afford to sign up for a "real plan." But that's not the case, at all! Using the GoPhone opened up my eyes to a few things.
1. Having a prepaid phone is economical and smart.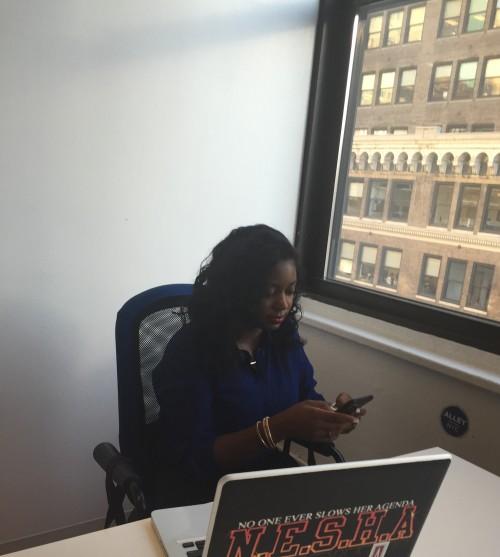 As I mentioned, you are likely just starting to pay your own bills and can't afford to overspend or even commit to a plan for X amount of years because who knows where you'll be? With the GoPhone you get exactly what you pay for, it's reliable and because you can choose from the latest 4G and 4G LTE Android and Windows phones, no one will be the wiser that you're a prepaid subscriber (not that we care what others think, right?).
Article continues below advertisement
2. You can switch your phone whenever you want.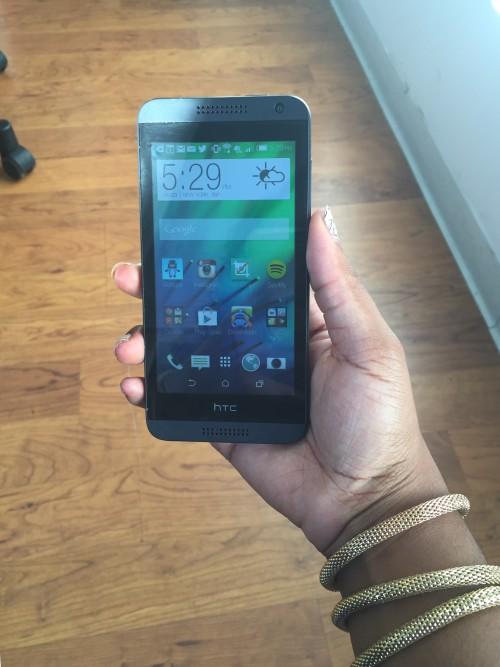 For my trial period, I used the HTC Desire 610.
While the phones offered through the AT&T GoPhone official site are Android/Windows phones, the GoPhone SIM card is compatible with most phones (including iPhones) so you can use a phone you already have or buy one discounted somewhere, or perhaps even borrow a family member's old phone. This is great, because you can get your hands on the newest phones that come out without having to wait until your carrier allows you to upgrade. (Click here to see if your device is compatible.)
3. You get the same quality of service.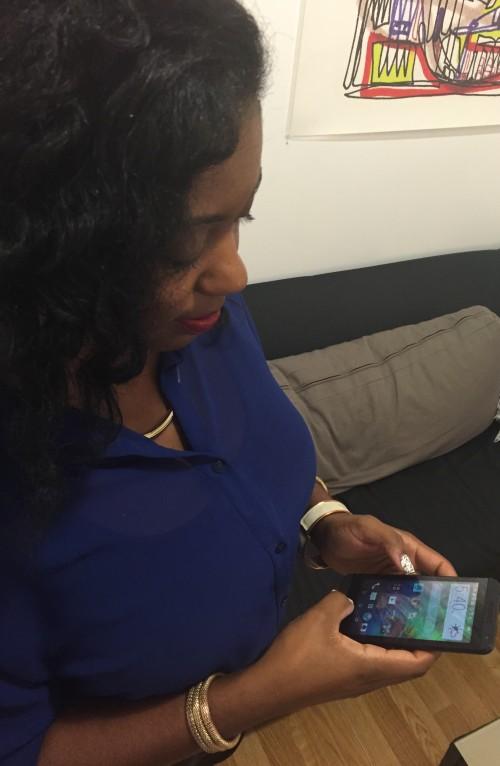 You still get to access the 4G LTE network which works well pretty much anywhere. I thought the service might be a bit more spotty than my regular cell phone, and turns out it matched the quality and reliability of my normal cell phone. I had no problem downloading and using apps, even the ones that require a lot of data like Instagram and Facebook. Sometimes, I'd get service underground on the subway, which was a pleasant surprise. The phone also comes equipped with Wi-Fi which comes in handy to help save the cellular data, and you even have the option to use the phone as a Wi-Fi hotspot.
Article continues below advertisement
Millennials are known to be digital natives, always on, always plugged in and always on the go. That's perhaps the one thing "they" say about us that is based on truth. For the most part you typically see us buried in our phones. It's forever attached to our body like an extra limb. Needless to say, phones are a necessity in our world and the type of phone you choose even down to the service provider can serve as a display of our personality. But as you grow, and work to save and establish yourself as a responsible adult, we need to start making smarter choices of how we spend our money and what we commit to. And until we can afford to commit to a plan we like we have options. The GoPhone from AT&T is on our side as we figure out this thing called life while staying constantly connected to our digital world.
DISCLOSURE: This post is sponsored. All products mentioned and reviewed on this page are compliments of AT&T. All opinions of the products are my own.