If Your PC Is Running Slow This Program Will Give It The Life It Needs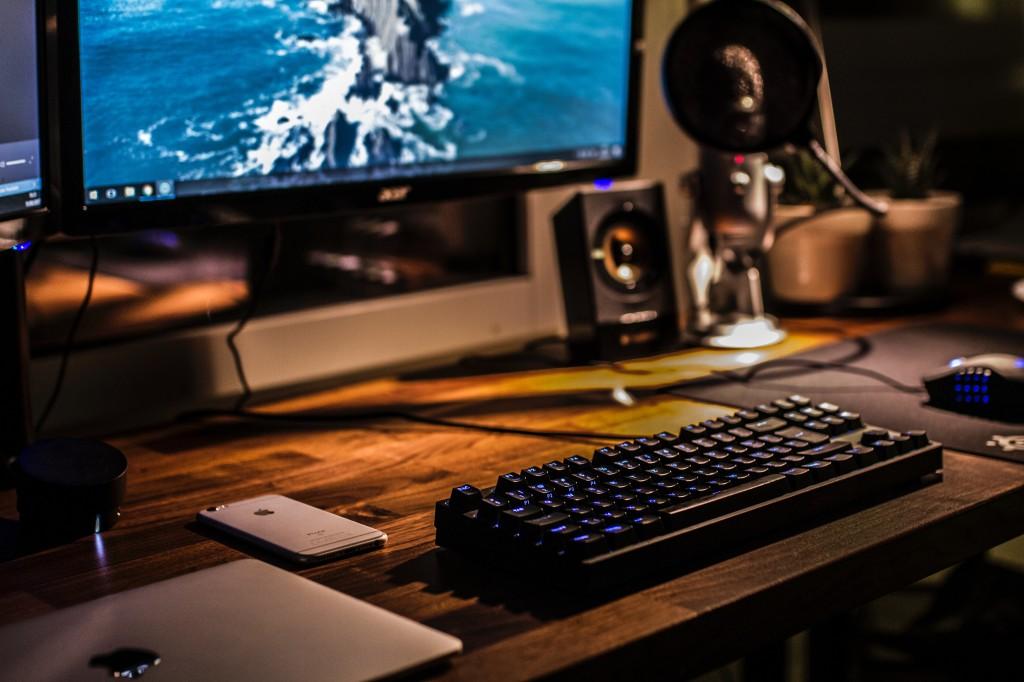 There's nothing like a slow computer drive to stunt your productivity.
For the last year and a half, my PC has had moments when it has crawled, stalled and even crashed because my hard drive was overwhelmed with so much data from various applications, programs and of course, data. Additionally, I would get several McAfee pop-ups reminding me that I needed to get protection for my hard drive or else it could get hacked at any moment. So much for feeling safe on the World Wide Web.
Thankfully, I didn't have to wait until I was in the worst of worst situations to fix this problem. I recently installed Iolo Technologies System Mechanic, and an hour after downloading the software to my computer and running the program, I noticed a significant difference in my computer's speed and response to my activity.
The first thing the program did was take an analysis of my computer past and present activity to identify which problems are the most pressing and to scan for clutter. Below is a screenshot of my dashboard, which displays the current status of my computer. Before the initial scanning, I had over a dozen problems on my computer that caused it to slow down and crash unexpectedly.
Article continues below advertisement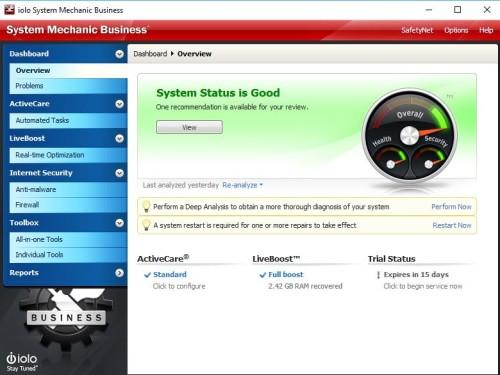 From several unnecessary programs running in the background to backed-up cached activity, my computer needed to eliminate quite a bit of clutter in order to get back to functioning properly.
In total, this process took approximately an hour to complete, but I was still to use my computer all the while the program was working its magic in the background. Once the thorough cleaning was complete, I was very impressed as to how quickly my computer was functioning. It was almost as if I had pulled it right of the box for the first time! Now, System Mechanic is consistently monitoring the health of my computer drive, and keeps me posted on its safety as I use the Internet.

Article continues below advertisement
Before downloading the software, I would constantly receive pop up messages about my Anti-malware and firewall status. Now, my computer is safe from any attacks that may come from me surfing the web.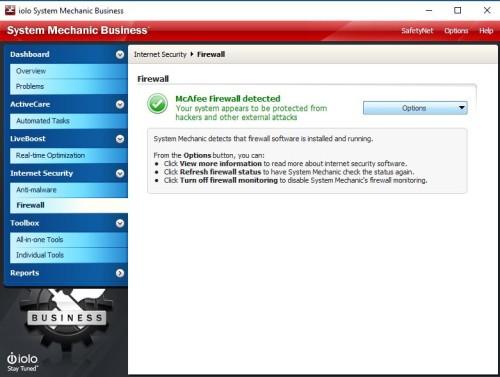 Article continues below advertisement
One of the most dynamic functions in my opinion of this program is the toolbox. While there are tools that work to clean my PC in one click, I like the individual tool function that takes a deeper dive into the unique problems my computer was having head of the screening. This function also enhances my computer's protection, removes software redundancies and ensures my personal privacy. And because I carry my laptop with me everywhere and I'm constantly switching wi-fi networks between work and home, this protection is essential.
Overall, I think that the System Mechanic helped get my computer back into tip-top shape, and I can roll into the summer confident that I won't experience any unexpected crashes, stalling or security malfunctions.
If you've got a PC, click here to give System Mechanic a try and let me know what you think!